Youth Wheelchair Skills Training With Shine
Running a paediatric wheelchair skills session for Shine
I recently worked with Shine, an organisation dedicated to supporting individuals and families facing the challenges arising from spina bifida and hydrocephalus, to arrange a wheelchair skills session for some of the young people they support.
Wheelchair skills for ages 4 to 9
Five attendees, with ages ranging from 4 to 9 years old, and with various severity of spina bifida, travelled from all around the South East to a Freedom Wheelchair Skills group training session. Everyone taking part in the training had various levels of expectation and ability.
The session started off with a brief introduction, just giving the participants and their parents some idea of who I am, why I started Freedom Wheelchair Skills and what to expect from the training.
Correct pushing techniques
Then we began to cover our first objective - correct pushing technique. Everyone was able to manoeuvre themselves into, and around, the hall but individual technique could be improved. With demonstrating and explaining from me and time for practice by the students, they learnt a more efficient, energy-saving method of pushing their chairs. The style of pushing they learnt can help save wear and tear on shoulders.
Learning to reverse
We moved on next to cover reversing, making sure that all students were competent and safe using this skill. The importance of reversing is often underestimated. For example, when coming out from sitting at a table or away from shop counters, it's very important to check behind you as the smallest item can send the user crashing out of the back of their wheelchair.
Learning through play
Space awareness and turning exercises covered manoeuvring the chair with more agility. The youngsters were taught to avoid turning corners too early, which could result in hitting things or running over friends' and families' toes.
To help practice all these skills, we played a game of Follow My Leader round the hall, making sure we did lots of efficient pushing, turning without making contact with anything and everyone needed to reverse out from a table pretending they had just finished a meal in a restaurant.
Getting more adventurous
Later on, we tried some more adventurous skills such as flicking out the front casters – a skill which helps to prevent the chair from slowing down or stopping every time the front casters come into contact with something solid. This skill is a step towards mounting kerbs but some participants did find it quite a challenge. Timing is very important - a slight moment too early or too late and it could all go horribly wrong. With perseverance and detailed explanation, however, most could master it by the end.
Controlling a wheelchair on a slope
The hall we used for training has a ramp outside for access. I used this to teach safe, effective ways of ascending and descending slopes whilst staying in complete control. Learning to stop half way up or down the slope and start again, in case a rest is needed, was an important technique which everyone managed, proving to me that they were all confident in controlling their chairs.
Skills for life
Reflecting on feedback after the training, everyone who took part had increased in confidence and learnt new skills. As they get older, these skills should be able to advance further. It was great to meet such enthusiastic young people with potential to become the next generation of role model for people with disabilities. Whether my young participants go on to become involved with wheelchair sports, education or simply in business and family life, I'm in no doubt that the skills learnt on the day with Freedom Wheelchair Skills will be used frequently.
With guidance, children can learn a more efficient, energy-saving method to push their wheelchairs
Share this article:
by Stuart Wheeler
Ready to join SecuriCare?
For ongoing support, product advice & home delivery.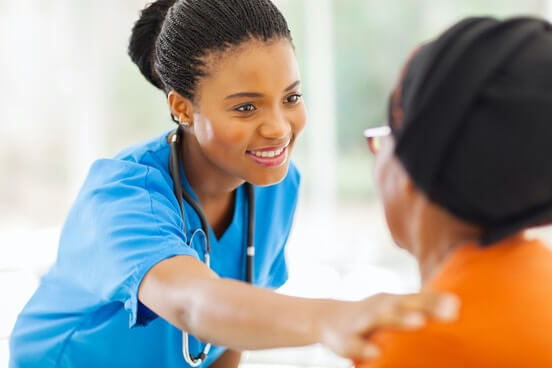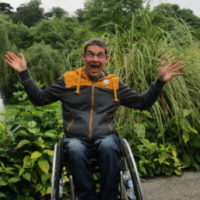 About the author
Hi, my name is Stuart, I've lived with a Spinal Cord Injury for over 20 years and use a wheelchair. I have a family and value independence. I teach manual wheelchair skills - www.freedomwheelchairskills.co.uk.