SecuriCare For Healthcare Professionals
What we can do for you
We go beyond simply supplying stoma pouches, continence care products and accessories, by offering a comprehensive range of services to support healthcare professionals in providing the best care for their patients.

Care delivered straight to patients
Our free UK home delivery service means that a supply of whichever brand of products your patient prefers can be delivered straight to their door. They can be ordered over the phone from our Careline, online through our website (which stores their order details for next time), by post or by email.
Free samples of any brand of stoma pouch, continence care product and accessory can also be ordered through the Careline.
Our Careline gives patients access to expert lifestyle advice, drawn from our extensive experience over more than 30 years.
Our dedicated customer service contacts are ready and waiting to give personalised assistance to each patient in order to meet their individual needs, every time.
Extra help for patients
To aid patients when they are away from home, we provide helpful travel advice and certificates, along with travel packs, bed pads and radar keys for disabled toilets.
Our prescription collection service helps ease the strain of getting hold of the right stoma pouches and continence care products and our in-house pharmacy, PharmaCare, can deliver other prescription items alongside their stoma or continence supplies. For stoma patients, our ultrasonic pouch cutting service helps to ensure that their pouches fit properly.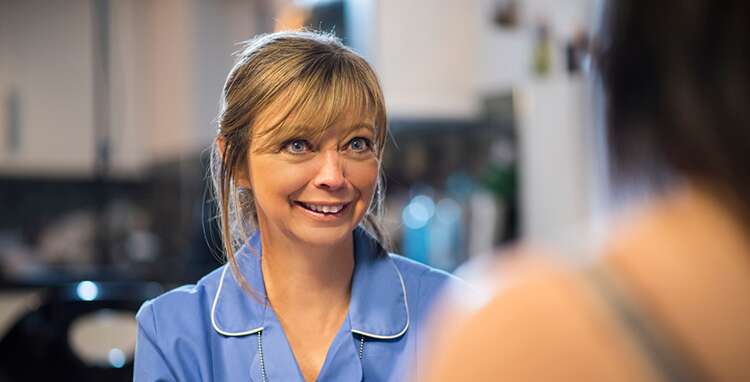 We care about your professional development
SecuriCare can support your continual professional development with free training sessions and information packs to help Stoma Care Nurses update their skills.
In addition, we offer our free e-learning course, an Introduction to Stoma Care, (featuring relaunched content from our course for cancernursing.org which recently closed).
Benefits of this course include defined learning outcomes, a printable certificate and trackable progress log plus optional case studies with opportunities to reflect. Course content is mapped to the Skills for Health National Competency for Stoma Care. For registered nurses, hours spent on this course can count towards the participatory learning criteria for your NMC revalidation.