What The #GYBO Ball Was Really About
Scott Smith Shares His Experience
SecuriCare's Guest at the #GetYourBellyOut Ball
CliniMed and SecuriCare recently sponsored the #GetYourBellyOut group's 1st Birthday Ball, the first event of its kind where Inflammatory Bowel Disease (IBD) sufferers and their families could meet to celebrate the growing 'belly' community and raise even more awareness and donations. They invited their resident bloggers – including me! – along as their guests.
What are IBDs?
It is estimated that one person in every 50 is affected by an IBD. There are around 120,000 people with Ulcerative Colitis and 90,000 with Crohn's Disease in the UK. Whilst I tend to focus on my battle with Bowel Cancer, attending the #GYBO ball reminded me that I had also once, unknowingly, been an Ulcerative Colitis sufferer. My undiagnosed UC was the unfortunate cause of my eventual cancer.
These are lifelong conditions and most commonly first present in the teens and twenties (25% present in adolescence; median age at diagnosis is 29.5 years). There is no cure. Cause is likely to be multifactorial, a combination of genetic predisposition and an abnormal reaction of the immune system to intestinal bacteria, triggered by something in the environment.
Over 50% of patients with Crohn's Disease will undergo surgery (often resulting in an ostomy) within 10 years of diagnosis. There is an established link between IBD and an increased risk of developing colorectal cancer.
What is #GetYourBellyOut?
For those of you who have never heard of #GetYourBellyOut (#GYBO), it is a growing online community raising awareness and funds on behalf of the many sufferers of IBD. I had previously had the pleasure of meeting Lorna Haymes, one of the founders of #GYBO when SecuriCare invited us to join them for a casual stroll over the O2 in London!
For a group only a year old, it is incredibly impressive that 370+ people spent their Saturday night raising awareness. I say 370+ as, on top of the people present at the #GYBO ball, we were treated to a video of messages from those who could not physically make the event, due to health, finance...or being the other side of the Atlantic! You need only look at the #GYBO Facebook page to see that, if they could, the number of attendees could of easily doubled... if not tripled!
The Ball was a complete success - bringing people together
The night of the Ball was incredibly well organised, with the hosts doing an incredible job in making the proceedings of a raffle, auction, buffet and disco run incredibly smoothly.
As if raising awareness at this level wasn't impressive enough, during the night #GYBO managed to break a benchmark of £30,000 of donations! WOW!
The whole night was a complete success - as I looked around during the event, all I could see were many many smiling faces. You couldn't help overhearing the repeated conversations of ostomates who had made friendships online, in the #GYBO group, sharing the highs and lows of having an IBD as they met for the very first time. For me, it was great to meet the other SecuriCare resident bloggers (pictured with me in the photo accompanying this blog).
I witnessed one meeting in particular that brought a small lump to my throat: two ladies who burst into tears the moment they saw each other. There was no need for words. For me that's what these type of online community groups are really about; allowing people to share stories, to realise that they are not alone and that there are people out there who understand.
I'd like to thank SecuriCare and CliniMed for sponsoring the event and allowing me to share such an experience. Once again, happy 1st birthday #GetYourBellyOut. I look forward to celebrating your 2nd birthday.
GYBO is a growing online community raising awareness and funds on behalf of the many sufferers of IBD
Ready to join SecuriCare?
For ongoing support, product advice & home delivery.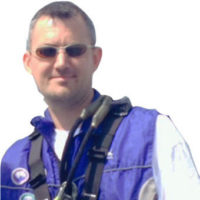 About the author
I was diagnosed with Ulcerative Colitis and bowel cancer. I had to have a major operation leaving me with an ileostomy. In a few short months I was discharged from hospital - back into my 'normal' life - changed forever.


Enter your email address to join our email list
By submitting, you agree to receiving product and service emails from SecuriCare. You can unsubscribe at any time by clicking the link in any of our emails, calling Freephone 0800 585 125 or emailing orders@securicaremedical.co.uk, and you can view our full privacy policy.