What Is It Really Like At SecuriCare?
Developing a relationship with SecuriCare - a reason to visit their offices
We place an order, we wait a few days, the goods arrive. We carry on with our lives. This has become an everyday occurrence for everything from groceries and electrical goods to ostomy supplies. Rarely do we get a chance to see what happens behind the curtain.
Because I was writing an article about Morform, I was fortunate enough to be invited to SecuriCare and CliniMed HQ to meet some of the team in person and take a tour of the premises.
SecuriCare is not the only stoma supplier that I have used during my time as an ostomist. When I initially made contact with them, my previous suppliers had been rather 'clinical' by comparison. You call, place an order, the goods arrive. But with the SecuriCare service, you are immediately allocated someone to be your main contact and this personal touch should not be underestimated. Even though I wasn't a new ostomist, it allowed me to develop a relationship, a level of trust so that I could talk openly and honestly about any of my ostomy concerns. Importantly they understood.
I had been dealing with SecuriCare and CliniMed for a few years before my blog writing meant I had reason to visit their offices.
First impressions
When I arrived, I was shocked. The personal touch that I had received for the last few years, the flexibility when I ran out of supplies; surely this couldn't be the right place? The buildings seemed so ordinary.
Meeting my SecuriCare friends
I was welcomed and I had time to chat with my personal contacts, Karen and Vicky. Speaking with them both over the months, even though these were often very short conversations of a delicate and personal nature, they had become more than my ostomy 'suppliers', they had become my friends. I started to realise that the organisation I had been dealing with, in reality was very different from what I had expected.
A tour of the SecuriCare facilities
I was given a tour of the warehouse facility...WOW! I was surprised by the volume of stocked items, the variety of ostomy supplies available. Catering for such a wide variety, CliniMed stocks around 8,000 items and in excess of 100,000 deliveries are made via both CliniMed's wholesale business and SecuriCare's home delivery service each year. I had known that being an ostomist was not as unique as I had felt; however, I did not realise the huge variety of products available.
A family atmosphere that made me feel welcome
My visit was on a normal working day, yet everyone that I met gave up some of their time to talk to me, answer some of my questions and make me feel welcome. This 'family' atmosphere was not localised to those speaking and dealing with ostomists on a daily basis. You could just feel that everyone at SecuriCare and CliniMed understood the importance of the items they supplied, how much their part in the overall machine really DID make a difference. How a prompt service and 'going that extra mile' to get that urgent order out can mean everything to us customers. Actually I use the term customer quite incorrectly as in my entire dealings with SecuriCare and CliniMed, I have never felt like a customer.
SecuriCare offer that personal touch
Being in a sales environment for most of my working life, I find when dealing with people exclusively over the phone, you create a mental image of the organisation you are dealing with. SecuriCare and CliniMed had me fooled (and that's no easy feat)! An organisation supplying such a large and varied number of ostomists with such a large and varied number of supplies and yet still able to offer that personal touch - making each contact feel like the most important one of the day....it is (in my opinion) to be commended!
A rare opportunity
It is rare that we are given this type of opportunity and it had opened my eyes to the number of ostomists in the UK and perhaps after a career in a corporate sales environment, it confirmed how important it is to be made to feel more than just an 'order number'.
SecuriCare has 'a family atmosphere that made me feel welcome' - Scott Smith
Ready to join SecuriCare?
For ongoing support, product advice & home delivery.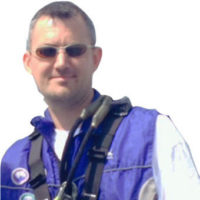 About the author
I was diagnosed with Ulcerative Colitis and bowel cancer. I had to have a major operation leaving me with an ileostomy. In a few short months I was discharged from hospital - back into my 'normal' life - changed forever.


Enter your email address to join our email list
By submitting, you agree to receiving product and service emails from SecuriCare. You can unsubscribe at any time by clicking the link in any of our emails, calling Freephone 0800 585 125 or emailing orders@securicaremedical.co.uk, and you can view our full privacy policy.