Taking Pride As An Ambassador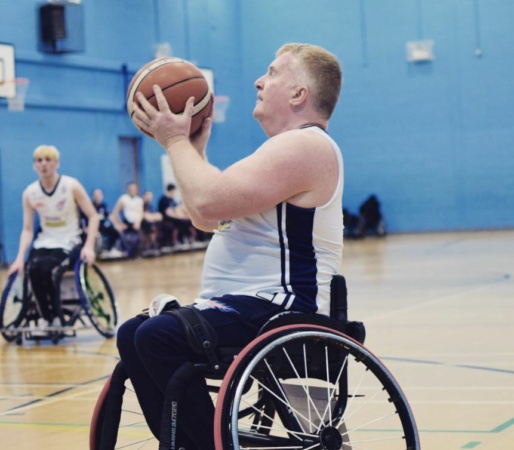 The team and I have been putting in the miles recently to consolidate our status as the dominant wheelchair basketball force in Scotland, whilst collaborating with the world governing body to bring the country of Georgia up to speed in the sport so they can compete internationally. This of course has the added benefit of inclusion, and the development of disability rights in Georgia.
This month I've been all over, visiting Dundee and Middlesbrough, then back to Glasgow planning to leave again for Georgia.
I've been to so many different venues, public toilets, hotels and restaurants, and meetings about sports. It could have been difficult to manage my needs if it wasn't for Curan Man. Sure there are other ISC catheters out there but nothing that has ever given me the convenience that I have now.
This busy period of time could have meant letting my hydration and routines slip, just to make things more convenient. In the worst case scenario, if I didn't take care, I'd run myself into the ground and develop a urine infection. I've managed to avoid this though and I'm sure that Curan Man has made the difference to my everyday performance. For those with busy lifestyles or sporting aspirations, I couldn't give a more glowing endorsement when it comes to intermittent self-catheterisation.
On St Patrick's Day we had a home match with the first team: we were up against one of our greatest threats to promotion, in the form of Oldham Owls.
The guys pulled it out of the bag, fighting hard to cross the line with a narrow victory 52-50. There's every chance we're going to be at the top of the table for British wheelchair basketball, if not this season, then we're definitely gunning for it next season. Unfortunately we're currently relying on a couple of results elsewhere going our way, but it's exciting times for Glasgow Rocks.
This season, we've also benefitted from the presence of the CliniMed team at our games, speaking about their products and the SecuriCare Home Delivery Service.
When you identify a good product and/or service, it's good for everyone if you spread the word, so we're going to share more in future. We like how CliniMed isn't just about "the right products" but also recognising the importance of people, services and finding a personal way to equalise people and improve lifestyles. Our club also has these values at its core, which makes CliniMed a great fit for our partnership.
Like our coaches, CliniMed's trained staff are always on hand to provide guidance and advice throughout the journey, it's then up to the individual to decide where that takes them. We open doors, you just have to choose which ones you want. For us as a club, we're going to expand our operations in Scotland and we'll help individuals reach their potential.
I find myself taking pride in being an ambassador for the club and for CliniMed as I've seen and experienced how much of a difference both can make.
"I take pride in being an ambassador for Glasgow Rocks and for CliniMed as I've seen and experienced the difference both can make." @rockswheeelchair
Share this article:
by Gary Davidson
Ready to join SecuriCare?
For ongoing support, product advice & home delivery.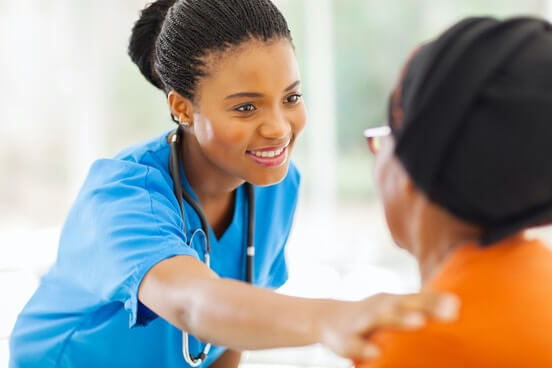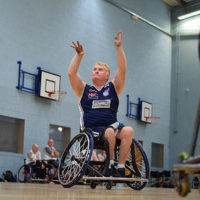 About the author
Gary Davidson is an active sportsman who has competed at the Paralympics for both Scotland and Great Britain over the years. Gary has spina bifida, and carries out self-catheterisation. You can follow him on twitter @rockswheelchair.