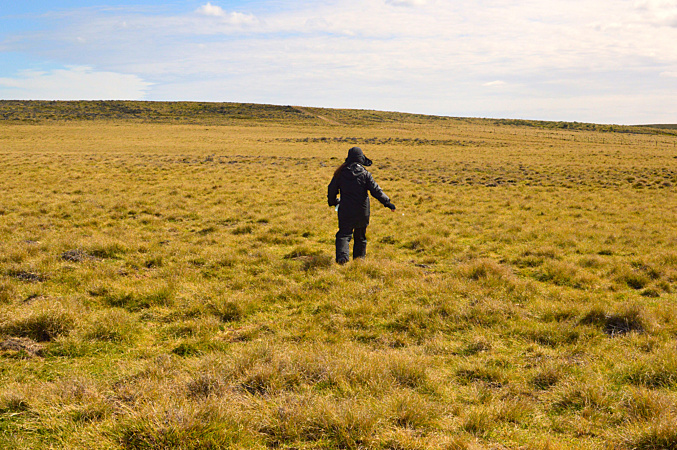 My trip to The Falklands
Last month I visited Sussex Mountain in The Falklands, retracing the last steps my late husband took during the Battle Of Goose Green – to both honour my late husband and to support the Falklands Veterans Foundation and Combat Stress charities. It was yet another adventure with 'Tony' my stoma that I could never have imagined being able to do as I lay in a hospital bed almost 4 years ago. There sure have been many stoma firsts this past couple of years!
The Falklands is approximately 8,000 miles away from the UK, making it the first long-haul trip I had been on since my stoma surgery. I was nervous about how I would manage and the veterans I had spoken to in the run-up didn't help my confidence by saying "good luck, it's very unforgiving terrain". I knew that Sussex Mountain was a rugged place to visit and I wondered how I would cope with caring for my ostomy during the trip, but I also felt reassured that with my Aura flushable colostomy pouch I could easily change my stoma bag anywhere there was a toilet and didn't have to worry about sanitary bins.
Tabbing with a stoma
So off I went to Sussex Mountain, ready to tab the route from Sussex Mountain to Goose Green. For those who haven't heard of it before, tabbing is a relatively fast march done whilst carrying a heavy load – commonly used as a form of exercise by the military. Due to my health concerns, I chose to take part only carrying the weight from my water.
The night before the first tab I stayed overnight in a farmhouse in the middle of nowhere with a group of wonderful people, all sharing one toilet. I was taking antibiotics at the time which can sometimes upset my stomach, so I prayed to the universe, begging to not experience any ill effects during the trip. Thankfully Tony was well behaved.
On the morning of the first tab I changed my bag and easily flushed it away in the only loo I was going to see for a few miles. The tab went well, with our only stop that day being for coffee and cake at Camilla Creek House owned by the lovely Albert and Sally. It was so hard to imagine that this immaculate house, run by a lovely elderly couple, used to be the Artillery Fire Base during the Falklands War! I had a quick check on Tony, who was still behaving himself, before we set off for the remaining 11 miles into Goose Green.
Norovirus outbreak
En-route to Goose Green our recovery driver was sick and there appeared to be an outbreak of the Norovirus amongst out group. I started panicking; a spell of the Norovirus was the last thing I needed when out tabbing in the middle of The Falklands with a stoma! Low and behold, the following day my output was awful.
Thankfully the second tab across Mount Longdon and the Wireless Ridge wasn't until the following day, so I was able to get some rest before we had to set off again. Although I was still worried how I would cope with tabbing with an upset stomach. I packed plenty of bags and supplies in anticipation, and thankfully made it to the end without any leaks.
Now I'm home and feel more confident about travelling long haul distances it's time to start planning the next adventure. There's no stopping me or Tony now!
Best,
Jay x
Jay Hyrons proves that even tabbing in The Falklands is possible with a stoma!
Share this article:
by Jay Hyrons
Ready to join SecuriCare?
For ongoing support, product advice & home delivery.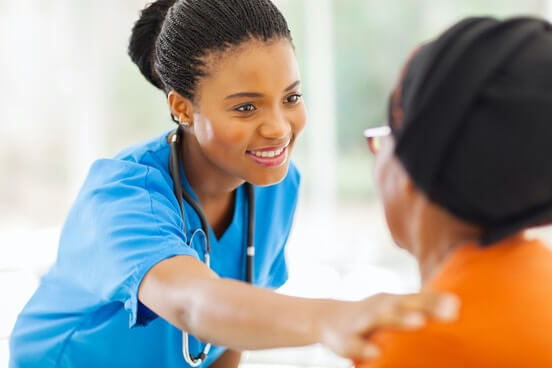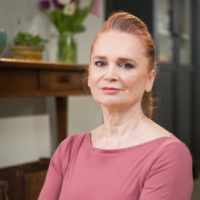 About the author
Hi I'm Jay. My stoma was unexpected and very much unwanted, in fact it still is. I am a qualified Clinical Personal Fitness Trainer and a former National Champion Bodybuilder. After eight abdominal surgeries I am still Hernia free. You can see the video made in partnership with CliniMed here Core Exercises to help prevent Hernias and you can get other fitness tips on my YouTube or follow me on Instagram.