No Capes, Just PPE: Life As A Stoma Care Nurse During The Pandemic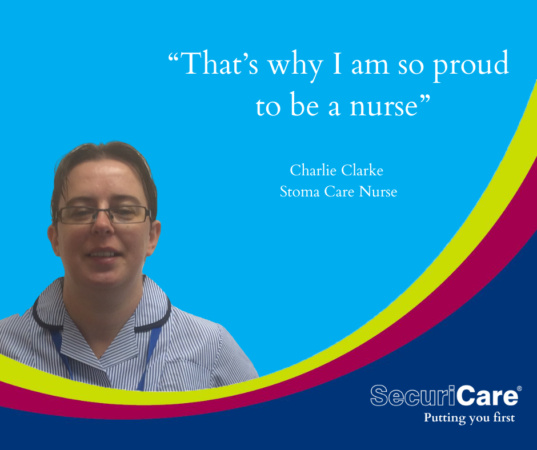 The World Health Organisation has extended the Year of the Nurse and Midwife to include 2021.
This makes me very happy and let me explain why….
People are seeing the work we do and beginning to recognise it for the monumental effort, dedication, physical and mental exhaustion it brings with it, and how crucial this work is to keep our society as we know it ticking over.
I have wanted to be a nurse for as long as I can remember.
Nurses have such a valued and trusted role in their community. No other profession touches lives in the way nurses do. From cradle to grave we are there, mostly silently, caring for everyone who needs us, as well as their families and friends. We are the silent superheroes of the day-to-day world. No capes or tights for us… we have gloves, masks and aprons in this Covid-19 era.
How has this Covid-19 era affected my practice?
I am spending more time working from home, seeing patients remotely via telephone or video. This year has been hard for so many of us. We're used to applying a therapeutic touch to our patients, to help them adjust to the life saving and life changing surgery they have undergone. For many we know that we may be the only face they see whilst shielding and remaining socially isolated. Many patients are frightened, quite understandably, by the virus that has changed our way of living.
Many people ask how I cope.
My answer is always the same… with the strong belief that we will overcome this struggle, as we have overcome many others. By giving time to ourselves as well as our patients, to allow our reserves of compassion to refill. And by finding the meaning in the smaller things… a birdsong, a flower bursting into bud, the peacefulness that has come over some of our busiest places.
Focus on one thing at a time.
I practice yoga daily, have a go at arts and crafts (I'm currently knitting blankets for my many nieces and nephews) and find time to read (a chance for escapism). This is a difficult time, but it is also a time to shake up the rulebook a bit and make life better for all of us. Additionally, my pet cat (and my long-suffering husband) have been wonderful companions throughout lockdown.
"No capes or tights for us… we have gloves, masks and aprons in this Covid-19 era." – Charlie Clarke, SecuriCare Stoma Care Nurse
Share this article:
by SecuriCare Team
Ready to join SecuriCare?
For ongoing support, product advice & home delivery.