My Stoma, My Scars and My Sari – My Journey To Navratri (Continued)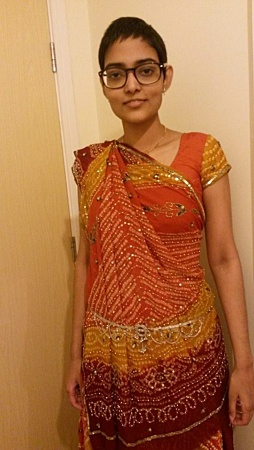 The music of Navratri has often helped me cope with being in hospital
I cannot tell you how many nights, lying in a hospital bed, I've listened to garba, the Gujarati folk music that is sung and danced to at Navratri (the Hindu nine-night festival dedicated to the feminine aspect of the divine). Slipping on my headphones, the beeping of my heart rate monitor would fade away, the tubes going into my veins would disappear and I would gradually enter another world. A world full of colour and music, where energy flowed through my body of its own accord and my heart could beat from the joy of being alive - not because it was struggling to keep me alive.
Twirling, jumping and clapping…with my stoma, scars and sari
This year, I was not in hospital during Navratri. For seven whole nights during the festival I twirled, jumped and clapped with my stoma, scars and sari in tow, feeling no pain except for the sweet throbbing of my bare feet as they hit the hard, wooden floor.
As I danced with full force in the company of hundreds of people at Navratri, I experienced flashbacks of those nights I spent alone on a ward with nothing but my aching abdomen. I struggled to hold back my tears against the force of the memories. But sitting here, writing, I am finally letting them flow.
A humbling and overwhelming transformation
Let me just clarify, I wasn't a ball of emotions the whole way through the festival. I eventually brought myself to the present moment and had an absolute blast! My mind is just not yet able to comprehend how this transformation has happened nor even believe that it is real…that I could go from my hospital-ridden state, only listening to the music of Navratri, to so actively partaking – stoma and all. It's a humbling and overwhelming thought.
I have learnt that I cannot wait for an inflammation-free body to do the things that I love and that I mustn't feel guilty about pursuing them. In fact, I was pleasantly surprised at how well my body coped with being worked so hard. Don't get me wrong, I was as tired as hell and constant hydration was essential but it was nothing that this ostomate couldn't handle. Although I already knew that wearing a sari with a stoma is no issue, I now know that dancing until you drop in a sari also poses no problem.
There is nothing that this ostomate cannot handle
If there is one thing I have learnt from this experience it is that all things are possible. If ever I'm feeling doubtful or lacking hope, I intend to give myself a metaphorical, loving clip around the earhole and remind myself of this particular instance.
Have you ever surprised yourself with your physical capabilities? Let's use our stories to encourage each other!
"I have learnt that I cannot wait for an inflammation-free body to do the things that I love" - Rakhee Patel
Share this article:
by Rakhee Patel
Ready to join SecuriCare?
For ongoing support, product advice & home delivery.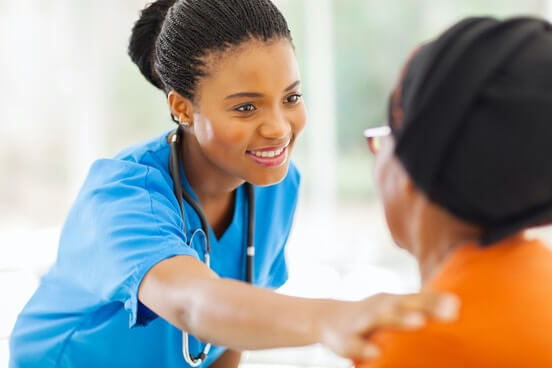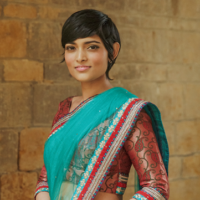 About the author
I'm Rakhee, I have had a loop ileostomy and now have an end ileostomy due to Crohn's disease. Happy to share my journey!