My Journey To Navratri – The Festival That Brings Me To Life When My Body Is Struggling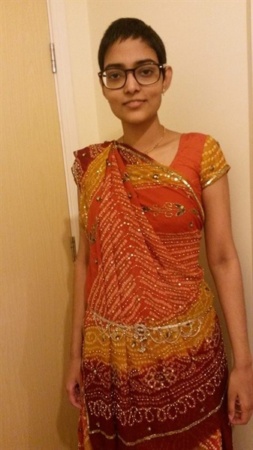 The Hindu festival of Navratri – my favourite thing in the world
On 1st October this year, people around the world will be celebrating the Hindu festival of Navratri. Navratri can be translated as 'nine nights' and the festival is exactly that – nine nights of singing and dancing dedicated to the feminine aspect of the divine, so the Goddesses rather than the Gods.
I'm not usually the type of person who sings and dances without inhibition but there is something about the drum beat at Navratri that creates a feeling of free abandon within me which I seldom experience elsewhere. Navratri is my favourite thing in the whole world. In my books it beats chocolate, tea and even my birthday. Funnily enough, I was actually born on Navratri which means that I don't have to choose between the two.
But Navratri has often coincided with downturns in my health
For reasons I have yet to fathom, for the past few years the festival has coincided with some serious and sometimes dramatic turns in my health, usually involving the Royal Infirmary. I can recall one year where I had spent a couple of weeks on a ward being treated for a particularly nasty flare of Crohn's disease, when on the first day of Navratri the doctor announced that I could go home. In my exhausted and heavily drugged state, I looked up at my parents and commanded "get me a ticket to Navratri." They glanced at each other nervously, assuming the medication had caused a temporary lapse in my senses. It hadn't. I genuinely intended to go… and I did.
On another occasion, I had just survived sepsis, was about to have surgery to form a stoma and was experiencing fatigue like I had never experienced before. One usually showers before attending a Navratri event but just the thought of going to take a shower at that point was making me physically cry, so severe was my fatigue. Still, somehow I made it to the shower and on to Navratri.
Just being there is enough, even when I'm not well enough to sing or dance
Obviously, in the instances above, I didn't do much singing or dancing. I sat quietly on the sidelines watching the excitement and energy of the people around me. Not being able to join in was something which I thought would break my heart but, strangely, it didn't. It was enough to just be there and imbibe the lively yet soothing atmosphere of this wonderful festival.
It's not that I feel hard done by or that life is unfair because I wanted to enjoy Navratri and illness came along and wrecked everything. No, that is not my point at all. It is that these occurrences made me realise, from first-hand experience, that the true, authentic love we have for something, someone, someplace is far greater than the pain of ill health that had dominated my life for so many years. And it is the strength of this love which has taken this sometimes fragile and ailing girl to Navratri every single year, to learn, in her heart, how to dance in the rain.
What, where or who is it that makes you feel alive inside even when your body is struggling?
I would love to hear your experiences.
I intend to dance until my feet are sore during Navratri 2016. I'll let you know how me and my stoma get on in my next blog!
"Authentic love we have for something, someone, someplace is far greater than the pain of ill health" - Rakhee
Share this article:
by Rakhee Patel
Ready to join SecuriCare?
For ongoing support, product advice & home delivery.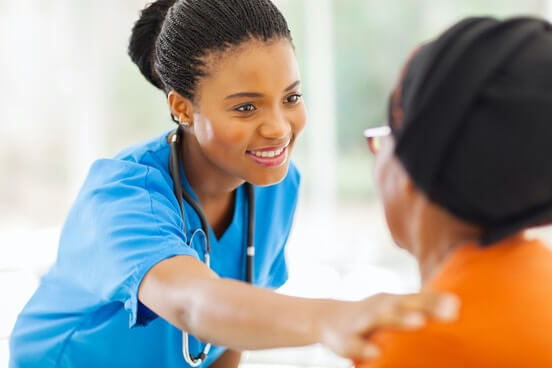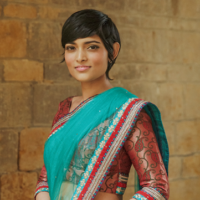 About the author
I'm Rakhee, I have had a loop ileostomy and now have an end ileostomy due to Crohn's disease. Happy to share my journey!