Looking Back At My Stoma Journey: Part Two
Hello once again SecuriCare blog readers!
I have just celebrated the 12th anniversary of my Crohn's disease diagnosis and last month began a series of blog posts sharing the story of my life with IBD. In my first post I focused on the time before I got sick, the journey from when my symptoms started, and finished with how I was diagnosed.
In this month's blog I'm focusing on how I live my 'new normal' life
My 'normal' includes living with a chronic illness and dealing with a number of difficulties. I've had many complications over the years but I would never change my life, despite these hardships.
I finished my last blog by sharing how I was told I had one of the worst cases of Crohn's disease in Scotland. I have to say that news took a long time to sink in; right after my diagnosis, we still had no idea that IBD would dominate so much of my life.
In a way I'm glad that I initially had no idea about what was going on - I would have been completely overwhelmed.
It was quite disheartening when the NG feeding tube and liquid diet didn't put me into remission, and again when the steroids failed. It took six months of azathioprine before I began to feel better and got into a routine with my medicines, diet and pain management. I was told my best bet for long term remission would be to have my large intestines removed so I could have an ileostomy fashioned but I declined it. There was a general lack of awareness in the mainstream media regarding young folk with stomas and I hadn't heard of any kind of support system for ostomates – this was back in 2007.
So I opted to try every possible drug route first.
I could have saved myself so much suffering by having stoma surgery sooner but I'm pretty stubborn so of course I had to do things my way!
Very quickly after getting my symptoms under control on azathioprine, I began developing complications. Abscesses formed all over my body - rare manifestations of Crohn's inflammation - which I still struggle with now. They almost always require minor surgery to be removed, but overall they are not too bad to deal with.
Apart from that, things were pretty settled for a year. However, I consistently showed high levels of inflammation which the doctors were wary of… and rightly so as, by the end of that year, I was flaring again and had to be changed onto a new treatment, methotrexate.
The methotrexate worked for another year despite side effects of sickness and hair loss.
For the next five years I continuously moved from treatment to treatment as each one eventually stopped working. I tried Humira next, then infliximab, which gave me a crazy anaphylactic reaction and almost put me in the ICU!
As you can imagine with flaring so often and having such an unstable case of Crohn's, I spent a lot of my life in hospital. That was difficult as my friends were all dating, going to parties and having sleepovers which I couldn't do. I also couldn't make it to school most of the time so instead I became really close to my parents and team of doctors and nurses – one of the few upsides about my experience.
By 2013 I had tried all the licensed medications and became very unwell.
I was pretty much as bad as I was at diagnosis, but deteriorating even quicker and had to drop out of college for a year. I ended up being rushed to hospital where I was prepped for emergency surgery. I was terrified and horrified at the thought of getting the ostomy because I still believed they were huge, smelly and unsanitary so I begged my team for anything other than surgery and they found one last option for me.
The option was extremely risky and there were no guarantees, but I signed up for a trial treatment.
Clinical trials in general come with so many rules and regulations, so it took ten days of inpatient testing to find out if I was even eligible to be part of it. I also had to agree to visit the hospital daily for 18 months, so that the drug could be administered, and I could be monitored.
I spent most of my time focusing on the trial, despite there being no guarantee that after going through all of that, I'd even get the actual drug! It was called Andante and participants received varied amounts of either the drug or a placebo, without knowing which. I was the only participant in Europe at the time, so it was nerve-racking for everyone involved but thankfully I received a dose of the actual drug and for a whole year I got my old life back!
I was able to go back to college and finish my HND, party with friends and have one of the best years of my life.
My symptoms were almost non-existent, and I was in total remission for the first time ever with no indications of inflammation. As the one-year anniversary of my Andante treatment approached, I received the news that I could no longer continue with the medication: it was being completely removed due to the death of another trial patient.
My miracle drug was being taken away from me! I was angry, terrified and so disappointed that I would now need a stoma.
This led me to start campaigning against trials where the drugs would not be continued compassionately. I spoke at several different conferences – eventually, all the hospitals in Scotland changed their trial rules, so no one would be entered into a trial without the option to continue the drug after the trial finished. Nobody else has to suffer like I did.
Just as I had my last dose of Andante, I began speaking with a boy online. I told him about my Crohn's and how I was declining again but would soon have an ostomy in an attempt to provide long-term remission. Despite all of that, he decided he wanted to be with me!
I honestly didn't think I would meet someone who would stay with me through all the craziness but almost five years later myself and Stuart are still so happy together.
Thanks to his support, I finally agreed to get stoma surgery in December 2014. I'm convinced I had a guardian angel that day as, unbeknown to me, my intestines had burst and caused poo to fill my abdomen which would have caused peritonitis and killed me if I had gone to sleep that night.
My four-hour surgery became an 11-hour surgery because my colon was shredding like tissue paper. After finding out how close I came to dying that day, I was better able to accept my ostomy because I knew I would have died without it.
I developed sepsis a few weeks later as the poo had caused an infection. I was rushed back to hospital in an ambulance for emergency surgery where it was touch and go for a bit but as soon as the infection was removed, and the antibiotics kicked in, my recovery was much faster than I'd expected and I felt so much better!
I still had some other complications like bleeding from my rectal stump and dermatitis around my ostomy (that causes leaks) but I was finally given the news that I could travel and was stable enough to have most of my care managed at home, rather in a hospital.
My stoma really did give me my life back!
Don't get me wrong, in the last four years since the surgery there have been a lot of difficult times including some new diagnoses and more surgeries, which I will discuss in my final post in this series. But you have no idea how much of a relief I have had since my colon was removed. I no longer spend my life worrying about my colon rupturing. I can also go to uni and I have a really full life with some amazing experiences!
I hope my story has been an interesting read for you so far and I'll be back next month to discuss what happened between becoming an ostomate and now. I can't wait to share with you all my plans for the future!
Jen
"I could have saved myself so much suffering by having stoma surgery sooner " - @crohnieclothing
Ready to join SecuriCare?
For ongoing support, product advice & home delivery.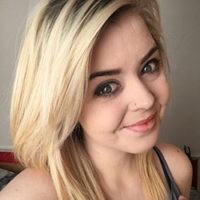 About the author
I'm Jen, I've had Crohn's Disease for more than 10 years and have a permanent ileostomy. I love all things fashion, animals and travelling. I'm also a student, a vlogger, and I have a dream to bring my adaptable clothing line CrohnieClothing to the masses.


Enter your email address to join our email list
By submitting, you agree to receiving product and service emails from SecuriCare. You can unsubscribe at any time by clicking the link in any of our emails, calling Freephone 0800 585 125 or emailing orders@securicaremedical.co.uk, and you can view our full privacy policy.