Is There A Best Time To Try For A Baby If You Have An Ostomy?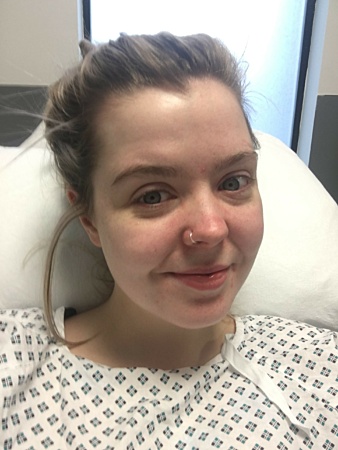 Deciding when is the best time to have children
This month I'm going to discuss how to decide when the best time is to try for a baby if you have an ostomy or a chronic illness, based on my own experiences. I did a post a few months ago on the fertility preservation option I chose before having my proctectomy surgery. I chose to freeze embryos with my partner, as we decided that my health had to come first before having children just yet.
I've had to think about my fertility a lot more than most women my age and we have spent months talking about when would be the right time for us to try to have children. This has led to a number of factors we believe are important in making this decision.
Don't rush into making a decision
There are a lot of factors which may lead to your care team telling you that this is the best time for your health to try for a child. This does not mean that you should jump right to it! I was told in December 2016 that I was probably the healthiest I was going to be. I had known I would always have Crohn's and I was the most stable in years, but the pressure I felt from my looming proctectomy led to me panicking in case I would never be in a position where I'm healthy enough to have children again. I also had an incredibly low numbers of eggs in my body which meant that I could go into early menopause at any time. I was completely terrified.
This time last year we knew we were not ready to become parents. We still hadn't moved out from our parents' house and we're now so glad that we decided to wait. My own fertility might have a time limit but we certainly do not! The most important thing to remember is that this is YOUR decision. If you're not completely sure you're ready, don't push ahead! No one is forcing you to move forward in your journey, everyone has their own life and needs to be able to live it how they want.
Be aware of your options
You don't need to rely on natural conception. It's awful being told that right now might be your only chance to become parents naturally but, 1 year on, we've realised that there are so many different ways to become parents - be it through fertility treatments like IVF, surrogacy or adoption.
If you're interested in finding out more, your GP can make you aware of your options. If you're interested in finding out about your own fertility, they can also refer you to your local Assisted Conception Unit.
Put your health first
I know sometimes it's easy to say you're fit enough to have a child, but you need to be sure you're not putting your health at risk. Having conversations with your care team will help you decide if you're in a position to be able to handle a pregnancy. The last thing anyone would want to do is risk the health of their future child.
I find this step possibly the hardest to work with. I like to think I'm independent and able to lead the life I want according to my own plans, but life with a chronic illness doesn't exactly work like that. It is incredibly important to make your team aware of any changes to your plan for children.
Remember, to have the safest transition into parenthood no matter how you achieve that, be it fertility treatment, surrogacy, adoption or natural conception, it is so important you do everything you can to be as healthy as possible. Your future child deserves it!
Everyone is different, what works for one person doesn't work for everyone
Life with a chronic illness and ostomy can be daunting at first. I never knew I would be coping so well with my ostomy, but that my proctectomy would cause complications such as having pilonidal disease (a chronic skin infection in the crease between the buttocks) which needs further surgery. This has put our hopes for a child on hold, but in all honestly I'm incredibly grateful for the time I have being child-free: myself and Stuart have managed to have a year of travel, Stuart's graduated, and I'm on my way to having a degree now, too!
If we had jumped into having a child last year there's no way we would have had these experiences, and I'd be potentially trying to juggle life with a newborn alongside getting my proctectomy as it would have had to have been delayed. There is also the high chance we might not have been able to fall pregnant in that time, so we could still have been no further forward in dealing with my health then we were in 2016.
This doesn't mean that making a different decision to what we made wouldn't have worked for you. It is completely subjective, but if you're informed on your choices and 100% sure you're ready to make a decision, you can work out what works best for you!
These factors are important to consider if you have chronic illness and are deciding when to have a baby
Share this article:
by Jen McGregor
Ready to join SecuriCare?
For ongoing support, product advice & home delivery.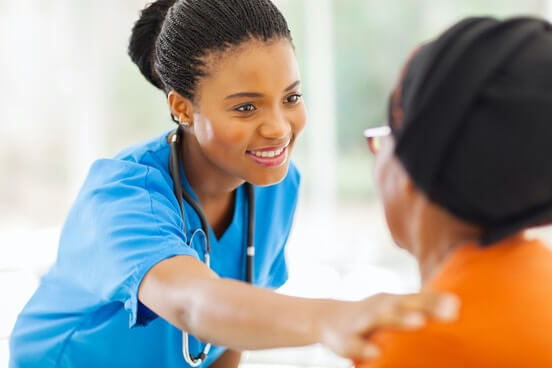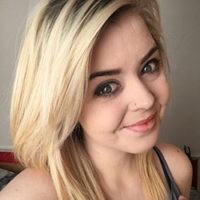 About the author
I'm Jen, I've had Crohn's Disease for more than 10 years and have a permanent ileostomy. I love all things fashion, animals and travelling. I'm also a student, a vlogger, and I have a dream to bring my adaptable clothing line CrohnieClothing to the masses.