Holidays And Hydration With An Ileostomy
Everybody LOVES to go on holiday… a minibreak, a short stay, 10 days, two weeks, a multicentre exploration tour in the UK or far away. Travelling by car, boat or plane and exploring by foot or bicycle …but for ostomates there are so many things we need to remember along each part of the journey. I thought I'd break down my preparations for some of these mini adventures of life with some key points I've learnt along the way.
My 'worry pack' is always at hand…
For my usual handbag contents when day tripping, working, out and about, my general daily essentials, I use a folding 'drybag' which I bought from an outdoors shop. It's by Exped, and I find it's just the right size to hold all my daily essentials, or what I call my 'worry pack'.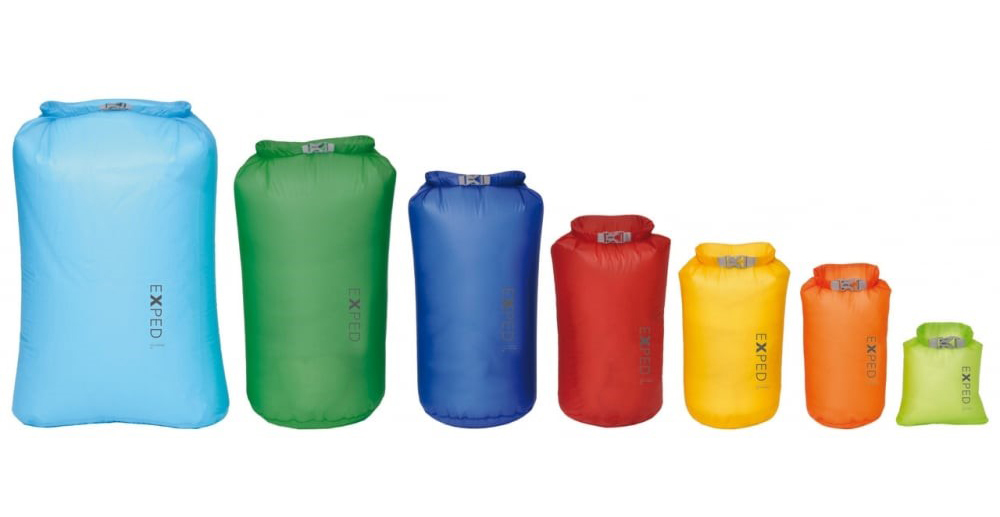 Inside I keep:
A spare stoma pouch
Travel size baby wipes (I buy mine from Aldi)
Ostomy powder (to absorb moisture and help with skin irritation)
Medical Adhesive Remover such as Appeel
Flange extenders (can extend wear time and provide more security)
10 Dry Wipes
Disposable bags
When I'm travelling whether it be for work, adventure, or anything in between there's a particular mantra of mine that comes to mind:
Bags, bags, and even more bags….
I take all my stoma bags pre-cut, usually I take a couple per day and then a handful extra for luck.
I guess I get that fear of:
What if I run out?
What if I have a bad day?
What if the water affects them (like it sometimes does)?
What if the flange extenders don't work?
What if I eat something and I get really gassy QUEUE that annoying blowout during the night when you're staying in a bed that isn't yours and it's obviously white linen!
If I run out, where would I get them from?!
So what else do I take on holiday for my stoma worries?
In addition to my 'worry bag' I take a full packet of dry wipes and disposal bags, a large pack of baby wipes (I use these to clean my skin when needing to change), I take antiseptic wipes (using a ratio of one wipe per bag taken), I take enough adhesive remover spray to last me two weeks, flange extenders, random extras and sundries from my home stocks – anything that might help to make me feel more at ease!
Other items include my treasured radar key - if you haven't got one yet, get one and don't be ashamed to use it. I have had many occasion where people have protested (usually at busy events) where others are not perhaps requiring the use of the facilities for anything other than a group chat! Be proud and go forth to that door, and please shut it behind you for the next radar user!
Rehydration sachets help me out with unfortunate events like blockages, and dehydration days – we all have them and when they strike, they can be REAL nasty. Other items I take include Loperamide tablets to tackle any cases of diarrhoea or loose output, and finally a travel certificate. You can download a certificate from the SecuriCare travel section and should keep it handy when going through airport security. I found explaining my 'bulges' can be difficult with a language barrier.
When it comes to the actual travelling and flying, I've found that most airlines are very accommodating and will make luggage allowance exceptions if you're carrying medical supplies.
I've also found that when checking in, if I've not picked a seat beforehand, they are accommodating with regard to positioning me near toilets and on the aisle! The best thing I've found is be open, ask for what you think you might need so you can put your mind at rest whilst travelling – most airlines will do their upmost to assist you with a comfortable flight.
For me, activities to bear in mind when planning include sunbathing and swimming so I have to account for the sweating and high body temperature, which means more creams and lotions will be needed to help. I'll also consider changes in my eating habits and the types of foods available as these could cause a little mishap or two… but all of this can be prepped for and none of it would ever stop me from taking that leap, flight, boat, bike ride, horse trot, train trip, or camping adventure. And it shouldn't stop you either! So, happy travelling and please send a postcard!
"There are many things for us ostomates to consider when travelling …read my advice for a worry-free holiday." - Sam Melling
Ready to join SecuriCare?
For ongoing support, product advice & home delivery.
About the author
AKA TheModernBagLady, I enjoy Tapas Tuesdays, Fizz Thursdays and Fun time Fridays. When I'm not my sensible (using the term very loosely) office alter ego, I can be found seeking new adventures, wondering in woodlands, flirting with festivals and lightly laughing my way through the trials and tribulations that any "bag lady" faces.


Enter your email address to join our email list
Message Sent
Thank you for submitting your enquiry. We will be in contact with you shortly
By submitting, you agree to receiving product and service emails from SecuriCare. You can unsubscribe at any time by clicking the link in any of our emails, calling Freephone 0800 585 125 or emailing orders@securicaremedical.co.uk, and you can view our full privacy policy.