Exploring Canada With A Wheelchair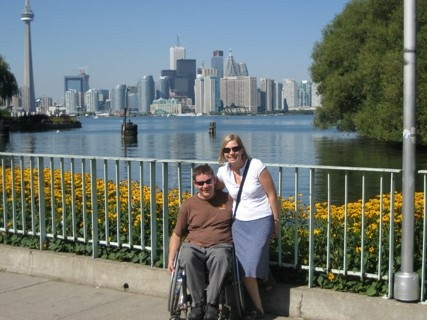 Flying Business Class to Canada meant plenty of wheelchair space
After proposing to my girlfriend of 3 years, we got married and jetted off to Canada for our honeymoon, a destination we were keen to explore together.
We took off for Toronto from Heathrow and were fortunate to get a free upgrade to Business Class for our outbound flight. After the plane had climbed to the cruising altitude, I laid the seat back, kicked the foot plate up and made the most of travelling in such unexpected comfort by catching up on some sleep after our long wedding day. The only problem was waking up and realising that I was flashing my pot belly – one of the downsides to having a spinal injury and constantly relaxed abdominal muscles!
Toronto has plenty of wheelchair-accessible attractions
We spent the first few days in Toronto exploring the city together. The hotel was easily accessible for wheelchair users and the deep pile carpet gave me a true work out! The city though, like many built-up areas, was full of raised paving slabs, arm-wrenching camber and testing kerbs. We caught the train to Niagara and stayed the night in a flash hotel overlooking the Niagara Falls. We toured the town of Niagara and visited Ripley's Believe It or Not Emporium - the Boulevard leading to this attraction was a bit of an uphill climb and did make me break sweat from all that pushing but I soon cooled off in the air con when we got there. The 53-metre-high Niagara Sky Wheel gave great views all around and was easy enough to get my wheelchair onto. Pushing around, negotiating the camber, we visited a 4D cinema which told a story of the history of Niagara and how the falls evolved throughout history. Lastly we queued for the Maid of the Mist boat trip to the falls –my wheelchair actually helped us jump the queue, getting straight onto the ferry and into a good viewing area.
On to Vancouver – challenging cable cars and whale watching boats
We took the train back to Toronto for a flight across to Vancouver – no upgrade this time, just the usual uncomfortable seat I'm stuck in for the duration of the flight. In Vancouver, we visited the tricky shale paths of Grouse Mountain where we watched a Lumberjack Show and chainsaw carving.
This required a cable car to reach the top and, again, my trusty wheelchair helped us jump queues to get to the front…not that I would have minded waiting in a queue - after all, I have a seat! Back down in Vancouver, a relaxing walk around Stanley Park on a lovely smooth partly-tarmacked path was a delight to me after the wheelchair–skills challenges on Grouse Mountain! The path around the outside of Stanley Park has a freeway bridge pass over it at one point with a row of native birds roosting on the edge, who take no notice of a person's disability or ability. Unfortunately one decided to poop down the back of my head and neck – I believe this is supposed to bring good luck! For our final excursion from Vancouver, we joined an exciting boat trip out into the Pacific Ocean for orca whale watching. When we booked this trip at the Tourist Information, we were promised that the boat was fully accessible. Instead, we turned up to see only a flight of stairs up to the outside edge of the boat. Before we had chance to complain, a crew member picked me up, climbed the stairs into the boat and carried me to a seat, then brought my wheelchair on board and stowed it under a tarpaulin. This trip lasted several hours and we were lucky to see whales and basking seals.
3 trains across Canada, all with different wheelchair loading methods
Our third train journey in Canada took us out of Vancouver on the Rocky Mountaineer railway. Each train we boarded, I was amazed at the various contraptions they used to get my wheelchair on and off. A ramp on its own would be too long due to the height of the train. So, instead, I sat on a ramp on a platform lift that was hand-winded to raise the platform to the required height of the train carriage. The Rocky Mountaineer was a very big, long train. We spent two relaxing days watching the glorious countryside of Canada pass us by with running commentary from our own carriage steward who kept our stomachs full and hydrated. We passed over the continental divide at 3718 feet above sea level, sat in sidings in front of a glacier as a three-engine 155 carriage goods train passed and went over a tectonic plate near Valemount. When our journey came to an end, we were in Jasper, our hire car was waiting for us and we drove to our pre-arranged hotel snuggled in beautiful surroundings and went for cocktails, while listening to Jazz played on a grand piano in the Great Hall.
Highway 93 and a roadtrip to finish our holiday
We only stayed in Jasper a couple of days, visiting the town for lunch. Back at the hotel, nestled on the edge of Lake Beauvert, we explored around the lake. The path here was a little challenging with rough terrain and steep inclines, so it really tested my wheelchair skills. We managed to get around though, albeit slowly, and it was very beautiful. From Jasper, we hit Highway 93 and bought a Park Pass to drive through Banff National Park, the Icefields Pathway. Driving all day down this road, stopping at Athabasca Falls and Glacier, Sunwapta Falls and Peyto Lake, we stopped overnight at beautiful Lake Louise. The following morning we went for a long walk on the lakeside path – only to be met, after a couple of hours walking, by a flight of steps. This was just an unfortunate set of circumstances and I had been lucky to get as far along the path as I had. It was a good excuse to turn round and head back!
Pulling onto the road for the last time, heading for Calgary, we had the Rocky Mountains in our rear view mirror and beautiful images of clear melted ice water, vast glaciers and steep sheer mountain sides in our minds. We safely arrived in Calgary for our last night in Canada, booked into our hotel and went to explore the city. Calgary can get cold but the city has come up with an ingenious idea to keep people warm while shopping - raised covered walkways from shop to shop, over the busy roads below so the shopper need not worry about freezing temperatures outside. This was smooth pushing for me, one big shopping centre, no more rough paths or packed shale. We finished exploring this city with a trip up the 191 metre Calgary Tower which had a glass viewing floor. My new wife wouldn't stand on this – for some reason she thought it might not be safe – but I happily wheeled onto it to admire the impressive views.
Our flight back to Terminal 5, Heathrow, was sadly not the comfort of our Business Class outbound flight. After a long uncomfortable flight in economy from Vancouver and such a non-stop honeymoon, we were now tired and in need of another holiday!
There are extra barriers when travelling abroad in a wheelchair, but it is certainly possible!
Share this article:
by Stuart Wheeler
Ready to join SecuriCare?
For ongoing support, product advice & home delivery.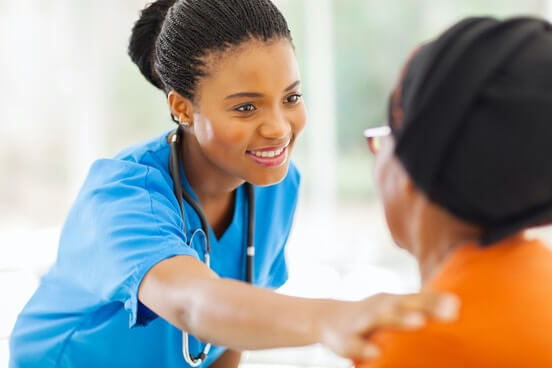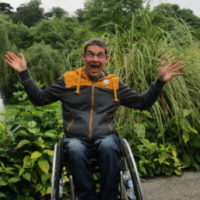 About the author
Hi, my name is Stuart, I've lived with a Spinal Cord Injury for over 20 years and use a wheelchair. I have a family and value independence. I teach manual wheelchair skills - www.freedomwheelchairskills.co.uk.