Cinderella With A Stoma: Travelling With An Ostomy Part One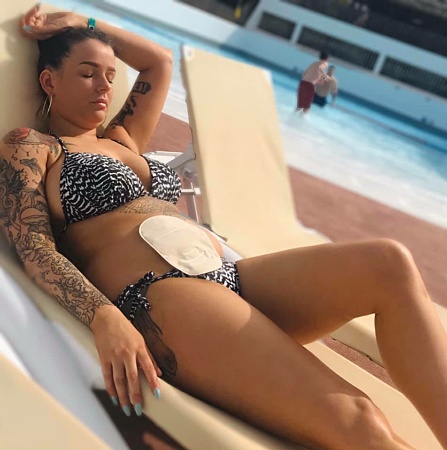 It was a drizzly Saturday morning, staring at the holiday brochure as I sat waiting for my turn at the car wash. I found myself drifting into a daydream about feeling the sun on my shoulders again.
I had been longing for a week spent lounging by the pool, with cocktails on the tap and beautifully chiseled Spaniards feeding me grapes. Oh! the temptation of jetting off to the Canary Islands for a bit of winter sun.
A soggy sponge slapped down on my windscreen sending me plummeting from my dreams and back to reality.
I hadn't had a proper holiday in over ten years. This would be my first real trip away since having my ileostomy surgery.
I began to plan a list of items to pack in the suitcase as well as my hand luggage…
I packed way more stoma pouches than I needed to, but you can never be too sure when travelling. What if I'd had to stay longer than planned? So, in went at least two boxes of pouches along with other essentials like stoma powder and a copy of play girl magazine with a 'men of the wild west' special – who doesn't love a cowboy!
I planted at least another 14 stoma bags in my hand luggage in case my suitcase ended up in the wrong place.
Getting through airport security was interesting, "Since when did stoma powder need to go in a liquids bag?" I thought to myself, as airport security eyed up the bottle suspiciously.
I finally got on the plane, passport – check, stoma bags- check, and one large glass of sauvignon on order - check!
We touched down in Fuerteventura in blissful weather, and luckily my suitcase was waiting for me on the luggage reclaim!
Arriving at the resort we checked in and I immediately put my all-inclusive band to good use and picked up a strawberry daiquiri on my way to the pool. I think it's fair to say Sheila (my stoma) stole the show at the poolside as she often does, sometimes I wonder if there is any point working for that bikini body when all the attention is on her.
"Could this moment be any more perfect?" I thought to myself, as I kicked back on the sun lounger under a lagoon-blue sky, soaking up the afternoon sun… and then I saw him. Federico… the Kid's Club rep. How do I begin to explain Federico? He arrived in true slow-mo style, a perfectly groomed, olive-skinned piece of perfection!
I rubbed my eyes in disbelief that this ridiculously hot Spaniard was standing within reaching distance. "No, Rachael, you have come here to escape your tragic love life," I thought. And given my track record of pests and losers, I should be putting myself on a ban from approaching men. I was then interrupted by my very wet and cold 11-year-old, she'd been enjoying the wave pool and after ten minutes of begging, she finally convinced me to take the plunge… via a vertical slide.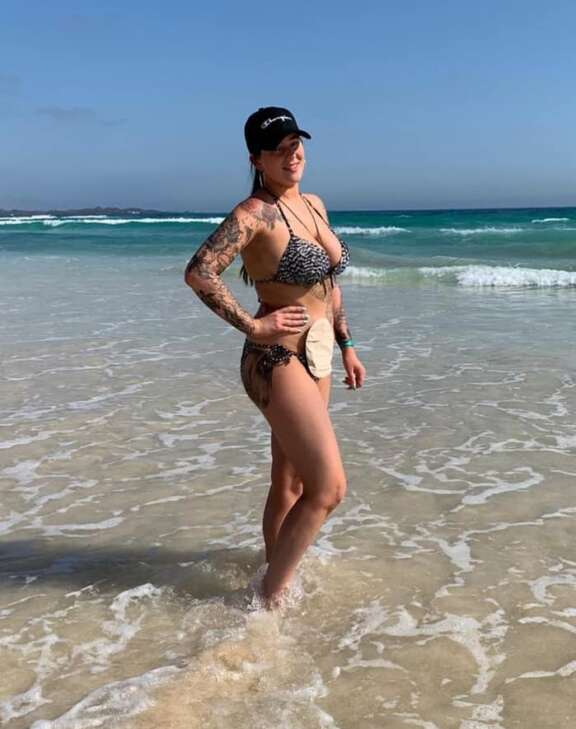 Well, I didn't put a waterproof stoma bag on for no reason!
I have found that most stoma bags are fine to submerge in water, but I prefer to swim with a particular design of bag that doesn't go see through… tune in next month for part two of my holiday shenanigans.
"I hadn't had a proper holiday in over ten years. This would be my first real trip away since having my ileostomy surgery." – Rachael Kin
Share this article:
by Rachael Kin
Ready to join SecuriCare?
For ongoing support, product advice & home delivery.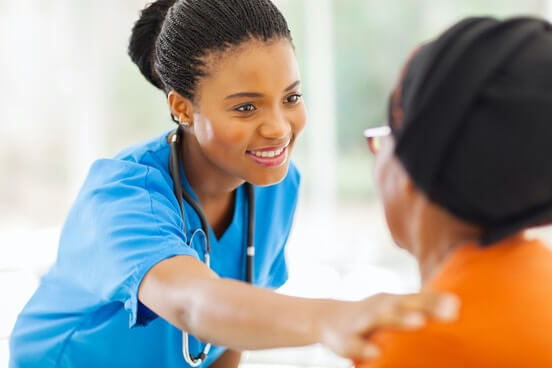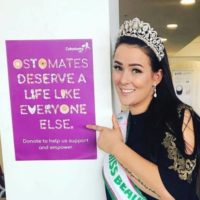 About the author
My name is Rachael, I'm an ostomate, mumma and wine taster (I think just the first two count?) I have an ileostomy stoma called Sheila and we are inseparable, literally. This is our journey... I am a novice blogger but an expert in origami, so if my humour fails me, I can always make you a hat? Follow me on Instagram!