An Ostomate's Hospital Survival Guide.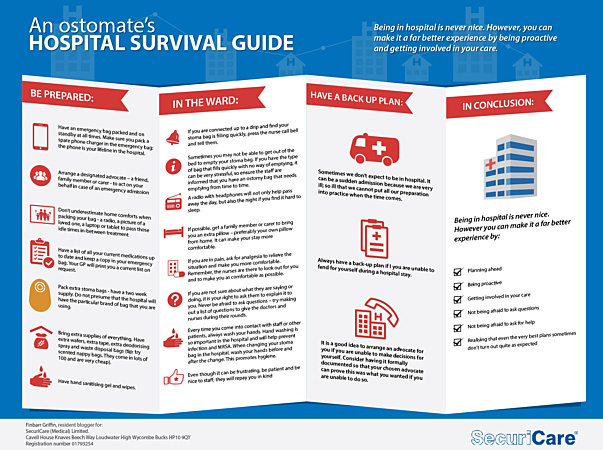 Having had Crohn's disease for ten years now, I have experienced more than my fair share of hospital admissions. I have spent many long hours on a hospital trolley in the emergency room waiting to be admitted to the ward.
Being in hospital is never nice. But it is not all bad in hospital; you can make it a far better experience by being proactive and getting involved in your care.
Don't be afraid to ask questions
We all tend to be afraid to ask questions in hospital. But, remember: if you are not sure about what the health care professionals are saying or doing at any time, it is your right to ask them to explain it to you. It's your health at the end of the day.
Every procedure should be explained before it commences anyway as standard practice. To help yourself feel more in control and informed, try making out a list of questions for the doctors and nurses ready to give to them during their morning rounds. I've always found that having this list of questions prepares me for the consultant.
Make yourself comfortable
By being prepared, we can make ourselves a bit more comfortable during our stay. Having, ready-to-hand at short notice, your own pillow, your own supply of stoma bags and a list of all medications you are currently taking prior to admission, takes a lot of pressure off you.
Remember to bring a few home comforts too; a radio, a picture of a loved one, a laptop or tablet computer to pass those idle times in-between treatment. Don't forget your mobile phone and charger also.
I realise that people will have emergency admissions but if you prepare and have that little emergency bag packed and ready to take with you, it will make your stay a whole lot easier.
A worthwhile precaution
Sometimes we don't expect to be in hospital. It can be a sudden admission because we are very ill. I have learned from a previous experience to always have a back-up plan if I am unable to fend for myself during a hospital stay: during my last admission, I was bed bound and unable to do anything for myself. Due to the pain relief I was receiving, I was not able to hold a conversation because I was asleep most of the time.
So now, I have spoken to a family member and arranged that if it was ever necessary for them to be my advocate, they would gladly oblige. It is a good idea to have someone who can do the same for you if you are unable to be your own advocate. You may want to get this documented so that your chosen advocate can show evidence of your consent.
Cure sometimes, heal often, comfort always
As a nurse my motto was "to cure sometimes, to heal often and to comfort always". I would expect as a patient who spends a lot of time in hospital to be looked after as I used to look after my own patients in the past. We tend to get frustrated with staff at times but try to remember that they are the ones on the front line of health care. Be patient, be nice and they will repay you in kind.
This advice will help you to have a better hospital stay
Share this article:
by Finbarr Griffin
Ready to join SecuriCare?
For ongoing support, product advice & home delivery.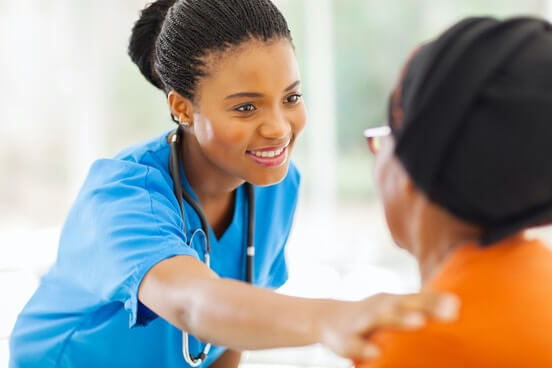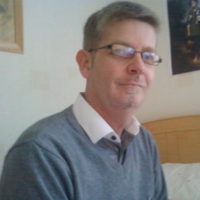 About the author
General nurse and ileostomate from the Republic of Ireland. I may look OK on the outside but inside I'm no George Clooney: I have Crohn's disease, requiring a permanent ileostomy. Being both a nurse and patient, it is great to be here with you all, regularly sharing my experiences.