Style Tips For Women With Stomas
Other pages in this section
Ready to join SecuriCare?
For ongoing support, product advice & home delivery.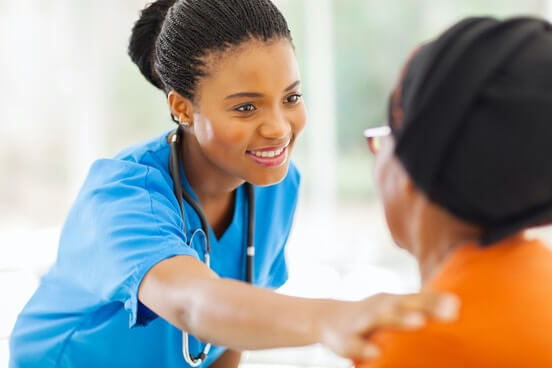 Looking good isn't about your shape, size (or stoma!)
When it comes to looking good, it's not your shape or size that matters, but the fit of your clothes and how confident you are in wearing them. It's important to choose clothes that suit you, accentuate your good features and minimise areas that you might think are less than perfect. This will help you feel less self-conscious and more confident in your body after stoma surgery.

If you have a stoma then your waist is probably the area you worry about most
There is no reason not to wear tight-fitting clothing if you used to before your stoma operation. Most modern stoma pouches are not even noticeable through the majority of materials unless they are particularly thin or see-through: in these cases, layering is an option that some choose.
Top Tip: Wear a thin vest or top underneath other clothing, to keep your stoma pouch flat without deterring from the line of your clothes.
Stoma clothing tips to suit your body shape
If you are high waisted, to lengthen your profile, try wearing long jackets, tops and skirts. You can distract the eye from a high waist with:
Clothes with low waistlines
Skirts and trousers without waist bands
Low slung belts
If you are high waisted and have short legs, lengthen your silhouette by wearing:
High heels
Long jackets or tops
Skinny leg trousers or pencil skirts
Create the illusion of lowering your waist, without shortening your legs with:
Clothes with low waistlines
Skirts and trousers without waist bands
Low slung belts
If you are low waisted and have average-to-short legs, give the impression of a higher waist and longer legs with:
Belts
Short tops
Minimal detail around your stoma area
Short jackets with long or short skirts
Long jackets with short skirts or skinny leg trousers
Straight waisted or belted dresses
High heels
Belts
If you are petite to average-sized, you'll look best in narrow and lightweight belts. Average-sized to tall ladies will suit wide statement belts. If you don't have an obvious waist, it is best to avoid belts.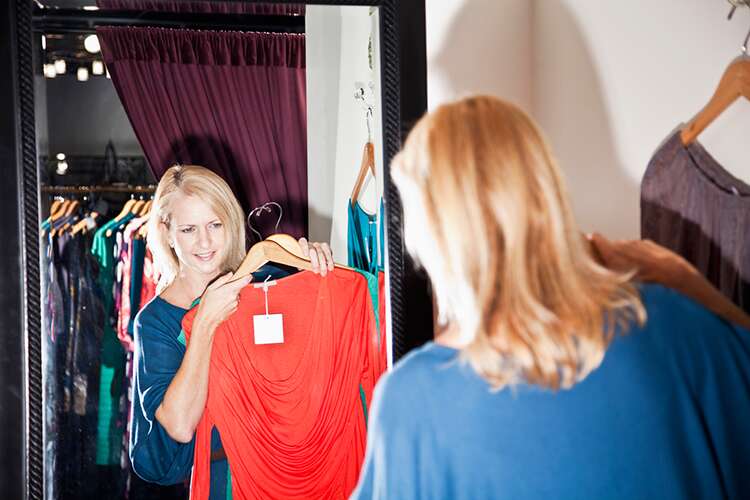 Footwear
Heel height
The most important thing to remember when picking heel height is to go for comfort - statement stilettos just look ridiculous if you can barely walk! Here are tips on how you can make your legs appear longer or shorter, using the height of your heels:
You can make your legs look longer with high or narrow heels, or by wearing a short skirt with a lower heel
Low fronted shoes give the illusion of longer legs and narrower ankles
Closed shoes shorten the length of the feet and legs
Straps
Shoes that have low T straps work well on most people. Shoes with an ankle strap tend to only suit long legs and slim ankles. When buying boots, ensure that the boot stops at the narrow part of the leg. Ballet pumps are good for anyone with average-to-long legs and thin ankles.
Underwear and swimwear
Companies like Comfizz, Vanilla Blush and The Jasmine Stacey Collection make attractive, modern underwear and swimwear especially for people who have stomas. It is entirely up to you whether you prefer wearing your stoma pouch inside or on the outside of your underwear. If you prefer it on the inside, higher elastic underwear is likely to be more practical in order to keep the pouch completely tucked away. If you are happy with your bag on the outside, then you should be able to wear all styles of underwear. Bear in mind that one piece swimsuits, particularly those with busy patterns, are best for disguising stoma pouches if this is something that concerns you. Wearing a tight garment under your swimsuit can help to hold your pouch in place.
Ready to join SecuriCare?
For ongoing support, product advice & home delivery.