SecuriCare nurse, Wendy Smith wins second place at BJN Awards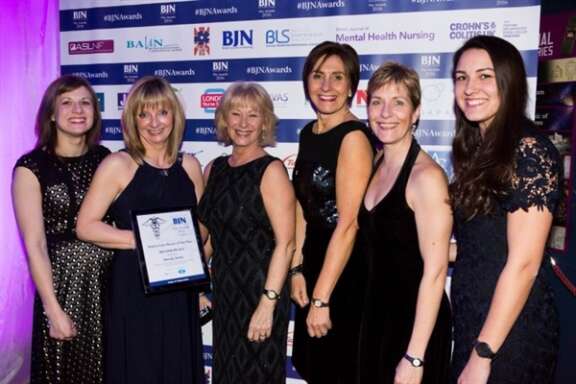 SecuriCare Medical is thrilled to announce that Wendy Smith, Unit Manager for Leicester was awarded second place for the British Journal of Nursing, Stoma Care Nurse of the Year Award. Wendy was recognised for the work she completed on a risk analysis and monitoring tool for stoma patients. The lavish awards ceremony took place on Friday 11th March at Shakespeare's Underglobe in London and saw the country's leading nurses and professionals enjoy an evening of celebration of excellence and achievement in the nursing profession. Wendy attended the event along with members of her Leicester team and other members of the SecuriCare team. The awards ceremony provided a fantastic opportunity to get dressed up and enjoy an evening of great food, great company, plenty of dancing and of course recognition of the nurses who are so dedicated and work so hard for all their patients!
Well done Wendy, we are incredibly proud of you and all your achievements!
Share this article:
by Sarah Brechon
Ready to join SecuriCare?
For ongoing support, product advice & home delivery.