Meet the SecuriCare Team: Rainey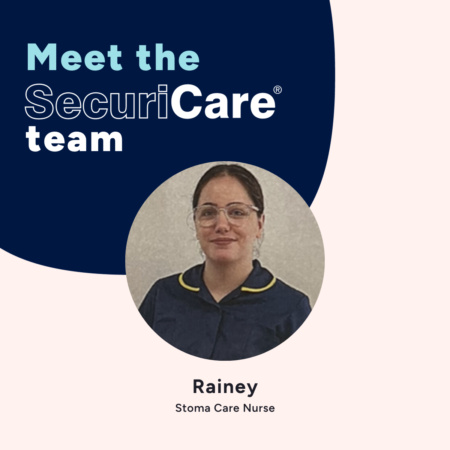 We're thrilled to welcome Rainey Jones to SecuriCare. Rainey joins us as our new Stoma Care Nurse in South East London.
Rainey graduated from University in 2021 after studying a bachelor's degree with Hons in Adult Nursing. After her graduation, Rainey worked for the NHS in gastroenterology and general surgery wards for 19 months prior to her recent move to stoma care.

Rainey recently joined SecuriCare as a Stoma Care Nurse based in a hospital setting in South East London, assisting the other three members in her team to support and monitor patients pre and post operatively; this support then continues until stoma care is no longer required.
Share this article:
by emili borsci
Ready to join SecuriCare?
For ongoing support, product advice & home delivery.