Other pages in this section
Ready to join SecuriCare?
For ongoing support, product advice & home delivery.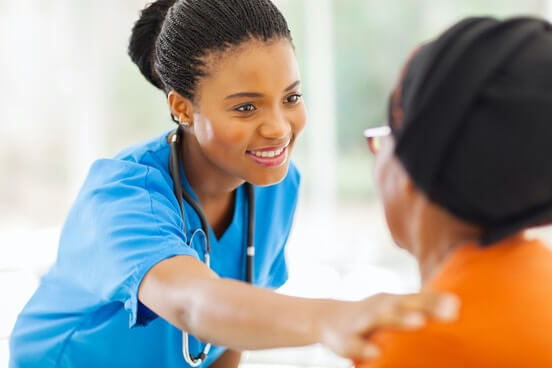 Please visit the NHS coronavirus webpage, for up-to-date advice on COVID-19
Medicines and stoma/continence supplies delivered to your door
PharmaCare is a registered pharmacy offering a medicines home delivery service, which enables anybody who joins SecuriCare to conveniently combine the delivery of their stoma or continence supplies with their medicines.
Rather than collecting your prescription medicines from the pharmacy, PharmaCare will deliver your medicines with your appliance delivery from SecuriCare in one package!
NHS pharmacy services are available to all patients wishing to access pharmacy services.

Making your life easier
We are extending our renowned, reliable service to include the delivery of your medicines, giving you many benefits:
Stoma/continence supplies and medicines delivered to your door in one go so you don't have to wait for multiple deliveries

A prearranged day for delivery from our reliable courier partner, to suit your individual needs and lifestyle

A dedicated Pharmacist contact who knows your needs and can provide personalised assistance every time

Services we provide
We offer a range of essential and advanced services to our patients.
Our essential services include:
Dispensing Medicines
Dispensing Appliances
Repeat Dispensing
Clinical Governance
Public Health
Disposal of unwanted medicines
Signposting
Support for self care
Our advanced services include:
Annual Medicines Use Reviews (MURs) - where applicable
New Medicines Service (NMS) – where applicable
Additional services to help you
Alongside the tailored delivery of your medicines with your appliances, there are other new services available for your convenience:
Qualified pharmacist on site
A pharmacy advisory service to give specific advice about your medicines
An electronic prescription collection service (subject to GP agreement)
Repeat dispensing and prescription management support
Ordering is simple
There are several easy ways for you to contact us to arrange combined delivery of your stoma or continence supplies and medicines:
Sign up to SecuriCare online for regular deliveries
Call PharmaCare on 0800 652 1554

Email us orders@pharmacaremedical.co.uk

Write to us FREEPOST
PharmaCare (Medical)
Compass House,
Knaves Beech Way,
Loudwater,
High Wycombe,
Bucks HP10 9QY
For more details on how to receive your medicines from PharmaCare call 0800 652 1554 or download our Practice Information Leaflet here.
Healthy Lifestyle
For further information on leading a healthy lifestyle, please follow the link below:
PharmaCare (Medical), Compass House, Knaves Beech Way, Loudwater, High Wycombe, Bucks HP10 9QY.
Monday – Friday 9am-5pm
Saturday – Sunday Closed
Public holidays 2022

Friday 15 April 2022 (Good Friday) - Closed
Monday 18 April 2022 (Easter Monday) - Closed
Monday 2 May 2022 (Early May Bank Holiday) - Closed
Thursday 2 June 2022 (Spring Bank Holiday) - Closed
Friday 3 June 2022 (Platinum Jubilee bank holiday) - Closed
Monday 29 August 2022 (Summer Bank Holiday) - Closed
Tuesday 27 December 2022 (Christmas Day) - Closed

Tel: 0800 652 1554

Fax: 01628 810839
Email: info@pharmacaremedical.co.uk
Web: www.pharmacaremedical.co.uk
© SecuriCare (Medical) 2020

Ready to join SecuriCare?
For ongoing support, product advice & home delivery.