When Your Child Has An ACE: Meet Laura And Summer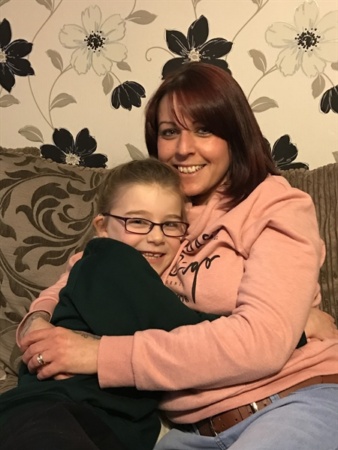 Summer is a gorgeous 7 year old with an ACE (Antegrade Continence Enema) or, as she calls it, her 'button'. Summer and her mum, Laura, kindly agreed to talk to me about her button and how she got it.
Summer was born with Malrotation, including Mega Colon. The first operation Summer had was when she was just 6 months old – she simply wasn't pooing. Initially she underwent reconstructive surgery to move her bowel and anus.
Laura was told to prepare for Summer coming out with a colostomy bag but the doctors felt that the surgery had been such a success that she didn't need one.
Summer still wasn't passing anything though, despite a cocktail of Lactulose, Movicol, Sodium Picosulphate and Senakot. This led to the decision being made for her to have her first stoma – a colostomy.
It was only meant to be temporary for 3 months but this ended up being a year, with many more mini surgeries in-between, leading to Summer being given a loop ileostomy.
Unfortunately the ileostomy only brought more problems including Cyclic Vomiting Syndrome (CVS) and four 999 ambulance dashes to A&E in London.
During that time, Summer's bowel prolapsed then her stoma retracted completely inside her abdomen. Sections of the stoma, just inside her abdomen, kept dying and this meant yet more mini surgeries.
After a year, Summer's specialist decided to perform an ACE stoma procedure, using Summer's appendix to create a channel to the large bowel.
To care for Summer's ACE, Laura has to insert a catheter once a day (they choose to do it in the evening) and make up one syringe of bowel prep and 2 syringes of cooled boiled water. Summer then sits on the toilet and her bowel flushes out through the rectum as normal.
Sadly, after a while, Summer again experienced her bowel and appendix prolapsing outside of her abdomen. It was leaking so badly that Summer had to wear a colostomy bag over it to avoid soiling her clothes. Throughout all this time, Summer had also been suffering chronic stomach pain and none of her specialists could locate what was causing it, despite many scans and surgeries.
Finally, Summer's surgical specialist and mum, Laura, came to the decision that the best option for Summer was to have a Ladd's procedure. This meant that her entire bowel was removed, straightened and placed neatly back into her body with the small bowel to the right and large bowel to the left. Her appendix was also removed. During this surgery they found that part of Summer's bowel had looped around the main blood supply to her heart - at any time, it could have been strangulated and cut off. Summer's hero is, unsurprisingly, Mr. Keshka who has done all 22 of her operations, with a 23rd booked in for April.
A new ACE channel was created with a special tube which allows a connector to attach the syringes used for flushing out Summer's bowel. The rest of the time, the ACE has a stopper in – Summer's 'button'.
Laura, Summer's mum, answered some questions:
Was it difficult to set up Summer's care, when she started school?
Setting up Summer's care at her school was relatively easily. We had meetings leading up to Summer first starting. Then, before the start of each new year, I would go in with the Bowel and Bladder Nurse to show the new teacher and teaching assistant how to remove Summer's dressings that cover Summer's button and how to redress it. I actually show them myself and the nurse just watches - after all, I do it every single day.
Does it affect Summer's schooling at all?
Summer has missed a lot of school through hospitalisation but she is still meeting all of her targets for her age. I get the school to send work home with her cousins, that also attend the same school, so she can bring them to the hospital.
Do you ever worry about how the ACE looks or whether it's working?
Summer's nurse, Hannah, is amazing. If I'm ever worried, I have her work number and email so I just send her a photo and she forwards it onto Summer's specialist and I get an answer pretty much straight back.
If you could give any advice to a parent about to go through this with their child or already going through it, what would it be?
Accept help, don't try and cope on your own. I thought, "I'm her parent, it's the hand we've been dealt, it's my job to look after her", but inside I was crumbling. I wish I'd accepted help much earlier than I did.
Summer told me a bit more about herself too:
Do you look after your 'button' yourself?
I look after it at school but Mummy does it at home. If I don't know what to do at school one of the teachers helps. I lift up my jumper and check it when no one is looking and one of my friends knows and I can trust her and not to laugh or be silly.
What's your favourite hospital food?
Hospital toast and butter because it's the first thing you get to eat after an operation and you're so hungry that it tastes so good.
What do you love most about mummy?
She looks after me!
Does mummy get to stay in hospital with you?
(There are six beds to a ward at the Evelina Children's hospital but that doesn't mean that parents can't stay overnight)
I'm in a bigger bed (hospital bed) and mummy is on the floor and it's very long. Mummy has to make her own bed.
Is there any fun stuff to do, while you're in hospital?
You can ask the nurses if you want to do some arts and crafts (which I like doing at home too) - painting, sticking and cutting.
I go to school in hospital too but I love going to school. They have classrooms and years – like normal school and the work is the same as the work you do at school. The school is proper school hours but you don't have to do a full day if you are poorly, you can just go for a couple of hours.
Did you feel poorly after your last operation?
I couldn't walk after my last operation because of the pain. People kept coming to help me to walk but I couldn't because it was painful.
At first Summer was walking hunched over but it wasn't long before she was able to walk, holding her mummy's hand and shortly after that she beat her mum in a walking race!
7 year old Summer's story about her ACE (Antegrade Continence Enema) is so inspiring, she is so brave!
Share this article:
by Michelle Williams
Ready to join SecuriCare?
For ongoing support, product advice & home delivery.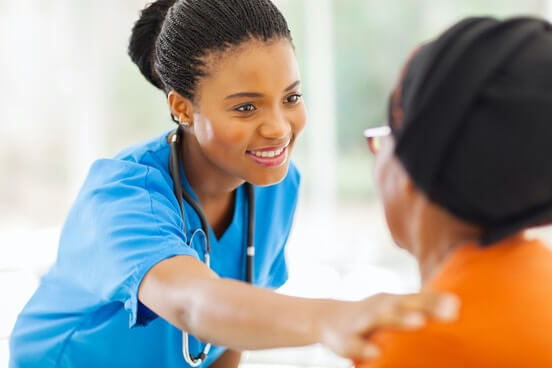 About the author
My name is Michelle; I live in Kent with my husband and son. I have a permanent ileostomy as a result of Ulcerative Colitis. You can follow me on twitter.


Enter your email address to join our email list
By submitting, you agree to receiving product and service emails from SecuriCare. You can unsubscribe at any time by clicking the link in any of our emails, calling Freephone 0800 585 125 or emailing orders@securicaremedical.co.uk, and you can view our full privacy policy.