What Happened When I Forgot My Radar Key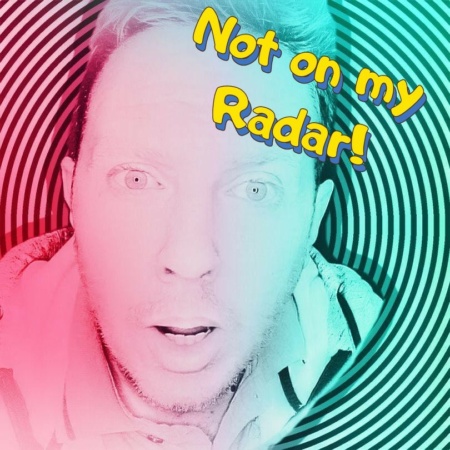 Hmm, 2020… not much to report. Well, the house over the road has 513 Roof tiles, the number 4 bus is mostly on time, and the lady at number 72 drinks a lot of milk.
What happened this year that I should talk about? Oh yeah, that first time I needed my Radar key!
It was late August 2020, we could go outside but still had to stay two metres away from each other. I took the family to the waterfalls and castle ruins of Wepre Park. It was a warm day, and the park was very busy. We walked to the top of the hill past all the waterfalls, took our tourist snaps of the castle, and then walked back down to splash in the waterfalls.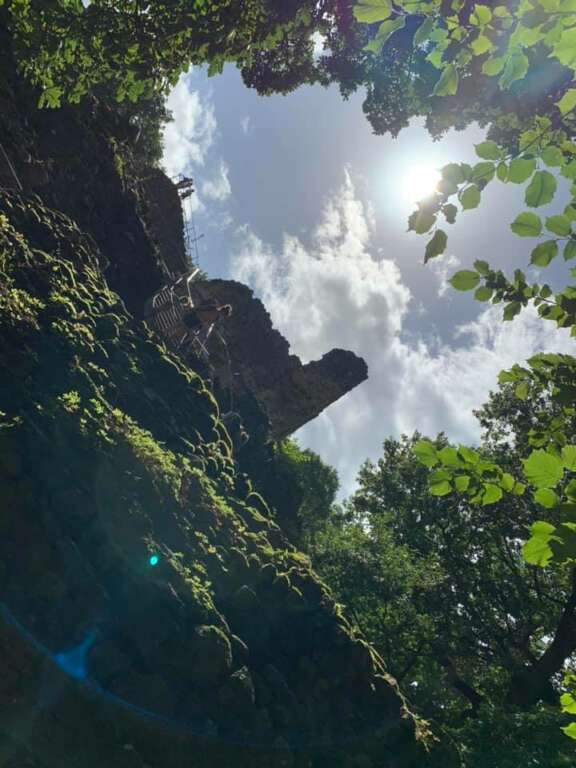 Whenever I am out, I find I am always checking my bag, and I try to think ahead of what I will eat to try and avoid complications with my stoma. But I felt I could relax here as there were public toilets. After splashing around in the waterfalls, we went for a picnic. It was at this point I needed to use the facilities.
I walked to the toilets and noticed quite a queue.
The world was allowed out to play, and the world also needed the toilet. But it didn't seem right, the queue mainly consisted of women and children. On closer inspection it appeared the men's toilets were closed, but with no sign advising why. I tried to make sense of the situation… I thought maybe the single queue was due to COVID-19 and it was easier to clean one set of toilets? I joined the queue.
It was at this point eyes locked on me like I was doing something wrong. The queue shrank ever smaller, and I still seemed to be the only male in the queue.
I felt more and more eyes on me and more and more uncomfortable.
To the point an inner voice was screaming "RUUUUUUUUUUUUN!!" So I did. I strolled back to the family and tried to explain what was happening. It was at this point my daughter wanted to go to the toilet. Great! A human shield to deflect the death stares!
We made our way back to the toilets. The queue was still as long. Was I missing something? Now slightly annoyed and concerned as my stoma pouch was rapidly filling, I looked around to see if I could find someone who could help. I approached a staff member and asked if he knew of an issue with the toilets, I mentioned there was no sign and the gate was closed. He seemed surprised and called someone else. A short conversation revealed that the men's toilets were in fact closed.
It was suggested I use the disabled toilet.
I wandered over with my daughter under the gaze of the toilet queue (and the rest of the park) and tried the door. It was locked. I returned like a watched man to my new friend and explained the door was locked, and then explained about my stoma. He whipped out his phone and made another call.
Five minutes later a rather annoyed volunteer came storming across from the café, walks with my friend over to the toilet, puts a key in it, turns it, opens the door, and then gestures to my friend as if to say "what's the problem?" only in a far less friendly tone with a few expletives.
My friend turns to me and says, "there you go". My daughter and I approached the door… only to have it promptly shut with the question, "where's his key?" This is when I realised it was not a normal disabled toilet, it was a Radar one, which explains why it was locked, and possibly why he was so annoyed to be called out.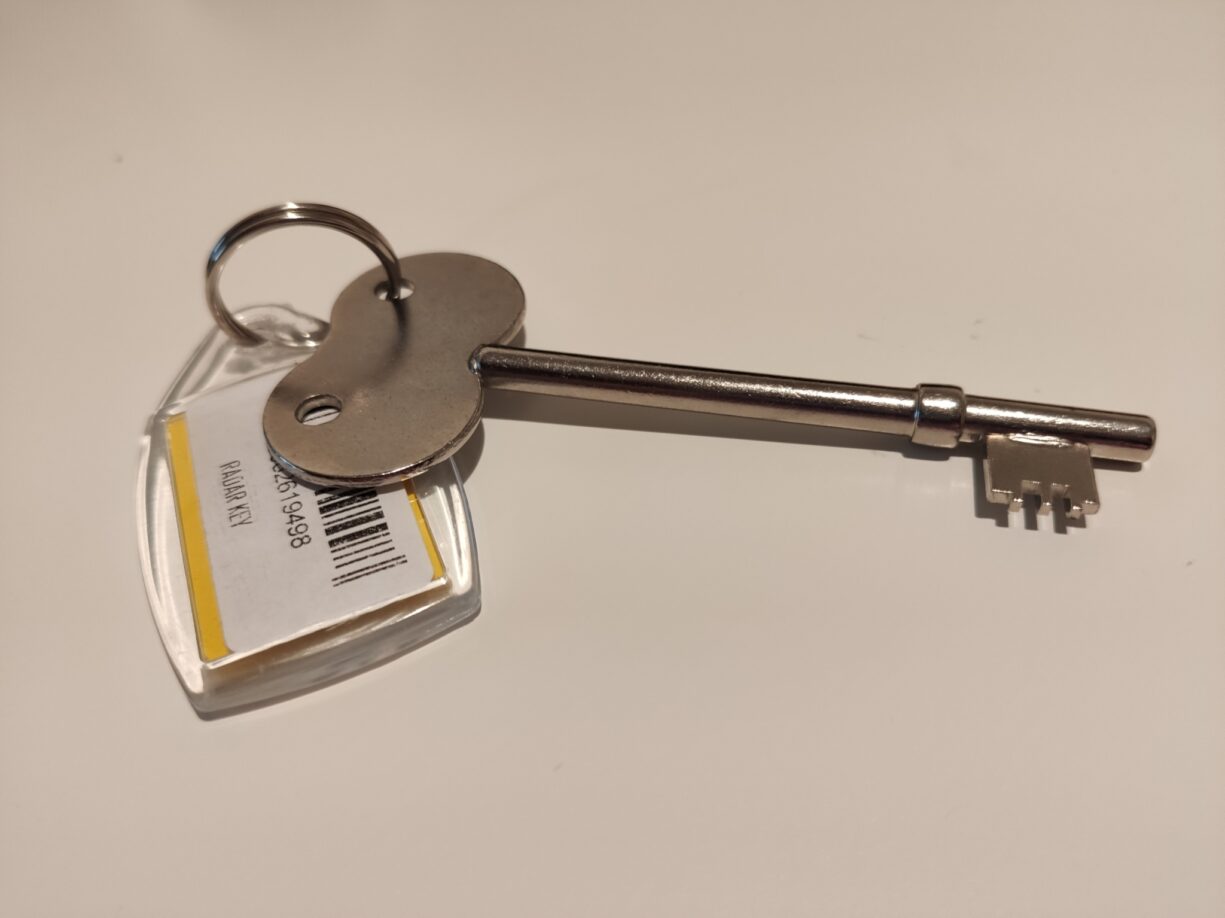 I advised that I did have one, but had forgotten it and this was actually the first time I had ever needed it. Which appeared to be read by our happy volunteer as 'I don't have one, I am pretending I do just so I can use the special toilet.'
Then a conversation took place between the two staff and the door was reluctantly reopened to allow me and my daughter to enter. Meanwhile the rest of the park were on tender hooks to see where this was going… as I entered, I thanked both gentlemen and apologised for the problems caused. Inside I explained to my daughter (who was understandably confused) what had happened.
When we left the toilet, the friendly guy was waiting and full of apologies for the experience and the way I was spoken to. I told him it was fine, I just wanted to be away from the situation and prying eyes as soon as I could be! He then confided in me that he understood from his own experiences with health. As we parted company, I apologised for the inconvenience caused and walked back to my family.
I now make sure I have the key with me at all times!
"I'll definitely take my Radar key out with me from now on." @axtellnick
Do you have a Radar key? SecuriCare provides a free of charge home delivery service for all makes and brands of stoma and continence care products so, whatever you're using, we'll deliver it direct to your door. We also provide a range of complimentary items including a Radar key for our customers. Join the service by clicking here.
Share this article:
by Nick Axtell
Ready to join SecuriCare?
For ongoing support, product advice & home delivery.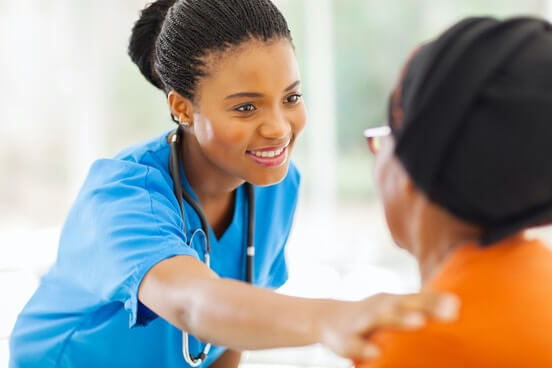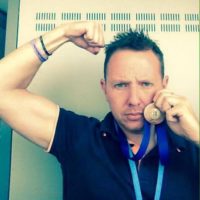 About the author
Hi I'm Nick. Diagnosed with Crohn's in 2006, gained a Stoma in 2010 and Completion Proctectomy November 2015. I have a family with 2 girls and a somewhat unusual sense of humour, which I hope will come across in my blogs. I am trying to live my life to the fullest and not let my stoma get in the way.