Merry (almost) Christmas!
OMG! It's nearly December and the end of another year... the much awaited "C" word is just around the corner and I'm so excited!
Waking up this morning made me realise why this is my most favourite time of the year, it's still a little dark and there's a light frost on the hedges outside my kitchen window. It really does look and feel magical!
December is a special month for my family as my birthday is a week before Christmas and my son's is just 2 days after. So, as well as enjoying all the festivities of carols, present shopping and drinking way too much mulled wine, we get to do lots of fun birthday celebrations too!
I'll never forget the time, my husband and I visited the Christmas in Berlin and discovered "Glühwein mit rum" ... Let just say, the more I had, the more I thought my "German" was "improving" ... How we managed to make it to the airport the next morning, I have no idea.
But, back to this year and keeping fingers crossed that COVID doesn't foil our plans, we hope to spend Christmas with my son and his family, including my three beautiful grandchildren!
Sadly, this year hasn't been great for me health-wise, but a recent diagnosis of lupus has explained why I've been feeling so poorly. The good news is that I'm now on a treatment plan and I'm feeling better than I have in a long time, so we're really excited to have a positive, super fun Christmas!
We'll be visiting my son's family and staying there for 2 or 3 days so I need to make sure I have all my stoma care supplies ready. I try to take enough supplies for around 20 changes, it's very unlikely I'll use that many bags, but it does guarantee that I have spare supplies should anything not go to plan. My absolute MUST remember is my skin care supplies as the last thing I want to deal with is skin irritation while I'm trying to relax with my family.
The second thing in my bag is a few of my "Inco pads". This incontinence pad is designed to be placed on top of a sheet to protect it from any leaks that might happen during the night. This just gives me some extra peace of mind that my bedsheets aren't going to have to go into the wash all the time!
The final one is fairly obvious, but clothing is essential, and for me, spare clothes. As well as being indecisive about what I want to wear, I always make sure that I pack a few extra changes of clothes just in case my bag leaks.
I hope you've enjoyed hearing a little about my Christmas plans! Like lots of families, we have our traditions, and one is that I make Gingerbread cookies with my grandchildren. In the spirit of Christmas, I'd like to share my recipe with you!
Anita's Gingerbread Cookies
350g Plain flour- plus a little extra for rolling
1 tsp Bicarbonate of soda
2 tsp Ground ginger
100g Butter
175g Light brown sugar
3 tbsp Golden syrup
1 Medium egg
Decorations of your choosing; icing/ sweets/chocolate
Method:
Line a baking tray with greaseproof paper and pre heat the oven to 190c
Sift flour and Bicarbonate of soda into a bowl, add the ginger and stir using a wooden spoon.
In a separate bowl, using your fingers, rub the butter and sugar together until they look like breadcrumbs
To your butter and sugar mixture, add the golden syrup and 1 medium egg and stir well with your wooden spoon
Combine the flour mixture to your butter &syrup mixture and mix together until a dough has formed
Sprinkle some flour onto the surface where you will roll out your dough
Roll your dough and cut out your gingerbread shapes
Move the shapes onto your baking tray, pop into the oven for 10- 15 minutes
Once time's up, take the cookies out of the oven and allow to completely cool before decorating!
Wishing you a wonderful Christmas and a very happy new year!
Share this article:
by Anita Brown
Ready to join SecuriCare?
For ongoing support, product advice & home delivery.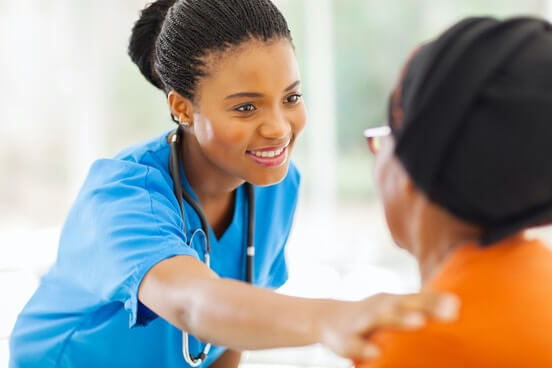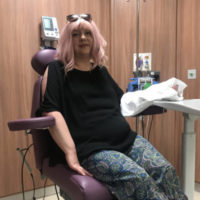 About the author
Hi I'm Anita Brown. Diagnosed with terminal small cell bladder cancer in April 2016. I've had palliative chemo and radiotherapy, and a radical cystectomy and urostomy in August 2017.
I've had problems with my bladder all my life, from incontinence, to kidney and bladder stones, and now cancer. I would like to share some of my experiences - follow me on Twitter.