Meet A SecuriCare Stoma Care Nurse: Gill McIntyre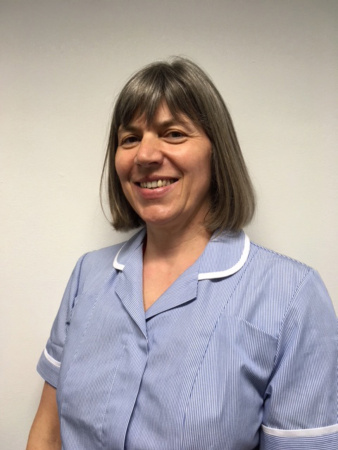 Name: Gill McIntyre
Job Title: Stoma Care Nurse
Community: Midlands Team (Nuneaton)
How long have you worked for SecuriCare?
I joined SecuriCare in May this year. However, I did work for SecuriCare previously between 1996 and 1998 when SecuriCare first started to provide the service in Leicester.
Tell us about your background.
When I qualified in 1985 I went to work on a surgical ward and in these early years I developed an interest in stoma care because there's a very practical element to the role, as well as providing emotional support for patients having stoma surgery. My interest guided my professional development and I was thrilled to be offered the post of Stoma Care Nurse with SecuriCare in 1996.
Since 1998 I have had various nursing jobs and in 2003 I moved to the University of Leicester to work in Student Support Services. More recently I've been keen to return to a clinical role and one of the positions I most enjoyed throughout my career was as a Stoma Care Nurse. On that basis I was pleased to return to SecuriCare!
Describe a typical working day for you…
My day usually starts a day or two before, in that I plan my route for visiting patients and then give them a call to confirm. After six months in the role, I'm starting to become more familiar with the Nuneaton area (I don't live locally). I've even mastered the SatNav which is a great help!
My visits are mostly with patients who've had recent surgery or who have developed a problem with their stoma. I coordinate the Stoma Care Nurse Clinics in Nuneaton and this is where I usually see patients for their stoma reviews.
My day can often change if there is a patient who calls with a problem that requires a quick response, and being out in the community also means being prepared for the unexpected. This can be anything from temporary road work delays to navigating to an unusual location. To reach a patient recently, I followed a long, gated farm track and encountered a number of different animals including geese as I passed through one farmyard to get to another!
I consider it a privilege to be in a position to help people at a time when they are particularly vulnerable, and it is always a pleasure to see patients as they progress from novice to expert with their own stoma.
What do you enjoy doing in your spare time?
When I'm not at work I like to walk (and talk).
I really enjoy cooking and preserving which on occasions can take me on a trek through fields and clambering over fences to gather the necessary produce!
"I consider it a privilege to be in a position to help people…" – Gill McIntyre
Share this article:
by SecuriCare Team
Ready to join SecuriCare?
For ongoing support, product advice & home delivery.