Meet A SecuriCare Stoma Care Nurse: Margaret Clothier From Durham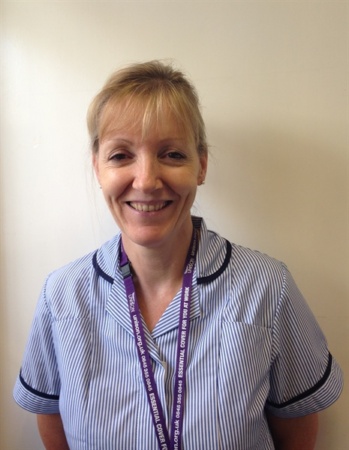 Introducing Stoma Care Nurse, Margaret Clothier
My name is Margaret Clothier and I have been with SecuriCare as a hospital Stoma Care Nurse, based in Durham, for almost 7 months.
I've been a nurse for over 20 years
I'd been a nurse for over 20 years (with the last 16 on a busy Colorectal & Bariatric acute surgical ward). As many people do at some point in their lives, I decided to take stock and evaluate what was most important to me as a nurse. I realised that it was patient care but that my role was taking me further and further away from this. After a struggle with myself, I decided to leave the NHS and, nervously, joined the SecuriCare North nursing team.
Joining the SecuriCare nursing team has allowed me to focus on patient care
I'm so glad that I did: my first 6 months with SecuriCare have been amazing and my flame of passion for nursing is burning bright once again. I am re-energised, passionate and enthusiastic. I even smile every day (which is freaking my husband out)! I know that sounds a bit cheesy, but it really is the truth.
From my induction into the company, through the clinical skills assessments and now on a day-to-day basis, the theme throughout SecuriCare, echoed by the Managing Director, Nurses, Managers, Customer Services and all the other support personnel is the same – Patient care comes first and everyone goes the extra mile to ensure customer satisfaction.
Having time to spend with patients is a joy
I hadn't had the luxury of spending this much time with patients for such a long time whilst I was in the NHS. Now, I meet patients, their relatives and carers pre-op. in their own homes, or sometimes in hospital when they are emergencies, to teach and counsel regarding ongoing stoma care. I then follow their journey from surgery and the recovery phase through to rehabilitation, all contributing towards their independence and confidence in stoma care.
I like to try and really understand what patients are experiencing
A patient once said to me, "Nurse, how can you tell me everything will be okay once I have a stoma when you don't even have one?" I woke up thinking about this at 2am the following morning and realised that he was right. The following day (Saturday), I decided to wear a stoma pouch to see what it felt like but that was not 'realistic' enough - so I tried putting vegetable soup in the pouch and continuing with my usual activities. My husband was not very keen on me going to bed wearing my soup-filled pouch but I had promised myself to keep it on for 24 hours. Yes, you guessed it, I woke up to carrots and peas everywhere inside the bed! Not quite the same as having an actual stoma but this did give me more understanding and empathy with patients living with a stoma.
I cherish every day – both in and outside of work
My life is extremely busy. I have two grown-up daughters both getting married over the next two years, one in Cyprus, the other in Athens. I am moving house, too, into our dream home so life really is good at the moment. However, as a nurse I'm reminded on a daily basis that life can be cruel so I take nothing for granted and I cherish everything positive that happens to me, every day. After all, when not so long ago I thought that my nursing career was coming to an end, thanks to SecuriCare I now have the energy and enthusiasm to continue doing what I love for many more years to come.
"My first 6 months have been amazing and my flame of passion for nursing is burning bright once again" - Margaret
Share this article:
by SecuriCare Team
Ready to join SecuriCare?
For ongoing support, product advice & home delivery.