IBD, An Ileostomy And My Relationship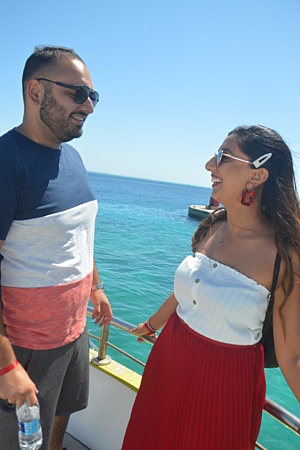 As February is the month of love, I thought it would only be right to blog about my relationship this month.
I have been with my partner for eight and a half years. As I was with my partner four years prior to undergoing my ileostomy surgery, I have not been through the dating process with a stoma, but I wanted to share my experiences of the effect surgery had on our relationship.

Although my body changed a lot physically, emotionally we also went through a lot together.
A year prior to my ileostomy surgery, I was experiencing different symptoms each and every day due to Ulcerative Colitis. I was in constant pain, which led to always feeling frustrated and angry. It brought up feelings of 'why me?' or resentment towards others. I would often lash out at my partner as he was the closest person to me.
We were both 18 years old at the time, so I would see him doing and pursuing all the things that a normal 18 year old should be such as going out and socialising, passing his driving test, buying a car and so on. And then there was me who had taken a year out of A-levels and was attending hospital appointments all the time, resulting in me being regularly admitted. I remember he bought a brand new car during this time; he was really excited to show me. Although I was over the moon for him, I sat in his car and burst out crying because I was struggling to pass my driving test myself because I was so unwell.
Our date nights consisted of him taking me to A&E, waiting hours and hours with me, and then coming to visit me twice a day at the hospital every time I was admitted.
The times I wasn't in hospital he would plan to take me out to try and lift my mood due to constantly being down. However these outings never went to plan as I was always rushing to the toilets, crying because I was in so much pain, and even having to come back home straight away because I wet myself in public!
I started feeling like I was putting an emotional strain on our relationship and like I was some sort of a burden to him. However, he ALWAYS supported me and reassured me he wasn't going to ever go anywhere, and always told me that things would get better.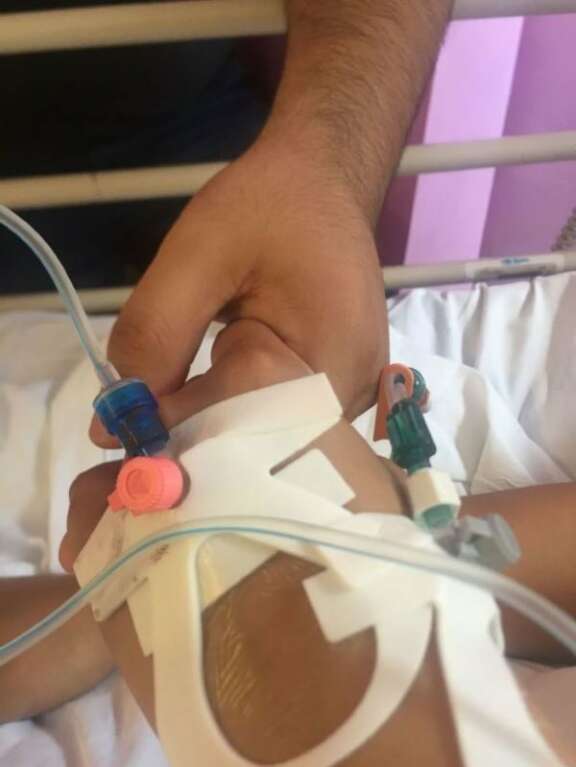 Fast forward a (very difficult) year, when I had woken up after my ileostomy surgery.
This time I was worrying about what he would think of my body physically. Will he accept my body for what it looks like now? Will he still find me attractive? Will he leave me?
Whilst I was in hospital post-operation, it took me a while to show him my ileostomy bag along with these thick staples down my stomach. When I eventually came round to showing him he replied, "Is that it? The bag doesn't bother me at all. I love it because it has saved your life."
At first, I didn't believe him when he said things like he "loves" my bag. I thought he just said the reassuring and positive things to make me feel better and to show that he accepts it. Even years on it became repetitive and I would ask him the same questions time and time again about how he sees me physically.
Over the years I started to realise that the things he was saying to me were true, especially when he would care for my ileostomy bag.
He has helped me change my bag a number of times and has assisted me with leaks.
His favourite thing to do is adding extra tape to my bag to ensure it is secure, more so when we're on holiday about to go in the water!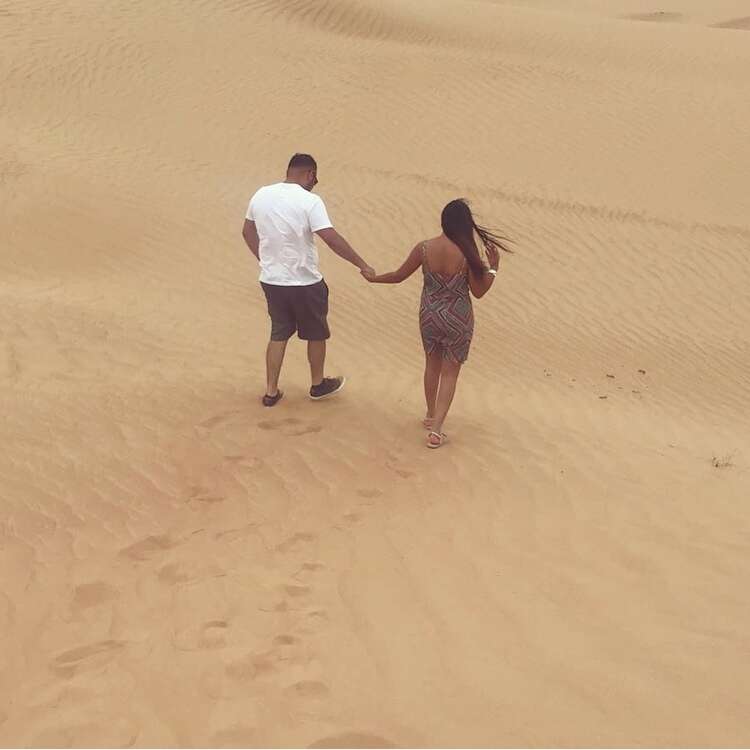 Although we aren't 'official' yet, I am hoping one day we will be! He has definitely already given the vow of 'through sickness and health' a meaning. The support he has given me throughout my journey is incredible. I wouldn't have been able to go through what I did without him - I feel very grateful that I found someone who loves me unconditionally despite my flaws!
"When I eventually showed my partner my stoma he replied, "Is that it? The bag doesn't bother me at all. I love it because it saved your life." - @LeeshVerma
Share this article:
by Aleesha Verma
Ready to join SecuriCare?
For ongoing support, product advice & home delivery.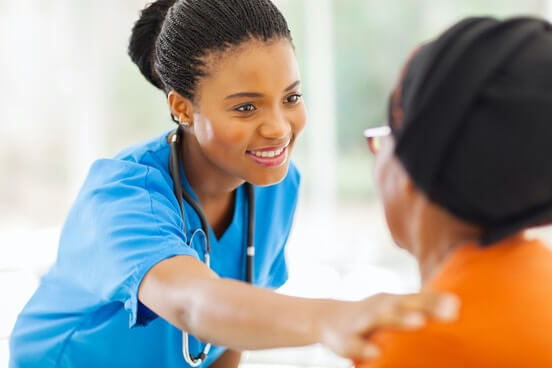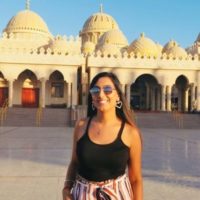 About the author
My name's Aleesha Verma - also known as the Gutless Warrior! I was diagnosed with Inflammatory Bowel Disease at the age of 18 and now have a permanent ileostomy bag - not a Prada bag, unfortunately. You can also follow me @gutlesswarrior on Twitter, Facebook and Instagram.



Enter your email address to join our email list
By submitting, you agree to receiving product and service emails from SecuriCare. You can unsubscribe at any time by clicking the link in any of our emails, calling Freephone 0800 585 125 or emailing orders@securicaremedical.co.uk, and you can view our full privacy policy.