Allergy Testing And Operations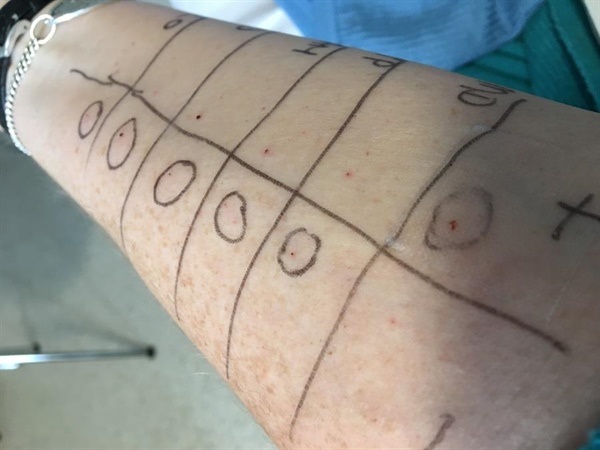 Complications from allergies
30 years ago I was told that I was allergic to penicillin when I developed a nasty rash as the result of being given it to treat an infection after having a hysterectomy. Having frequent Urinary Tract Infections (UTIs), particularly since I had my Ileal Conduit formed in April 2012, has also seen me becoming allergic or resistant to many other antibiotics. It had become increasingly difficult for my doctors to know what to give me to successfully treat these infections.
My surgery has now been put off three times, the most recently because of these allergic reactions to many antibiotics. My surgeon was concerned that if I developed an infection after surgery their choice of antibiotics available to treat it with would be very limited. He therefore requested that I was sent to the allergy clinic at Bart's as an urgent referral. I was very impressed with the way in which my appointments with them were arranged, especially during the aftermath of the recent cyber-attack on their IT systems.
Getting an allergy test
On Election Day, with some trepidation, I headed along to Bart's for my appointment with Cynthia, the allergy nurse and an allergy consultant. She was very friendly and put me at ease, explaining what would happen, and then drew a grid on my arm in preparation for the testing to begin.
I had different elements of penicillin introduced to my skin, first as a scratch test then subcutaneously and finally as a liquid that I had to take. I was eventually given the full adult dose of penicillin, something I haven't had for nearly 30 years. Each test was spaced at timed intervals and the results examined carefully.
It was with much relief that I found I didn't react to any of the tests, which means I am no longer allergic to penicillin – apparently you can grow out of allergies. Thankfully it also means that there is a whole range of drugs now available to the doctors treating my UTIs. So…onwards and upwards. Fingers crossed that my operation will finally go ahead next week, although a small part of me won't believe it's really happening until I'm in theatre!
Did you know that some people can "grow out of allergies" as Lynne describes in her experience?
Share this article:
by Lynne Richardson
Ready to join SecuriCare?
For ongoing support, product advice & home delivery.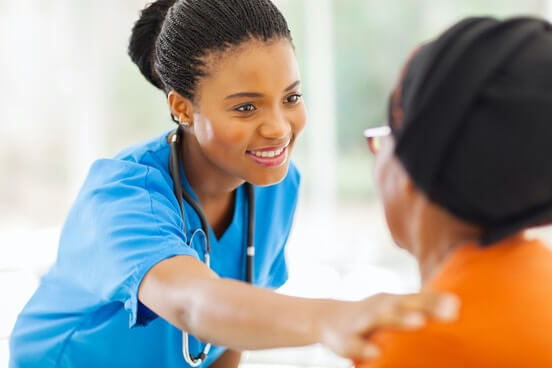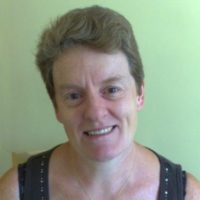 About the author
I have had a urostomy since 2012 and will be sharing some of my personal experiences and thoughts as an ostomate.