A Review Of The LBF Sterile Barrier Film Product Range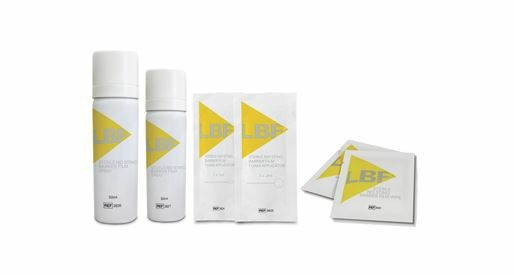 I've always had problems finding adhesive dressings that I'm not allergic to.
Thanks to Mast Cell Activation Disorder (MCAD), my allergy cells are on super-high alert and react to everything and anything - including barrier creams that are meant to help protect my skin from adhesives. When I've tried barrier creams in the past, my over-excited allergy cells have caused even bigger reactions to the skin than to the adhesive dressings on their own. I'd tried various barrier products to protect my fragile skin but each one left me with more problems…severe itching, skin breakdown, pain.
I use a syringe driver to administer medication 24/7 through a needle in my leg which is secured with a large piece of Tegaderm. So, when I started having reactions to the only adhesive dressing I'd found that my skin could actually cope with, I obviously wanted to find a solution quickly.
I phoned CliniMed and asked if I could try some samples of LBF barrier products.
Why is the LBF Sterile Barrier Film range different?
LBF Sterile Barrier Film products are designed to protect the skin from trauma caused by frequent dressing changes, tapes and other adhesive devices. Unlike some barrier products, the entire LBF range dries in seconds without leaving a sticky sensation on the skin. The layer of breathable film left on the skin helps to protect it and prevent breakdown; an essential component for those dealing with bodily fluids on the skin due to incontinence or stoma care.
An important factor for me is that the product remains sterile between applications because that helps to minimise risk of infection from microorganisms getting into wounds or injection sites during application.
Pros and Cons of the LBF Sterile Barrier Film range
I was sent a selection of products to try from the LBF Sterile Barrier Film range including a spray, foam applicators and wipes. I expected the spray to be the least suitable for me as I needed precise application. As I had used foam applicators (of a different brand) in the past, I expected these to be my favourite of the three.
I decided to use a different product each time I changed my dressing and to make a list of the positives and negatives of each application. After using each product a couple of times, I could see that they all shared a number of benefits:
I had no allergic-type reactions!
They dried very quickly
There was no stickiness to the skin
Removing my dressings was much easier and less painful than usual
The dressings were secure once applied and did not peel off over time
The spray, foam applicators and wipes each had their own pros and cons, but these were related to the specific function of the individual product variation. For example, the spray can cover a large area very quickly which helped to reduce the time it took to manage my needle change every night. However, this also meant it was difficult to be precise with the application or avoid spraying it on nearby areas. The foam applicators, on the other hand, were the best for precise application but they seemed to take the longest to dry. So it's really a case of considering your individual requirements.
My Final Thoughts
By allowing me to sample this full range of products, CliniMed has also helped me to discover new methods of application. Surprisingly, I found out that I actually prefer using the spray, for its quick application. However, the wipes were ideal to keep in my purse for any emergency tape or dressing incidents when I am out and about. As a result of these findings, my GP was happy to prescribe me both the spray and the wipes.
After trying the LBF Sterile Barrier Film product range, I am so relieved to finally have a product that my mast cells don't react to. Having fragile skin with Ehlers Danlos Syndrome, it is crucial that I protect it from the trauma daily dressing changes can cause. I am so pleased that I took a chance and would highly recommend sampling all of the available products in the LBF Sterile Barrier Film range if you are looking for a barrier product to protect your skin.
" I am so relieved to finally have a product that my mast cells don't react to" - Carrie Beckwith-Fellows
Share this article:
by Carrie Beckwith Fellows
Ready to join SecuriCare?
For ongoing support, product advice & home delivery.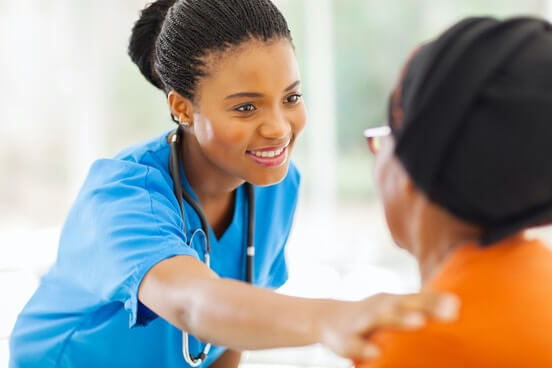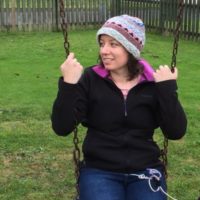 About the author
Hi I'm Carrie, I live in rural Northumberland. I have complex health issues including severe intestinal dysmotility and bladder dysfunction caused by Ehlers Danlos Syndrome. You can follow my blog at www.ruralteacake.com.