Why Preparing For Winter is Essential To Survive Rural Life With Incontinence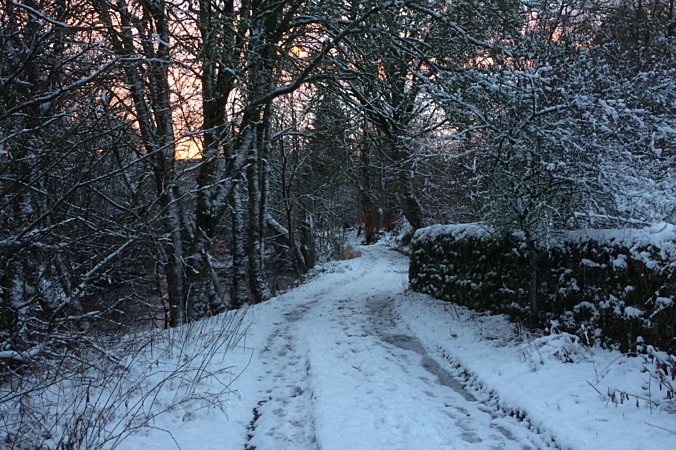 Winter creates a whole new set of incontinence challenges
Living in the remotest village in England can make incontinence management tricky at the best of times, but winter creates a whole new set of challenges.
I suffer with urinary incontinence, retention and frequent urinary tract infections (UTIs) due to Ehlers Danlos Syndrome. The condition has also resulted in intestinal failure which causes severe constipation and occasional faecal incontinence. Managing these symptoms involves a self-catheterisation routine, various bowel regimes and ensuring my fragile skin is protected from tapes and dressings which secure my feeding tubes and syringe driver sets.
In 2015, my wife and I moved to our dream home in rural Northumberland. We knew that living in such a remote area would make managing my condition difficult and that Winter would be extremely challenging. However, the cold temperatures and power cuts were the least of our problems.
I thought I was prepared for winter but I couldn't have been more wrong
The storms that hit the north of England last winter had devastating effects on my local area which, in turn, impacted my health in ways I wasn't prepared for. Floods made roads impassible for days at a time and high winds made it unsafe to travel due to the risk of falling trees. Medical deliveries were delayed and I was unable to get to hospital appointments. As stocks ran low, I began to ration my catheters so I didn't run out. This resulted in a UTI but I was unable to get to the nearest pharmacy eighteen miles away for antibiotics because the only road was closed due to floods.
As the river that runs through the village quickly rose to a record level, my wife frantically moved my medical supplies upstairs as I packed a flood evacuation kit. Authorities advise you only take essentials and fit everything into a small bag that you can grab quickly in an emergency. I filled three large bags with medical supplies to keep me going for a week and prayed we didn't get evacuated as my stock would probably have sank the rescue boat.
I thought the worst was over but winter was just getting started
Once the floods subsided we had little time to relax as the snow fell and the roads once again became unsafe. Returning from a hospital appointment late at night, the snow was so deep our car struggled to climb the hills and black ice caused us to skid off the road. Farmers cleared the roads quickly but the heavy snowfall often made it impossible to see.
Winter in rural areas is tough. Power cuts that last for days at a time and harsh weather are just two of the challenges that can have a serious impact on a pre-existing medical condition. Heating a rural house requires planning and hard graft as the oil tank has to be filled to ensure a constant supply of hot water, essential for the high level of hand hygiene needed when handling feeding tubes and catheters. The coal fire must remain lit to warm the whole house and this takes up considerable time throughout the day. As the winter temperature dropped I struggled to keep myself warm due to my body temperature regulation not working. Being cold all of the time, combined with my weak immune system, I was plagued by UTIs, crippling exhaustion and pain flares. The cold also damaged some of my medical supplies. Some medications froze and the damp air ruined some of my equipment and backpacks I carry my feeding pumps in.
What last winter taught me:
Last year taught me that it is essential to be thoroughly prepared for winter when you have complex health problems, including incontinence. I think many of these tips are good common sense, even if you're not living in the middle of nowhere! This is what I've learnt :
1. Order extra supplies
I've been ordering extra medical supplies so I am well stocked in case deliveries can't get through. Hospital appointments have been scheduled so there are as few as possible during the winter months.
2. Be safe when travelling
The car is ready for winter, with an overnight bag in the boot containing spare clothes and medical supplies should we get stuck getting home from hospital. With no mobile phone signal for almost twenty miles, we have sleeping bags in the car and will take flasks of hot tea to keep warm incase the car breaks down.
3. Have a back-up plan for power cuts
There are a number of villagers who have generators ready for the inevitable power cuts. They have offered to charge my medical equipment if we lose power which means I don't have to worry about my feeding pumps being out of action. I also have a corded telephone which plugs straight into the phone line and doesn't need electricity to work. This means I can still contact my doctors or call the hospital in an emergency.
4. It's essential to keep warm
The oil tank is full and the chimney has had its annual sweep, ready for winter. I've invested in some electric heaters so the days when my wife is unable to maintain the fire, or the central heating is just not enough, we can heat the house easily. This, along with heated wrap-around blankets, will ensure I keep warm and reduce the risk of infections and pain. I've also bought a dehumidifier to keep humidity down which will reduce the risk of losing medication or equipment to damp.
Rural life is challenging but, with thorough planning and preparation, it is possible to manage incontinence and complex medical issues whilst living in the remotest village in England.
"It's essential to be prepared for winter when you have complex health problems, including incontinence" - Carrie
Share this article:
by Carrie Beckwith Fellows
Ready to join SecuriCare?
For ongoing support, product advice & home delivery.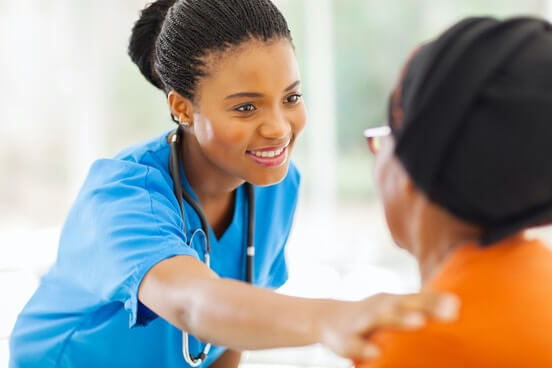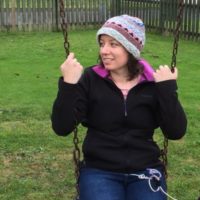 About the author
Hi I'm Carrie, I live in rural Northumberland. I have complex health issues including severe intestinal dysmotility and bladder dysfunction caused by Ehlers Danlos Syndrome. You can follow my blog at www.ruralteacake.com.