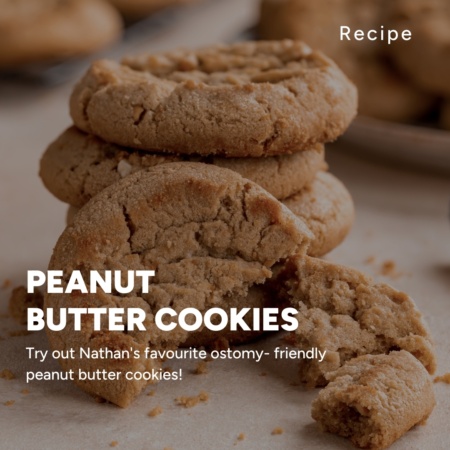 Cheeky, get your mind out of the gutter! 😉
FOOD. I'm a big fan and being told I couldn't eat certain foods after my surgery was a real heartbreak. I hated having to check everything to make sure I could eat it. I honestly now have so much respect for people with allergies!
Thankfully I'm very lucky and I do manage to eat pretty much everything and just make sure that I chew like mad before I swallow.
One of the biggest things for me was not being able to eat peanuts. I love peanuts and all types of nuts... cheeky, get your mind out of the gutter *wink face*. So, when I was told that I probably wouldn't be able to eat them after my surgery, it made me crave them even more. A great alternative is smooth peanut butter and what better way to get your peanut fix than to have a peanut butter cookie!!
Check out my favourite recipe:
Nathan's Ostomy Friendly Peanut Butter Cookies
You will need:
200g Smooth Peanut Butter
175g Caster Sugar
¼ Teaspoon of Salt
1 Large Egg
Optional:
Nutella
This is all super easy to put together too!
Step One:
Heat the oven to 180C/160C Fan / Gas mark 4 and line a baking tray with baking parchment.
Sept Two:
Put the peanut butter and sugar in a bowl together. Add the salt and mix all the ingredients together. Once they are combined, add the large egg, and mix again until you have a dough like consistency.
Step Three:
Break off small pieces (depending on how big or small you want your cookies to be!) and space them apart on the baking tray. You could put them in to different cookie shapes, but I like to get a fork and squash the mixture down.
Step Four:
Bake for approximately 12 minutes or until golden around the edges and little paler in the middle of the cookie. Cool on the tray for 10 minutes and then transfer to a rack until fully cooled.
Optional step (if you're feeling naughty):
Add a layer of Nutella to the top of the cooled cookie for extra nutty, chocolatey goodness!
If you can be extra patient, try popping them in the fridge for a while afterwards to let the Nutella go a little solid before serving!
Freezing
If you don't want to cook the cookies straight away – before Step 4, you can freeze the cookies for up to 2 months. If you're cooking from frozen, add an extra 1-2 minutes to the cooking time.
While I was recovering from surgery, these cookies were great for getting me through those sweet and salty cravings and they digest well.
Having a stoma and recovering from surgery is all about adapting. Just give yourself time to figure out what works for you!
If you give this recipe a go, make sure you snap a pic and tag me on Instagram @thatsnathan
If you have any recipes that you have adapted since having a stoma, I would love to know so make sure you share them with me too.
Enjoy!
Nathan 😊
Share this article:
by Nathan Wheeler
Ready to join SecuriCare?
For ongoing support, product advice & home delivery.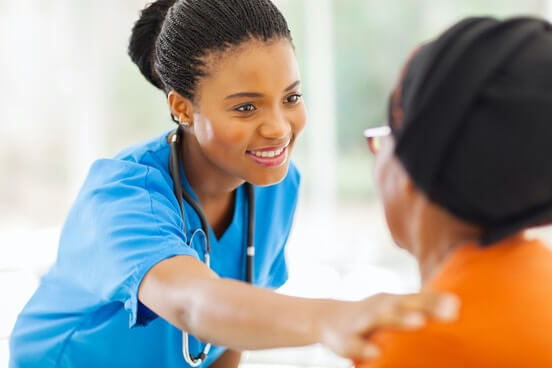 About the author
Hello - I'm Nathan Wheeler! I'm a YouTuber and I've had an ileostomy since 2007 when I was just 17, so I have a pretty good idea about how to deal with the struggles of a stoma! I want to share my experiences with you and bring a light-hearted approach to all the questions that no one wants to ask! You can follow me an Instagram and YouTube.