Meet A SecuriCare Colorectal Nurse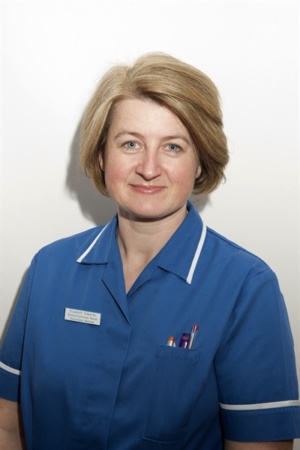 Name: Lizzie Edwards
Job Title: Colorectal Nurse Specialist
Hospital Base: University Hospitals of Leicester, based at the Leicester General Hospital.
How did you get into Colorectal Nursing: My nursing background mainly consists of working within the surgical wards looking after patients pre and post operatively in a variety of specialities. In particular, I cared for patients with bowel cancer but also on the surgical emergency assessment unit, providing care and support to patients and their family when patients were admitted through an emergency setting. Recently I took up a 2 year secondment opportunity to work for the National Bowel Cancer Screening Programme in Leicestershire. It is great to be back now, working with the Leicestershire Colorectal team.
What does your current role involve: It is a wide and varied role. The Colorectal Nurse Specialist manages patients through the colorectal cancer pathway whilst undergoing investigations. We are present at the time of diagnosis but also actively involved in the patient's follow up surveillance programme for 5 years. This means we support patients in living with and beyond their cancer diagnosis. We build up professional relationships with patients for many years, acting as part of their support network to advise on any aspect of their journey.
What do you like to do outside of work?: I enjoy working on my allotment (usually ending up with too much produce, leading to the sharing of produce at work!) I have spent much time travelling overseas and have had the opportunity to work abroad for a couple of years, too, in Australia and New Zealand.
"We support patients in living with and beyond their cancer diagnosis" - Lizzie Edwards, Leicester Hospital
Share this article:
by SecuriCare Team
Ready to join SecuriCare?
For ongoing support, product advice & home delivery.