The comfort zone is a weird and wonderful place. We're happy and content and yet, without realising, we could be missing out on new opportunities and adventures.
In 2021, during a time of complete uncertainty, a kind gesture from a friend pushed me out of my comfort zone and I took a chance to create some new memories.
I've never been one for going to gigs or festivals. Certain phobias and the anxiety of having a stoma has always put me off the idea. However, last year I said, "stuff this" and attended my first "proper" gig. It was no Glastonbury, but to me it was "proper". I don't know if it was the 2 years of lockdowns or I was trying to recapture my lost youth, but it ended up being one of the best things I've ever done.
My friend Simon invited me to see Symphonica, A history of Drum and Bass" at Manchester Academy 2. In my youth I was a real Jungle/ Drum & Bass head, so this would be right up my street!
I was a bit hesitant as the idea of going to a gig and in the back of my mind I thought there was a chance it was going to get cancelled and I wouldn't have to face my fears.
Sure enough, Lockdown part 2 came along, the gig was rescheduled, and I could breathe a sigh of relief.
6 months later, restrictions started to ease, and we were finally allowed to start going out.
I get a text from Simon, "don't forget Symphonica next week!" ... safe to say, I had forgotten about Symphonica next week. The text was followed by a feeling of dread and then a thought, "JUST DO IT".
After a week of convincing myself that everything would be fine. The day came and I made sure I had my support belt on and munched on marshmallows all day in the hope that anything I ate beforehand wasn't going to pay me a visit during the evening.
After a quick queue to get into the venue, proving we didn't have covid and we'd been vaccinated, we were let in!
As we walk in, I start to case the joint for the toilets, just in case. I paid a visit to the loos to get out everything I could to maximise my time at the venue.
We placed ourselves furthest away from the exits, which in hindsight, had I needed to use the loo, was probably the worst choice. I must have felt so comfortable that I just didn't give it a second thought.
The warmup act came on, the venue was gradually filling and my concerns about the rest of the night melted away. After a while, I suddenly realised that I was so distracted, I had totally forgotten about the fact that I could potentially sh*t myself on the dance floor at some point.
I found myself pressing my stomach, trying to gauge how my bag was doing and it seemed like the marshmallows were holding up.
The main act came on and played all of the tunes from my youth and I couldn't help but start dance, something I never ever do.
As the event drew to a close, my stoma decided to wake up. The marshmallows couldn't hold on any longer, meaning I now had to weigh up possibly trying to use the toilets with the rest of the venue or take a gamble and try to make it home.
I decided to see if I could make it home, I mean, it was only an hour, what could possibly go wrong? Sitting in the car with Simon, I'm trying to play it cool, but every 10 seconds, I'm feeling how much space I have in my bag, then adjusting clothing and support belts to try and get every last bit of space used before anything comes popping off.
We get to my house, and I jumped out of the car, trying to stop the impending disaster, however I wanted to make a point of thanking Simon and informing him of what a massive thing he had done for me. I still don't think he knows, but I really pushed myself out of my comfort zone and it was an amazing night. So, Simon, if you're reading this... thank you so much.
To some people, going to a gig is just another fun night out and not any sort of achievement, but to me, this was a test and I passed with flying colours!
So, will I now be out on the town every weekend? Probably not, no. But I know now that I need to pause for a moment before I say no.
Just remember... "Life begins at the end of your comfort zone"
Share this article:
by Nick Axtell
Ready to join SecuriCare?
For ongoing support, product advice & home delivery.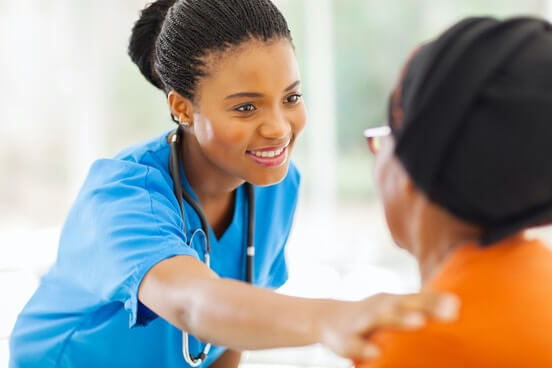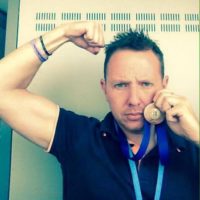 About the author
Hi I'm Nick. Diagnosed with Crohn's in 2006, gained a Stoma in 2010 and Completion Proctectomy November 2015. I have a family with 2 girls and a somewhat unusual sense of humour, which I hope will come across in my blogs. I am trying to live my life to the fullest and not let my stoma get in the way.