Braving The Summer Music Festivals…With IBD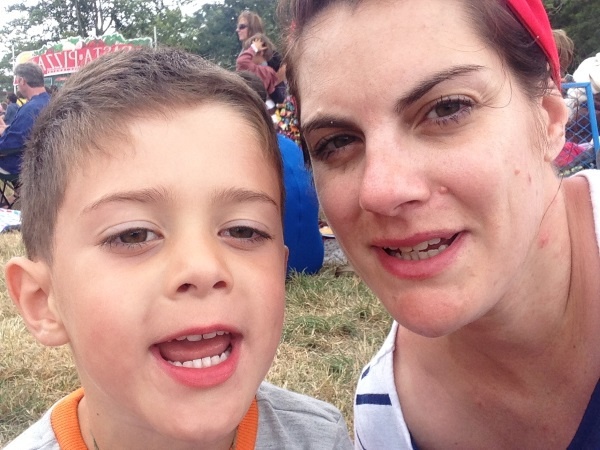 Massive queues and Porta-loos: Festivals weren't for me
Festivals never appealed to me, even before I had IBD. There was no way I was going to use a porta-loo that looked like something from "Trainspotting". Once my IBD years began, "massive toilet queues" were added onto the list of dilemmas whenever the possibility of a festival crossed my mind.
But since having a stoma I refuse to be held back – Camp Bestival, here I come! I had my ileostomy operation just after my son turned one; about the same time that my best friend took her daughter (also aged one) to Camp Bestival. When Eleanor got back she couldn't stop raving about the music line-up and activities… but also how clean and plentiful the toilet facilities were.
Over two years I built up my courage and stoma confidence, finally deciding to give Camp Bestival a go with my son and husband. After-all, since getting my stoma, I'm even more stubborn about not letting anything hold me back!
Now it's my 5th year at Camp Bestival
Don't get me wrong; it wasn't easy the first time. No sooner had we put up the tent, I was crying hysterically and saying that I wanted to go home. Thankfully, Matty persuaded me to see how I went on my first toilet run. He promised that we could go straight home if it didn't work out. Clearly, it went better than expected; four years later, we are about to go to Camp Bestival for the 5th year running!
My top tips for a great festival experience with a stoma
So, this summer, I wanted to share my tips to make for a great festival experience if you have a stoma :
Carry a roll of toilet paper, a small pack of baby wipes, and alcohol hand sanitiser with you EVERYWHERE (any seasoned festival goer will be doing this anyway)
Porta-loo's seem too narrow, for me at least, to open my legs wide enough to empty my bag between them whilst sitting down. I personally advise you don't kneel on the floor of even the cleanest looking festival loo. Instead, I stand facing over the toilet bowl and empty my bag (which is drainable as I have an ileostomy) into a biodegradable nappy bag. Open the stoma bag outlet holding the nappy bag directly over it. Then when you are finished, just wipe the outlet as normal and tie the bag up, removing as much air as possible. That way, you can throw it into the loo and it still fits through the waste flap when you flush it all down into the waste tank. The reason for using biodegradable nappy bags is because the chemicals in a porta-loo can break that down and it won't cause a blockage. If you need to empty your bag in the night, just do the same with the nappy bag, but you can do it in the tent if you have enough room. You'll need a light source too.
In a porta-loo I'd have to stand to change my stoma bag, and there's nowhere to put all your supplies ready to hand. So I always change it - emergency or otherwise - in the tent. The sleeping area is not ideal, given the chance of spurting and bedding getting soiled. Instead, we have a little space in between the bedroom and front door area that is perfect. I get everything set out just like I do at home, then I sit on a towel with a hand towel across my lap. Not only more space, but there is no danger of anybody drunk banging on the door telling you to hurry up either!
Take as many ostomy supplies as you would for a normal holiday. You never know what's going to happen. I normally split them in two, leaving one half in the car just in case.
As festivals normally take place in the summer, I also recommend taking rehydration powders. Even if the weather is bad, you are still likely to be drinking and it's very easy to get dehydrated quickly without even realising because you're having such a good time
Nearly all festivals have a hospital tent which is basically like a mini hospital. If you take any medicines with you, they will let you store them here for safe keeping for the duration of the festival. They can also prescribe and assess you there too, if required. I once spilt a whole bottle of Oramorph by accident in my tent. I attended the hospital tent and an arrangement was made for me to come back, with my empty bottle, whenever a dose was due and they would follow the instructions on the prescription label and dispense it to me.
My parting magical words to you, before you go off and (I hope, if I've inspired you!) book your festival adventure for this summer……remember, they do have showers at festivals; you just have to pay for them.
These handy tips can make things go more smoothly when attending music festivals with a stoma
Share this article:
by Michelle Williams
Ready to join SecuriCare?
For ongoing support, product advice & home delivery.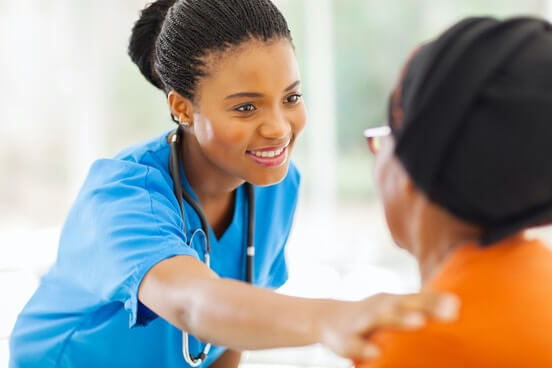 About the author
My name is Michelle; I live in Kent with my husband and son. I have a permanent ileostomy as a result of Ulcerative Colitis. You can follow me on twitter.