4 Things I Wish I'd Known Before Attending The Royal Garden Party Whilst Recovering From A Proctectomy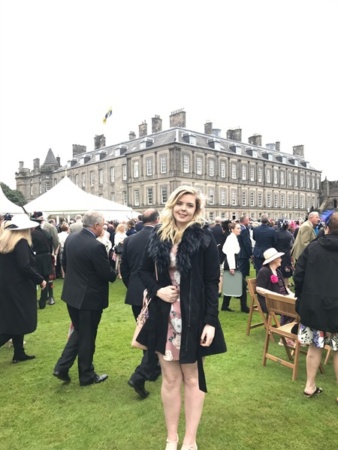 Hello once more SecuriCare blog readers!
My Summer Highlight: Partying With The Queen
Happy August, I can't believe I'm writing that already! I hope you're all enjoying your summer so far. I'd like to share with you one of the highlights of my summer; which was attending the Queen's Royal Garden Party in Holyrood on the 6th July 2017. I was lucky enough to be invited due to winning both Arts and Culture Champion and Citizen of the Year at the West Dunbartonshire Provost Civic Awards 2016, and it's safe to say I had the experience of a lifetime.
I was still recovering from a Proctectomy which I had at the end of January, but had experienced numerous complications which delayed my recovery. So I prepared by wearing some ostomy underwear for extra support in case a long queue for the toilet resulted in a bag leak, and only had fluids throughout the day until we arrived to prevent my bag from filling up as much. I also put a fresh dressing on my wound, placing a sanitary towel over the dressing to catch any kind of seepage and protect my dress.
The Royal Garden Party
The party lasted from 3pm until 6pm and we were able to wander around the beautiful grounds, also having the option to meet the royal family by standing up in a queue for about 30 minutes. You're free to eat and drink as much as you'd like on the day and there is an afternoon tea feel with special drinks, sandwiches and cakes available.
We spent most of the party sitting in a marquee out of the rain, listening to the wonderful brass band and eating everything we could manage. Luckily we got the chance to spot Prince Phillip and the Queen on their way into the castle, an amazing experience I'll never forget. The only downside to the day was a 15 minute wait to get into the disabled bathroom whilst experiencing a stoma bag leak, but luckily it didn't stain my dress.
4 Things I Wish I Had Known Before Attending
On the day there were some unexpected events which were out of my control and I had to make myself be more flexible than I normally would. As a learning curve, here are 4 things that I would have benefitted from knowing before attending the party:
1. Plan Ahead For A LOT Of Traffic.
Thankfully there was a bus provided by the council, but even with leaving my hometown 1 hour away, it took us 2 hours and 40 minutes to arrive and get through all the traffic. Taking anti-sickness tablets is a must if you get travel sick like me.
2. Take A Wheelchair Or A Mobility Aid If You Struggle With Mobility
I really underestimated the amount of walking and long periods of standing that would be required… mainly because I was not aware there wouldn't be enough chairs to seat all of the attendees. This meant I was often left at risk of falling before finding a seat. In hindsight, I definitely should have taken my wheelchair.
3. Wear Comfortable Shoes
The majority of the garden party is on grass, so thin heels and stilettos would get ruined by sinking into the grass. Luckily, I chose wedges which were so comfy! I also made sure to bring flat shoes with me just in case they got a bit much.
4. Follow The Dress Code
This is probably the most important thing to know before attending the Royal Garden Party, I know I wished I had worn comfier clothes but the dress code is SO strict that we saw people turned away for wearing wellington boots and for not wearing a morning suit if you're a man or a dress/suit if you're a woman.
Overall, I couldn't recommend the day enough and if you get the chance to go I think you'd love it! Remember, there's always a way to do the things you want no matter your level of ability.
See you next month!
Jen
"One of the highlights of my summer was attending the Queen's Royal Garden Party" - ostomate Jen
Share this article:
by Jen McGregor
Ready to join SecuriCare?
For ongoing support, product advice & home delivery.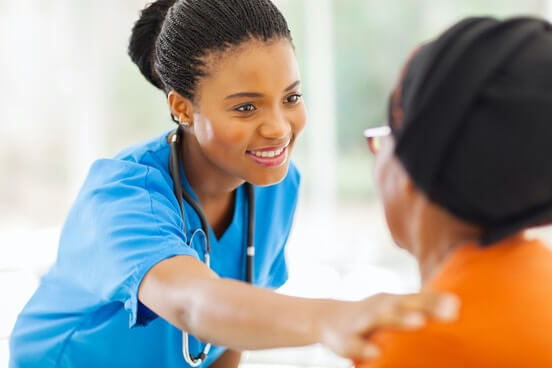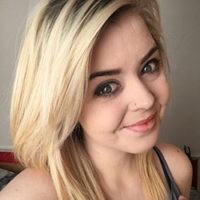 About the author
I'm Jen, I've had Crohn's Disease for more than 10 years and have a permanent ileostomy. I love all things fashion, animals and travelling. I'm also a student, a vlogger, and I have a dream to bring my adaptable clothing line CrohnieClothing to the masses.