Other pages in this section
2017 NHS 'Patient Satisfaction Questionnaire' Survey Results for PharmaCare
Each year, PharmaCare is required to publish a 'Patient Satisfaction Questionnaire' survey to NHS England demonstrating the level of satisfaction with the service we provide to our patients. Every community pharmacy registered in England must meet this requirement.
PharmaCare's survey was carried out using a standard NHS questionnaire and letter of invitation to take part in the survey. PharmaCare sent the questionnaire to 531 randomly selected patients on the 2nd October 2017. By the 3rd November 2017, we had received 204 completed questionnaires. With a response rate of 38%, this easily exceeded the NHS England requirement for us to obtain at least 75 responses. We would like to thank all customers, who took the time to complete and reply to the customer satisfaction questionnaire.
The results of the survey were once again extremely encouraging. Taking everything into account, the PharmaCare service was rated positively by around 95% of the respondents. Over 63% of the respondents described the service as 'Excellent' which was the highest available rating, 31% of customers rated the service as 'Very Good' and around 4% scored the pharmacy as 'good'. No customer rated the Pharmacy below the score of 'good'. A tremendous achievement and evidence that PharmaCare is working very hard to provide an excellent service to its customers.
All customers, that provided a valid response, also indicated that they would be happy to recommend the PharmaCare pharmacy service to family and friends. In addition, the staff overall received very positive scores of 89.1% (very good) and 8.9% (good). Combined around 98% of customer's rate the overall staff performance very highly.
The survey also showed that a very small number of customers (2.5%) indicated that PharmaCare could improve on the ease of contacting the Pharmacy. PharmaCare will increase staff resources during 2018 to improve the ability for all customers to reach a Pharmacist.
The majority of the qualitative customer feedback has been very positive. Customers made the following comments:
"Just wanted to say the service provided is excellent. Everyone friendly and easy to talk to. So glad I found SecuriCare and PharmaCare many years ago and would highly recommend."
"I don't think much can be done to better the service as I have always been spoken to and addressed politely. It is a pleasure to speak to your employees. Please thank them for me."
"I could not recommend any improvements, it is a first class and professional service."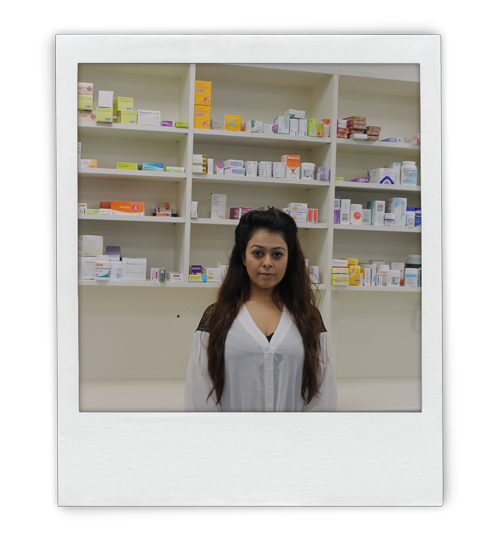 "Thank you to all our customers for taking time out and sharing your experiences with PharmaCare. I am delighted to receive such positive feedback from our patients and endeavor to continue improving our service to the highest standards." Monica Goel (Responsible Pharmacist)
Demographics: Age Range
20-24 – 0.5 %
25-64 – 33.3 %
65-75 – 34.3 %
76-85 – 21.6 %
85+ – 8.8 %
Unspecified – 1.5 %
Demographics: Gender
Female – 52.9 %
Male – 45.1 %
Unspecified – 2.0 %
Demographics: Who do you obtain a prescription for?
Yourself – 84.3 %
Someone else – 1.0 %
Both – 13.2 %
Unspecified – 1.5%