Why I Started Blogging About My Stoma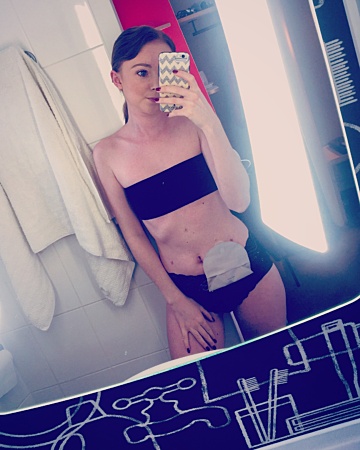 I started blogging about my experiences with inflammatory bowel disease (IBD) so I could reach out to others in a similar situation and help us all to feel less alone. So how did I make that decision? I guess I should start at the beginning but that seems like a lifetime ago! I was diagnosed with Ulcerative Colitis in January 2017 and I started writing about it all a few months later.
I've always been quite a private person, so to plaster my illness all over the Internet and let the world in on this part of my life was a huge step, but I joined the blogging world because in the early days of my colitis I wanted to hide from the outside world, and blogging became a perfect way to vent.
Why did I want to shut the world out and hibernate?
I was terrified - The diagnosis itself was pretty daunting, but as the months went on and things didn't improve (despite the cocktail of medication I was being pumped with), I was terrified that my health was worsening by the second. My colitis was particularly angry; I went through all sorts of medication from pills, to suppositories and IV therapy, all in an attempt to calm my devil colon down, but nothing seemed to work. I was terrified of having another sigmoidoscopy for the millionth time (sounds like I'm exaggerating but I'm pretty sure I had at least 1 every few weeks since my diagnosis).
I was terrified of what the doctors were going to say – would it mean more dreadful medication? Would it mean a hospital admission or surgery?
I felt alone – My closest family and friends were incredible throughout my health battle but they couldn't really understand me anymore, I felt alone. They had no idea what I was going through, they could only guess, and this left me falling down a rabbit hole. I was so unwell that I couldn't leave my flat and socialising became a distant memory; my GI and the nursing staff becoming my best friends. My fiery colon had isolated me.
Stress - Stress can manifest itself in many ways and it can be very dangerous for your mental and physical health; it certainly doesn't help a gut problem when you hold all that stress in your stomach. IBD is frustrating, and because I didn't seem to be getting any better the darkness of my illness consumed me.
But when I wrote it all down, I found a sense of calm amongst the storm.
Through blogging, I found a way to channel all that hate and pain into something constructive, and it seemed to organise the hurricane inside my head.
Fear, loneliness and stress became my drive for sharing a particularly private part of my life, writing it all down, ranting at my laptop, gave me the release I needed!
IBD is difficult to discuss out loud, poo-talk isn't exactly a prime dinner conversation topic! But talking about it and making others aware is the start to eradicating this prudish 'taboo of poo' that is cast over us.
I hated those dark days, and once I started writing, it occurred to me that there could be other people out there going through the same thing as me, and maybe I could offer them support or someone to relate to. I could try to help someone feel less terrified, less lonely and less stressed.
Surgery gave my writing another purpose and direction
After the whirlwind of my IBD diagnosis, surgery was up next. I now wanted to show the world that, not only was I strong enough to make it through a year of grueling drug therapy, but that having an ostomy bag would actually save my life rather than take it away.
When I was first told about the prospect of having a stoma bag; it felt like the worst thing in the world. I dug my heels in the ground and said no. My mind was made up, I said to myself, "Billie there is NO WAY you're letting them come anywhere near you with that scalpel."
But almost exactly 1 year later I was crawling on my knees to the operating theatre. Removing my colon and coming out with a stoma bag was a blessing… a saving grace and a chance at being healthy again.
My stoma is called Rosie and she is my life saver.
My hope is that through blogging about life with a stoma, I can show you all that it is possible to love yourself and love life… even when your insides are on the outside!
What encourages someone to write about their personal battles online?
Share this article:
by Billie Anderson
Ready to join SecuriCare?
For ongoing support, product advice & home delivery.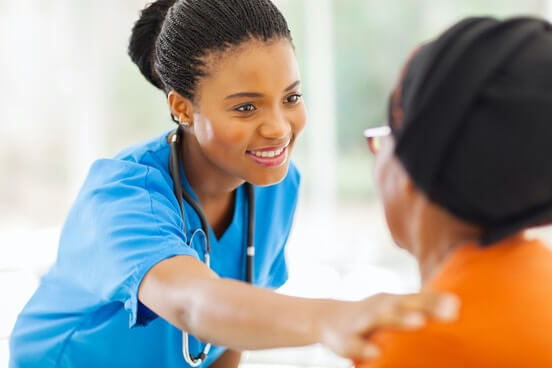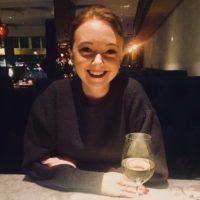 About the author
My name is Billie Anderson, I'm in my twenties and study history at Portsmouth. I was diagnosed with Ulcerative Colitis in 2017 and after a year of very aggressive drug therapy, I became an ostomate. To help raise IBD and stoma awareness I started a blog https://trustyourgut.blog and an Instagram account @billieandersonx.
This is my attempt to make my very unconventional stomach, conventional. I hope to show the world that you can love yourself - with your insides on the outside.