When The Cared For Becomes The Carer: Understanding True Empathy.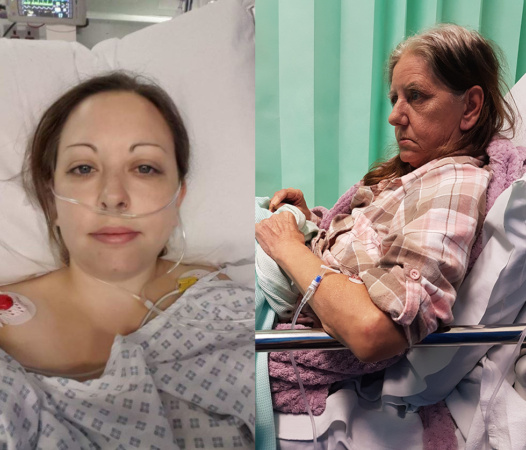 I always thought I was an empathetic person
As someone who has been chronically sick for 10 years, I thought I had a total grasp on empathy (the ability to understand, relate and feel caring towards those in need). Some may know me from my blog, 'Stoma in a teacup', where I offer information, support and try to relate to others like myself. During the past year, I have started a local support group for those with IBD and ostomies. I just love sharing my experience of my condition, the care system and the best routes I've found to get advice. I offer one to one support and provide a voice for those who struggle. I genuinely feel pain and sadness for anyone suffering as I do. So why, then, have I lost this ability to be empathetic to a member of my very own family?
Me and my mother
On Dec 27th, I received a call to say that my mother had become quite unwell. She had been a binge drinker for many years and we don't have a close relationship. She has made many mistakes and caused much heartache along the way but I won't deny that she's experienced plenty of heartache herself.
My mother moved closer to where I live, for support, two years ago when she had a stroke. I did my best, but found it hard emotionally to move on from the past and to be around her. Thankfully, she actually remained very independent and wasn't generally in need of care. Recently, she had contracted a gastric bug and so I was staying away completely until it passed, as my condition compromises my immune system. My mother insisted upon this. However, she had irresponsibly used this solitary recovery time to increase her daily intake of alcohol. Her medications caused severe constipation and she developed a blockage. Without eating or drinking healthily, she slowly went downhill, until I finally received that phone call on the 27th.
On arriving at my mother's flat, I found her confused, vomiting, partially blind and she couldn't even stand up. I thought she was going to die! But, rather than being concerned, I just felt angry. Isn't that awful? I even wished her dead. How could I deal with this? My partner and I spent the next 12 hours with my mother, making sure that she received the right care, dignity and was safe.
How can someone chronically sick look after another sick person?
Once home, I sat down to think. How could I care for her? How could I even arrange care, financial help, addiction support - when I can't even get out of bed myself some days? How can someone chronically sick look after another sick person?
I decided, there and then, that I'd ensure my mother was put in contact with the right people but that I would look after myself, first and foremost. "She doesn't deserve my help", I thought. How could she abuse her body so much by choice, when I fight for my health every day?
I felt guilty that I couldn't empathise with her
But this played on my mind. I sunk deeper into a dark place. I felt guilty that I couldn't empathise with my mother. I felt as though I was letting down both myself and everyone I'd ever supported. I began to feel like a bad person!
I thought hard and realised that I needed to try to see things from a carer's point of view, not my own, for once. My partner has looked after me, without complaint, for a long time. I realised that he constantly puts my needs first, which must be so exhausting and emotionally draining. I then thought, "but why does he do this? Not because he's forced to. He must want to do it, surely, or he'd resent me?" Oh dear, this is how I was feeling about my mother. My partner does it to ensure that I feel cared for, loved, safe, stable and independent when I need to. He wants me to have the best life I can, with him in it - and if that means putting his own needs aside, then so be it.
Caring for somebody else can be incredibly healing
I knew then that my mother would recover and function better if she knew that someone genuinely cares for and loves her. That somebody can empathise with her. As hard as it was, I made the necessary phone calls, called her with positivity in my voice and vowed to be there for her. I took hold of her finances and said she can relax and know that everything is being sorted, so she can concentrate on getting better. A friend visited and dyed her hair, I gave her a manicure, stroked her hair and told her I loved her...and felt much better myself.
Within days, Mum was eating better, smiling and talking positively about going home. She fully understood that I needed a care network put in place for her but would do my best in the meantime and I believe she no longer feels like she has to fight this alone. This past 3 weeks has been a huge learning curve for me. I have discovered my ability to forgive and the empathy needed to feel for another person, even when we have to learn to like them. This ability to love unconditionally is incredibly powerful. Not only is my mother healing, but so am I!
"How could I care for her? How can someone chronically sick look after another sick person?" - Shell Lawes
Share this article:
by Shell Lawes
Ready to join SecuriCare?
For ongoing support, product advice & home delivery.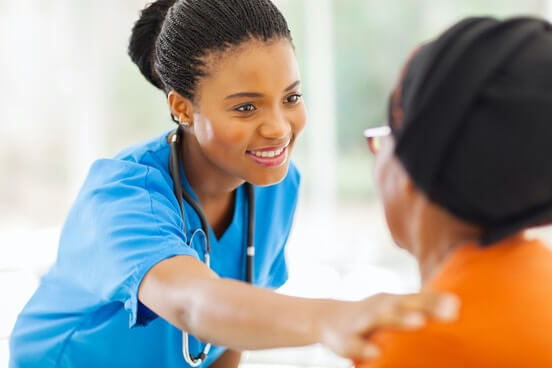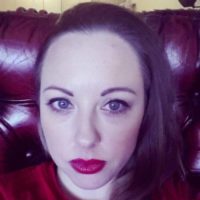 About the author
Mum of two, active member of the Ostomy and IBD community, best known for my blog 'Stoma in a Teacup'.