Wanting A Baby But Knowing It Isn't The Right Time For Your Health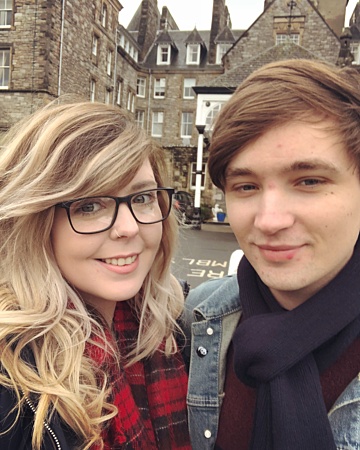 Hello readers, I hope you're all doing well and have been able to enjoy the nice weather! I'm blogging this month to talk to you about a difficult stage in my life.
My partner, Stuart, and I would like to start the process of becoming parents. Unfortunately, due to my health issues we've had to postpone these plans.
I'd like to start off by saying that we are by no means medical experts and I'm sure that there are people who have started a family in much more difficult situations, but that this is just our own decision. If you've read my previous blogs, Is There a Best Time to Try for a Baby if You Have an Ostomy? and My Experiences with Fertility After Treatment for Crohn's, you'll be aware that Stuart and I went through the fertility preservation process in 2016. We were able to successfully freeze 4 embryos before I had my proctectomy surgery. This was necessary because there was a risk that my reproductive organs might have been covered in scar tissue and it would've been impossible to complete the surgery without damaging my fertility. I'm at a very high risk of early menopause which could occur at any point, and we were lucky to have retrieved any of my eggs at all, because my Anti-Mullerian Hormone (AMH) levels, which are an indicator of fertility, were extremely low.
18 months have now passed since our embryos were frozen, and I had my proctectomy
We thought that at this point we would be preparing to have our embryos implanted and that the journey to becoming parents would be underway, but things haven't exactly gone to plan.
Both my abdominal and rectal wounds struggled to heal after my proctectomy. This prolonged my recovery for a good 10 months. The wound where my rectum used to be hasn't ever completely healed though and I was left with 3 tracks (Pilonidal Sinuses). This required further surgery in January to remove the tracks but it wasn't successful and I have at least 1 more track which hasn't healed and will require more surgery in the coming months. This in itself is relatively minor and would not be a reason alone to postpone starting a family but recently there have been a few extra setbacks in my health.
Another complication has been found and it's very new to me
During the additional surgery in January lots of samples were sent off to pathology for testing and the results of the pathology resulted in a diagnosis of endometriosis. I'm still very new to the endometriosis world and am waiting to meet my new consultant gynecologist, so I don't know what this new diagnosis means for my future yet. I am getting a pelvic MRI to check for any concerning scar tissue before the appointment but it could be the reason for my decreased AMH. It could also explain why I keep having blockages like I discussed last month in How I Dealt with a Severe Blockage at Home, so I am also getting a small bowel MRI to check for any kinks or strictures either from the endometriosis or repeated abdominal surgeries and/or Crohn's scar tissue. We are also in talks to find out if I should go back on biological treatment to help with my Crohn's symptoms to keep me in remission longer so I can become healthier once the other issues are resolved.
As you can see, I'm kind of falling apart at the moment so that has definitely put off our plans for a baby until we get my health under control. We are still very conscious of our plans though and are ensuring that my medical team are all aware of them too, as we obviously want to avoid any treatments which would be dangerous for myself or the embryos if we were to get pregnant in the future.
Our first priority though is to get me as healthy as possible
If that means I need treatment that will affect my ability to carry the embryos, then we will consider waiting a few more years before revisiting the idea of me carrying the embryos, or perhaps consider surrogacy if there are risks involved for me.
I won't lie, I am young at 24 but there is nothing I want more in life than to be a mother and I can't imagine a more beautiful and empowering experience than to carry my own child. Especially with all the challenges my body has gone through. I can't ever imagine loving my body as much as I would if it managed to support my life and also the life of the embryo. I'm not under any illusions that with how unstable I am at the moment, that I might never get to experience pregnancy but somehow I know I will be a mother one day.
We've agreed to put a pin in the baby conversation for another year
It's very difficult and we both feel ready to take the next steps together, but we know that now just isn't the right time. It wouldn't be fair on us or the embryo.
So, for now, we're going to focus on getting me better. We're also searching for a new home together so we can start living our own little life and have some fun! There will be many hospital trips over the next few months so we're trying to enjoy our free time as best we can. We've planned a few city breaks to see friends, and a festival visit to make the most of the summer!
Hopefully this time next year I'll be writing a very different blog post and I'll be much healthier. We've been through a lot and there's more hard work ahead but it will all have been worth it when we do become parents! For now, I'll settle for Stuart being my embryo daddy and that's enough to keep me going through the worst days.
There is nothing I want more in life than to be a mother & I can't imagine a more beautiful and empowering experience than to carry my own child – Jen McGregor
Share this article:
by Jen McGregor
Ready to join SecuriCare?
For ongoing support, product advice & home delivery.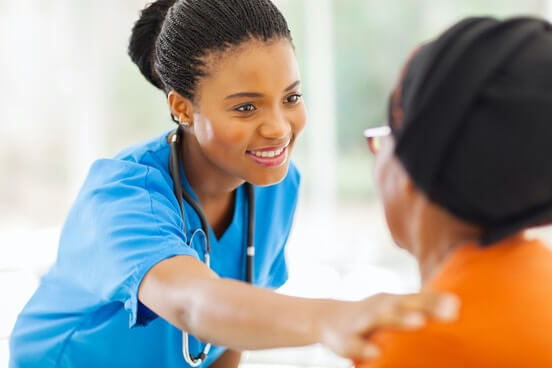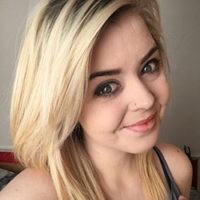 About the author
I'm Jen, I've had Crohn's Disease for more than 10 years and have a permanent ileostomy. I love all things fashion, animals and travelling. I'm also a student, a vlogger, and I have a dream to bring my adaptable clothing line CrohnieClothing to the masses.