Visiting Hospital With A Non Stoma Related Query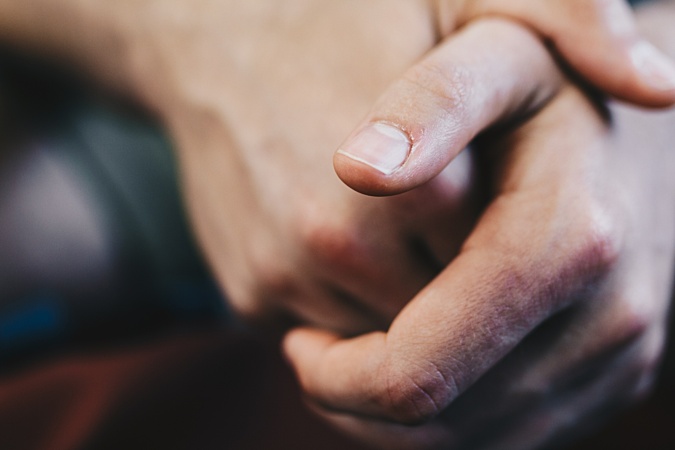 During the pandemic, it's fair to say the majority of us have become more outdoorsy than we ever were before, even if that means venturing to the garden to do laps. I struggle with mobility but I've tried to get out daily to stop the cabin fever setting in.
I was out on a walk; I don't know what happened but I was down.
I can't explain the pain, but I knew it wasn't a turned ankle. It felt like there was a large pebble inside my foot and every time I put pressure on my foot it pressed against the pebble, VERY painfully.
I did that British thing of taking some painkillers, applying ice and elevating my leg thinking it would be alright in the morning…
I went to Minor Injuries the next day to avoid A&E (there is a pandemic!) because I still couldn't walk. Through the intercom, they said "We can see you're struggling and having to hop just wait inside the door".
A nurse arrived, as I swayed inside the door on one leg like a scarecrow, took my temperature and asked the Covid questions. I explained I couldn't bear weight at all and could only hop. She asked me to take a seat 'over there' so I hopped, in a silly salmon way, onto the chairs (with a clatter!).
I was asked to describe what the pain felt like.
I explained the pebble feeling but also that I'm on a lot of pain medication already – so how could I still be in this amount of pain?
Now if you have IBD you become accustomed to knowing when you've been examined and when you've really been examined, including when you've been totally heard.
But hey, my bowel isn't twisted! I've just twisted my ankle. We are in a pandemic, these guys are under pressure (I am not being sarcastic when I say that), so I took my information, exercises sheet and box of Naproxen.
A few days of minimal sleep and lots of pain, I knew something wasn't right. Soon the pain was making me nauseous. I needed to go back Minor Injuries.
I've spoken to many nurses and this one was very good. First, she sat me in a chair and asked me to explain everything. I had her undivided attention; she wasn't distracted by examining me.
Then the nurse asked me to get up on the examining table and I was surprised when she started checking over my left foot, I thought 'this is the wrong foot!' but she was just checking my normal food first so she could already see how swollen it was. Then she didn't just check over my foot, she went to my ankle and above which was also very painful and I hadn't realised because I was so concentrated on my foot.
Then came the bad news, it may be broken.
The reason I was dreading this news is because it would mean a trip to hospital and potential exposure to Covid, which worried me, but it needed an x-ray. She thought it was 50/50 - broken bone or ligament damage.
Foolish me pitched up to my x-ray appointment thinking I would be first in at 9am, when in fact that is the morning session. I took my seat in the waiting room, as I sanitised my hands for the 8th time and had a panic attack. I couldn't breathe with my mask on but I sure as hell wasn't going to take it off to try.
Like the slowest queue in the world we all shuffled in to see a nurse who dispatched me to my x-ray. I got the all clear from a rather fed-up doctor: "There are no fractures, call your GP for physio". He was packing everything up when he noticed I hadn't left the room. "Erm I literally can't weight bare and I don't have a wheelchair at home. Can I get some crutches please?", apparently they don't give our crutches anymore due to health and safety. So I walked out with a pair of crutches and a health and safety waiver.
"If you have IBD you become accustomed to knowing when you've been examined and when you've really been examined." - @sonikmummy
If you require medical assistance during the pandemic, please follow the advice of your healthcare professional. We understand that it can be a worrying time, but feel free to ask questions to help reassure you if you have any concerns.
Share this article:
by Michelle Williams
Ready to join SecuriCare?
For ongoing support, product advice & home delivery.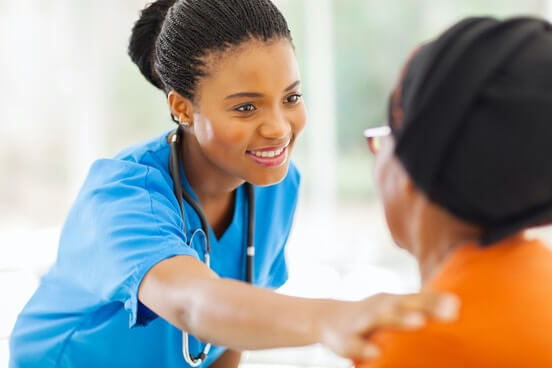 About the author
My name is Michelle; I live in Kent with my husband and son. I have a permanent ileostomy as a result of Ulcerative Colitis. You can follow me on twitter.