The Year We Spoke Out About Stomas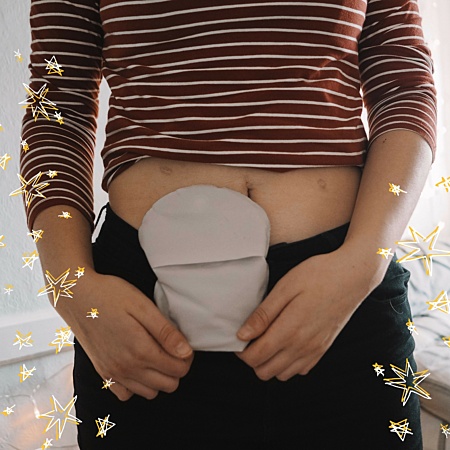 As we enter 2020 and a new decade, I thought it would be a good idea to look back at 2019 and see how far we've come with stoma awareness.
Something we strive for with hidden disabilities is acceptance, understanding and awareness.
The last year seemed to be a pretty big year for hidden disabilities in general, and thankfully an increased awareness of stomas too. Take a look below for a round-up of stoma awareness from 2019.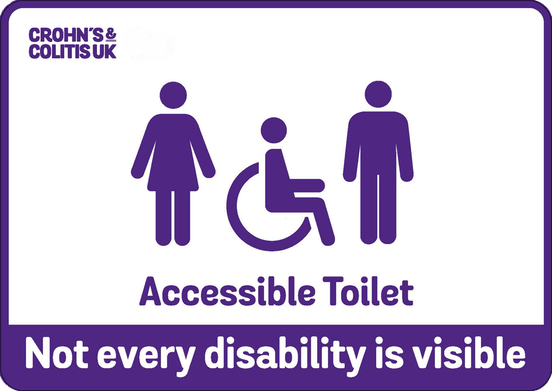 #NotEveryDisabilityIsVisible
The #NotEveryDisabilityIsVisible campaign was HUGE in 2019. The aim of the campaign is to raise awareness of invisible disabilities, with a big focus on access to disabled toilets.
Over 50% of people living with inflammatory bowel disease (IBD) and/or stomas have had negative comments made about their use of disabled toilets. However, thanks to the #NotEveryDisabilityIsVisible campaign, 80% of those asked would now feel more comfortable using an accessible toilet when the door is labelled to show that it's not just wheelchair users who may need to use it.
When the campaign started, the goal was to get the toilet signs changed in all supermarkets - there was a 100% success rate! It's still being rolled out, but most supermarkets now have the new sign in place and the campaign is now aiming to reach all UK pubs and restaurants.
Wetherspoons Disabled Toilet Row
Whilst on the topic of disabled toilets… in September 2019, Amber Davis spoke out about her negative experience in Wetherspoons. Amber, who lives with an ilestomy, was horribly mistreated by door staff at the venue, reporting that they, "Very happily and very openly accused me of snorting, dealing and having sex in the disabled toilet, for there is "no other reason" I would need to visit it so often".
Thanks to the awareness Amber raised by sharing her story, Wetherspoon's has now introduced the Not Every Disability Is Visible sign to their toilets, and educated their staff on the matter.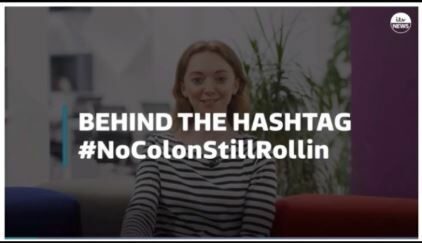 Billie Anderson on ITV : Behind the hashtag #NoColonStillRollin
Billie Anderson, a fellow SecuriCare blogger, has done some amazing things raising awareness since she had her stoma surgery, including modelling with Stay Wild Swim and being on the cover of Amber Mag.
In May, she was interviewed by ITV News to talk about why she shares her story using #NoColonStillRollin.
I was so happy to see a story about stomas which didn't come from a place of negativity and this was such a brilliant interview!
The Sunflower Lanyard Scheme
There was a massive push for the Sunflower Lanyard Scheme which originated in 2016 when London Gatwick Airport asked, "How can we recognise that one of our passengers may have a non-obvious disability?".
The answer was to create a lanyard with a simple sunflower design on a green background. It was intended to be a subtle but visible sign enabling airport staff to recognise that the wearer (or someone with them) may require extra help, time or assistance when moving through the airport.
This year has seen it rolled out across numerous airports, supermarkets and the NHS. It's such a great initiative, allowing those who may need a little assistance or more understanding to be recognised without having to explain.
Hannah Witton and Stylist Magazine
Hannah Witton has been doing amazing things for the ostomy community. As a well-known vlogger, she's used her platform to raise awareness of stomas on numerous occasions.
In May, Hannah sat down with Stylist Magazine to share her experience of living with an ostomy to normalise it and show that it isn't the end of the world.
My favourite thing she said in the article was, "Yes, I have a bag of poo attached to me at all times, but it is absolutely 100% possible to have a stoma and still feel confident and comfortable in your own skin.".
You don't look sick: Mesha Moinirad AKA Mr Crohn's Colitis
This year has seen Mesha Moinirad's instagram account, Mr Crohn's Colitis, really take off. He uses social media to share his story, fitness journey and life in general with a stoma. Speaking from experience, he offers invaluable advice to fellow ostomates.
In December, Mesha was featured in Metro's 'You Don't Look Sick' article. He explains: "I've had people say things like "you don't look sick" a lot. I've been shouted at, tutted at and had people shake their heads at me for me using a disabled toilet on numerous occasions."
We saw a real surge in positive stories about living with an ostomy throughout 2019 - let's hope the next decade brings more understanding, acceptance and awareness!
Share this article:
by Katie May Chesworth
Ready to join SecuriCare?
For ongoing support, product advice & home delivery.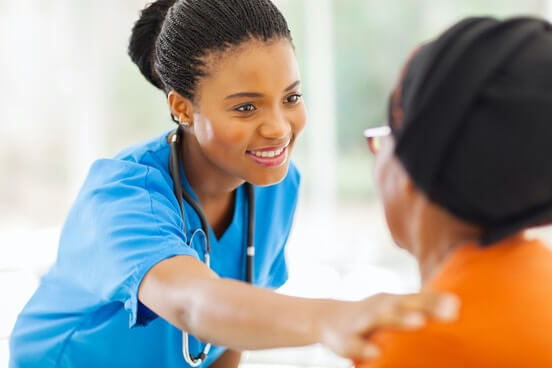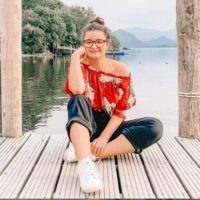 About the author
Katie May is a health and wellness advocate living with a stoma, IBD and arthritis. You can follow her on Instagram for regular updates related to both her health and travels.