The Nurses Who Most Inspired Me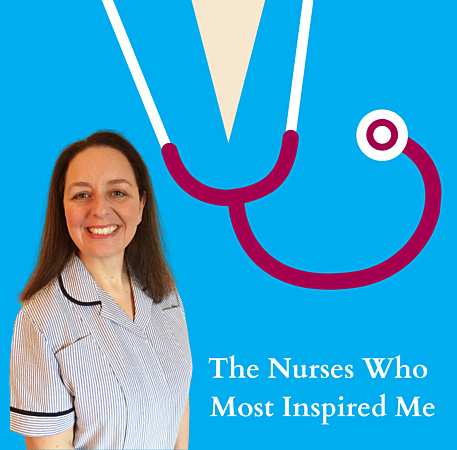 I was sixteen years old when I knew that I wanted to pursue a career in healthcare.
My first hospital-based job was when I was nineteen, I remember in my interview when asked by the Ward Sister at the time, "Where do you see yourself in five years' time?" and I very confidently replied, "Sitting in your seat…". Luckily, they saw the funny side and I was offered the job as a Health Care Assistant on an elderly/medical ward at Solihull Hospital. I absolutely loved it.
It was very hard work, but I was as determined as ever to pursue a career in nursing.
I worked early shifts on a Tuesday and Wednesday so I could attend college in the evenings and gain the necessary qualifications to progress to the next level. During my time on the ward I learnt a lot of the fundamental parts of nursing and care. The patients were so very well cared for under the direct leadership of a fabulous Ward Sister and Deputy Sister. They were the inspiration for me continuing to progress and I recall thinking how much I would like to be like them one day. They were knowledgeable, helpful, controlled, professional and always willing to share learning and teach.
When the time came to leave and pursue my dreams I was saddened, but more focused than ever on becoming the best nurse that I could be.
What a start I had. I will never forget those two ladies who probably don't even know how much they inspired me in becoming the person I am today.
I am now working in the stoma care field and have been for ten years. I can honestly say that this is my dream job. I love the variety that my role brings, I meet some amazing people daily and work with fantastic people. I am lucky as I meet so many who continue to inspire me in lots of different ways.
Celebrating 2020 as Year of the Nurse is a fabulous way to acknowledge the work, commitment and contribution each nurse makes to the lives of individuals and their families. Nurses are not good at accepting praise for a job well done so having this international recognition is fantastic.
Catherine Atkinson
Midlands Nurse Manager
"I will never forget those nurses who inspired me to become the person I am today." – Catherine Atkinson, Stoma Care Nurse Manager
Share this article:
by SecuriCare_Team
Ready to join SecuriCare?
For ongoing support, product advice & home delivery.