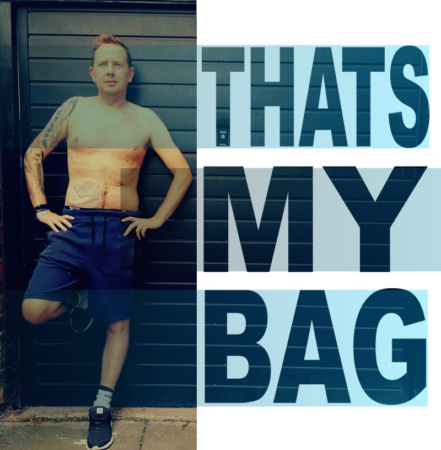 Well if writing blogs was something I am new to, writing poetry is well outside my comfort zone. When asked to provide a poem for National Poetry Day I considered it, but then thought better of it. I'm not known for my words.
Then I found myself thinking about it. I would be laid in bed and think all the different ways I could do it. Should I do a rap like the Fresh Prince of Bel Air, or take inspiration from 'Dis Poem' by Mutabaruka? It was like the spirit of my long dead poetic ancestor Percy Bysshe Shelley was trying to tell me something. So something is what I did.
The theme was change. With these bodies and illnesses change is a regular thing. Sometimes we don't see the changes we undertake. Writing this poem helped remind me of some, and made me reconsider others.
So while it may not be ground breaking, here it is:
That's my bag
That bag, what is it?
I don't know, I don't want it, I hate it.
I never asked for this, I thought it would never come.
A possible future, but not for me, I didn't want it done!
It's not staying, it's not real.
I will wake up from this hell and all will be well.
I've never woken from the nightmare, I live it everyday.
But this life is not a nightmare, its proof I'm here to stay.
Early days of anger, leaks, and unsuppressed hunger.
Drugs clouding my judgement, losing my will, and sinking under.
I was lucky, I had support, I had my wife.
She helped me, she gave me belief, I saw value in my life.
Help was sought.
Sure enough solutions were brought.
A new bag to try.
I'll try anything because all I do is cry.
Success! A fit, a chance to relax.
Confidence to leave the house without a spare pair of slacks.
This bag is what saved me.
It helped me find who I used to be.
It sticks to me, and holds onto me throughout the day.
It sticks, through work, rest and play
I hoped this was not forever, this is just for the now.
I will get better, I will win, I will reconnect my bowel.
One more year I will get better and things will change.
One more year things still felt strange.
Five years of want, five years of lies.
I kid myself I would get better, but hope slowly dies.
I talked to myself, I showed myself, I told myself in the mirror.
I told myself this bag had saved me, and helped me see clearer.
This bag had made me strong, more confident, it returned a life.
It gave my children a dad, and a husband to my wife.
It saved me from sleepless nights and days of pain.
It let me realise I had a life and to live it again.
This bag once felt an invasion, a blot on my body.
But now it's a part of me, I'm not ashamed by anybody.
My bag is my saviour, and is here to stay.
My bag won't leave me and allows me to see each new day.
While other don't know or hear of my condition.
It's because I live my life and that's my mission.
It might look odd, make noise, and stick out for all to see.
It's simple. It's there, it's staying, that's my bag, that's me.
"My bag is my saviour, and is here to stay. My bag won't leave me and allows me to see each new day." - @Axtell_Foley
Share this article:
by Nick Axtell
Ready to join SecuriCare?
For ongoing support, product advice & home delivery.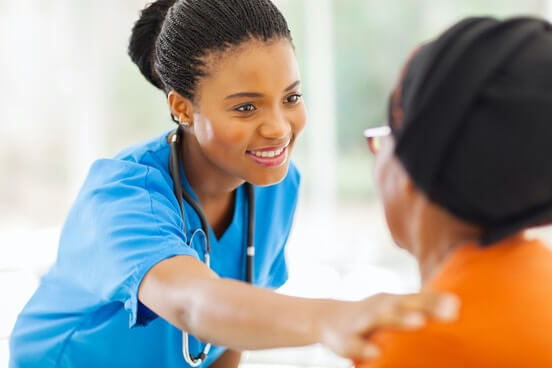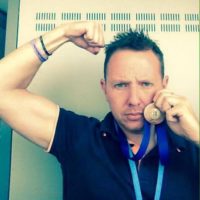 About the author
Hi I'm Nick. Diagnosed with Crohn's in 2006, gained a Stoma in 2010 and Completion Proctectomy November 2015. I have a family with 2 girls and a somewhat unusual sense of humour, which I hope will come across in my blogs. I am trying to live my life to the fullest and not let my stoma get in the way.