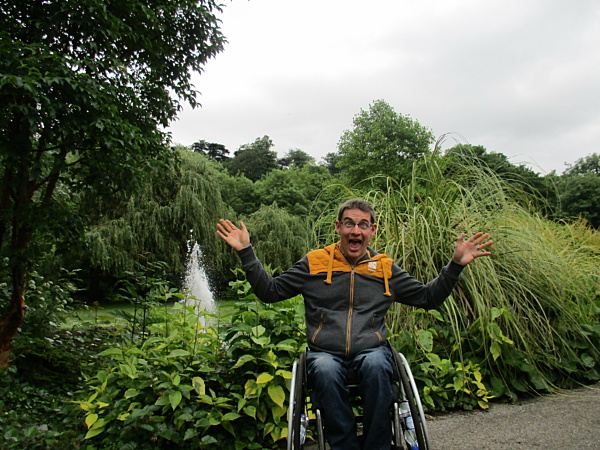 Hello, my name is Stuart and I'm going to be contributing to SecuriCare's online blog. I teach manual wheelchair skills to enable people to get the most out of life while using a wheelchair. The skills taught help boost confidence and create independence and opportunity.
This is my story……
When I left school, at 17, I went straight into an apprenticeship in a sheet metal factory. I loved learning how to set up all the machines and to create something from a technical drawing. It was great - a job where I got dirt and grease all over my hands, a payslip at the end of the week and independence!
After a car accident left me in a wheelchair, I had to learn to live again
I was in this role exactly a year to the month when, unfortunately, I was involved in a car accident which left me in a wheelchair. I couldn't return to the job which I enjoyed so much.
I had 8 months rehab at Stoke Mandeville NSIC, learning to live again. After discharge I used to go out, but would stick to my local area and not venture too far away. I think I was scared of the unknown - would I be able to get my wheelchair into a toilet cubicle? How would I feel in crowds? Perhaps, inevitably, I made a lot of mistakes and spent a lot of time on bed rest due to bumps and scrapes from not using my wheelchair correctly.
I got my first job 18 months after discharge from hospital, working on a production line for a company making mobile phone antennas. I held this job for 7 years and ended up as a Prototype Surface Mount Engineer until the company relocated. I then worked in a number of different fields - even a major supermarket – but, most recently, with Back Up (a UK organization providing information and support for those affected by spinal cord injury, their families and friends). I initially volunteered as a wheelchair skills trainer and developed a project around this with them but eventually got a job in their Outreach and Support team.
So many wheelchair users asked me to teach them wheelchair skills
While working for Back Up, I was approached by so many wheelchair users - with a range of disabilities - in my community and asked if I could teach them wheelchair skills to enable them to be more independent and confident. I came to realise that there are many wheelchair users in this country that don't get the benefits of peer-led wheelchair skills training – which is why I started up Freedom Wheelchair Skills.
Using a wheelchair hasn't stopped me having some amazing experiences
Over the years, as my own personal skills and confidence developed, I have had the opportunity to experience many special things. I played Wheelchair Basketball for a team in Aylesbury for 12 years and because of this I got to travel around the country to games, enjoying the banter on car journeys and on court side. I retired from the game when my wife had our son so that I could perform Daddy Duties – playing cars, helping out when needed and generally enjoy watching him grow up. I've been lucky enough to visit some beautiful countries as well: jumping queues at Table Mountain and driving the Garden route in South Africa, Disney parks in Florida including an Air-Boat ride in the Everglades, a tour of Canada visiting many cities, getting wet at Niagara, spending time on the Rocky Mountaineer and driving the Ice Pathways, visiting Paris and Rome and being amazed with the epic scale of the Eiffel Tower, Louvre, Colosseum and Vatican City.
Now I love sharing my wheelchair skills with others
I don't think any of these things would have been possible if I hadn't developed my confidence in wheelchair skills, to enable me to independently get over those environmental challenges that occur on a daily basis. Don't get me wrong, it's not all about doing things on my own - I quite often use 'verbal independence', asking for help when I need it - but these are all skills that I now love to share with others.
"Many wheelchair users in this country don't get the benefits of peer-led wheelchair skills training" - Stuart
Share this article:
by Stuart Wheeler
Ready to join SecuriCare?
For ongoing support, product advice & home delivery.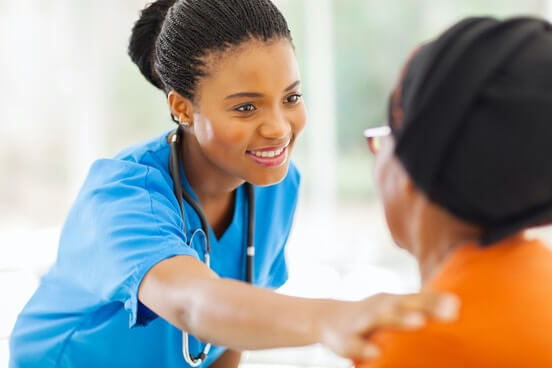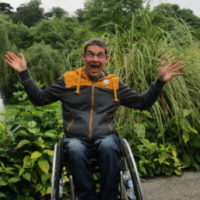 About the author
Hi, my name is Stuart, I've lived with a Spinal Cord Injury for over 20 years and use a wheelchair. I have a family and value independence. I teach manual wheelchair skills - www.freedomwheelchairskills.co.uk.