Starting A New Job After Stoma Surgery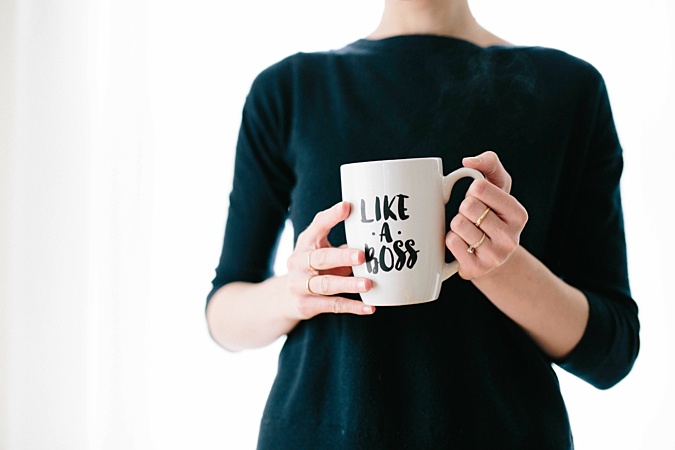 I previously blogged about going back to work after ostomy surgery, but how do you deal with starting an entirely new job after surgery? I recently started a new job, still in healthcare but at a new company and with new colleagues. I found myself thinking: how do you broach the subject of having an ostomy? Do you tell your colleagues or just your managers?
As an ostomy advocate I often find that I can be too open about my stoma for some people's liking. And that's okay - I like to think that I'm fighting adversity and raising awareness (cue superhero stance and fluttering cape)! But not everyone is as open as I am, so you may not want to tell anyone, let alone people you've just met.
It's okay to have fears – just be as open with your colleagues as you need to be
I work in an independent living facility where each resident has their own flat and different levels of independence and care needs. I'm currently shadowing other staff for on the job training as there's so much to learn. So I felt it was necessary to tell the ladies I work with that I may need to shoot off to the toilet with little warning, and some days more often than others. I didn't explain in any more depth other than that I have an ileostomy (and that I wouldn't be doing it to avoid working), as I didn't think it was necessary. They were helpful and informed me where every toilet is located on each floor, should I not have enough time to reach the staff toilets.
For me, the worry is that my new colleagues see me as looking quite healthy and "normal", whereas my old colleagues witnessed me dealing with Pouchitis, crawling in pain around the house we worked in, and were supportive of me during my recurring hospital stays. We had worked together for 7 years by the time we were all made redundant so they and I felt pretty comfortable talking about anything and everything. Hopefully I can build that kind of working relationship again but these things take time and not everyone I meet will appreciate me disclosing such personal information.
Aside from my usual IBD symptoms such as joint flares, fatigue, and risk of dehydration which all fall into the autoimmune category, I've also had 4 abdominal surgeries and have been left with adhesions and scar tissue which can occasionally cause a lot of pain without warning. I struggle to control that pain and I worry that people might think I'm not up to the job if I let on.
Make sure your clothes or uniform accommodate your stoma
I have to wear smart trousers and, having a high sited stoma, finding the right clothes can sometimes be problematic, especially since the shops are already stocked for summer. So I've bought some black maternity trousers which means my appliance isn't moving about freely but it can expand easily. Although these don't offer any support to prevent hernias, they do make me less self-conscious (sorry gents, I'm not sure what to suggest for you but if you have any ideas please pop them in the comments). Wearing hernia support is a good idea but that obviously depends on the type of job you do. I have a range of options which includes vests, briefs, boxers, waistbands, a t-shirt and swimwear – not that I will be wearing them to this job but I could have done in my old one.
​Be prepared for every situation
I keep a spare set of underwear in my bag, along with enough supplies for a bag change. I pre-cut my appliance so there's one less thing to fiddle with. Hopefully I won't ever have to change my bag at work because that isn't a situation I want to explain, but at least I'm prepared.
Have you started a new job since having surgery? If so what are your tips or feelings on the subject?
It takes time to build the kind of work relationships where you can be comfortable disclosing personal information
Share this article:
by Stephie Simpson
Ready to join SecuriCare?
For ongoing support, product advice & home delivery.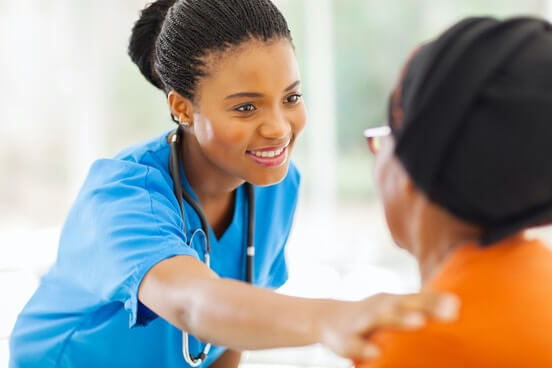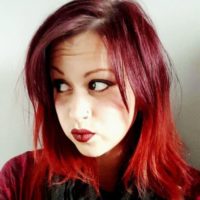 About the author
I'm Stephie - a mum, wife and punk rock ostomate, blessed to be from North Yorkshire. I'll be writing about different campaigns that can help ostomates & general lifestyle posts.