As you may know from the beginning of my stoma story, my journey began during a fitness class. That class feels significant to me as it was then that I experienced THAT horrifying desperate urge to go to the loo for the first time, but I want to take you back a little earlier than that…
New years day 2017: Little did I know this would be the last time I would run free without a stomach ache or fatigue, because only weeks later it all changed.
I was geared up and anticipating the feeling of stepping out for that first run of the year, sunshine beaming down, a crisp and fresh breeze and the sound of greetings as I passed by the morning dog walkers. But instead when I flung open the door, I met a scene from Silent Hill. Thick black clouds consumed the sky and the sound of torrential rain ricocheted off car roofs.
Nevertheless, a true athlete takes on all that mother nature provides, so off I ran into the storm.
Just weeks later, laying on my hospital bed, I felt like a shell of my former self, convinced I had lost in this battle of life.
I felt betrayed by my body, like the time I came to realize twenty pence was not the standard going rate for the "tooth fairy"!
But I remembered a wall of graffiti that I once passed by on one of my runs. It read: "The true moments in life fall upon us like the drops of sudden rain." – that quote certainly rang true in this moment. I thought about the spray-painted words on that wall, now so poignant, and I thought about the individual that wrote it.
The one thing that was for sure, is that before then I had never really lived for the moment. I was always too worried about tomorrow, questioning 'what if' and never focusing on the present. Whilst being anxious about the future isn't necessarily a bad thing, I now realised it shouldn't totally consume your ability to be present with all of your senses. I have always felt that, if ever I needed advice, the first person I should listen to is myself, so I gave myself a good talking to and moved forwards.
With that lesson learnt, fortunately I did get back into my running shoes.
This time I ran under the sunshine not clouds. I did get a telling off from my Stoma Care Nurse for running without proper stoma support, so I am now the proud owner of tailor-made support pants which, I must say, also do wonders for the figure on a night out!
This year I have vowed to take my life back, and this time I'm going to do it by living right here, right now.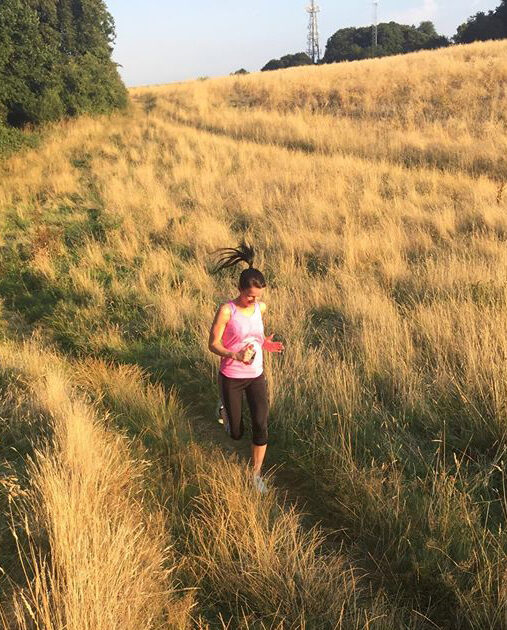 "Sometimes you have to run into the storm to learn the greatest life lessons – Rachael Kin reflects on running and seizing the moment"
Share this article:
by Rachael Kin
Ready to join SecuriCare?
For ongoing support, product advice & home delivery.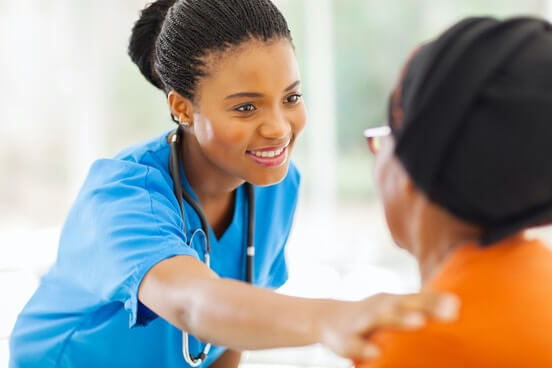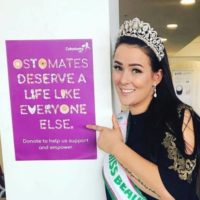 About the author
My name is Rachael, I'm an ostomate, mumma and wine taster (I think just the first two count?) I have an ileostomy stoma called Sheila and we are inseparable, literally. This is our journey... I am a novice blogger but an expert in origami, so if my humour fails me, I can always make you a hat? Follow me on Instagram!