When It's Time to Think About Quality Of Life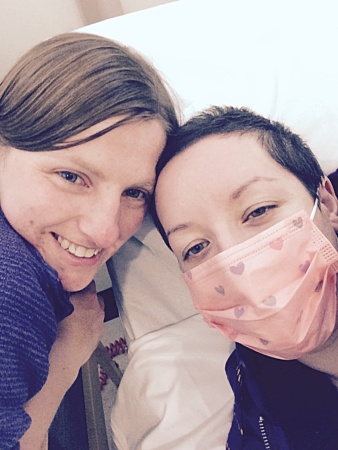 I wasn't prepared for this latest development with my health
Having rare and complex medical issues, I'm used to being one step ahead of my doctors. It's not uncommon for me to turn up at an appointment and explain to my consultant that I've developed 'this symptom' which is caused by 'that fault' and needs to treated with 'these procedures'. So when I went to my annual urology check-up recently, I was not prepared to hear that it's time to think about suprapubic catheters.
A suprapubic catheter could improve my quality of life
I've had bladder problems for a few years due to Ehlers Danlos Syndrome. My main symptoms are chronic bladder pain, overactive bladder with retention, urethral damage and recurrent UTIs. The extent of intermittent self-catheterisation I require has damaged my fragile urethra and I struggle to sleep as I'm back and forth to the loo so often all night. My urologist explained that a suprapubic catheter (SPC) would allow me to free-drain my bladder into a bag which would potentially reduce the frequent need to urinate and also aid the bladder in emptying better. It would also allow me to have better control over my bladder but, most importantly, it would improve my quality of life. Being in pain 24/7 is hard work. It chips away at you and can make it difficult to simply have thirty minutes of rest and comfort. Having lots of different types of constant pains is even worse, especially when medication to help one pain exasperates another.
There were so many factors to consider
As I hadn't even thought about suprapubic catheter options, I had a lot to consider before making a decision. A urethral placed catheter was not an option due to the fragility of my tissue and body image is not an important factor for me as I already have a feeding tube. Even so, I needed to look into issues with infection, increased spasms, regular catheter changes and, of course, the risks involved with the surgery itself. I also needed to consider the effect of this extra medical device on day-to-day life. It already takes me two hours to get through all my medical routine in the morning. Preparing my feeding pumps, preparing and administrating many medications via my jejunal feeding tube, hooking up to my feeding pumps and stomach drain is time and energy consuming. My wife is constantly washing and sterilising syringes and bottles, keeping my medical room clean and sterile and ensuring my medications are organized. Our hands are red raw from the frequent application of alcohol gel throughout the day and we often spend days in our pajamas due to the exhaustion my medical needs causes. It was important that not only my wife was happy to take on even more work, but that any improvement in my quality of life was not at the detriment of hers.
Speaking to other SPC users really helped
I spoke to a number of people with Ehlers Danlos Syndrome who have an SPC and it helped a lot. Most of them gave me long lists of problems they have with their SPC from blockages, spasms, infections and tract issues, yet every one of them said they wished they had done it sooner. They told me how the SPC improved their independence, comfort and quality of life.
I made my decision – but it wasn't easy. It never is.
My wife and I decided that it was worth trying. I'm now on the waiting list for surgery.
There have been many times in my medical journey when I've had to make very difficult decisions. Facing the choice of risky surgery or continuing with increasing pain and loss of function is part and parcel of my condition. Each time, it feels like it should be easier to make a decision but often it can be even harder than previously. It's certainly less scary than it was when I was first diagnosed and I had little experience of medical treatments. I hadn't built up the close relationships I now have with my doctors, which allows both of us to trust each other with the choices we make as a team.
I'm hopeful that I will have a better quality of life
I'm not looking forward to surgery or the longer recovery period I will have due to the poor healing response of Ehlers Danlos Syndrome. However, I am hopeful that I will have a better quality of life, because it is that which is so important for people like myself who have complex medical conditions.
'There have been many times in my medical journey when I've had to make very difficult decisions' - Carrie
Share this article:
by Carrie Beckwith Fellows
Ready to join SecuriCare?
For ongoing support, product advice & home delivery.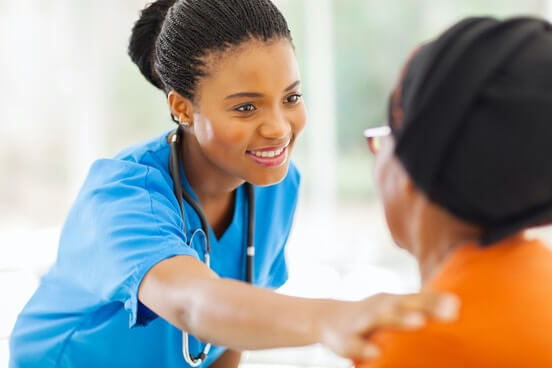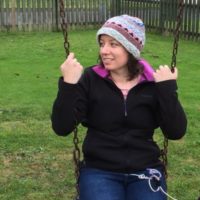 About the author
Hi I'm Carrie, I live in rural Northumberland. I have complex health issues including severe intestinal dysmotility and bladder dysfunction caused by Ehlers Danlos Syndrome. You can follow my blog at www.ruralteacake.com.