Problems With Prescriptions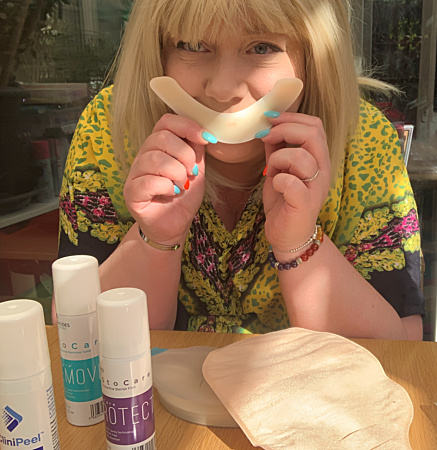 A few months ago, I had problems ordering my night bags. I use the Welland night bags with the tap and I try to get at least one week's use out of each, sometimes more. This makes me feel better about using plastic and so on.
I have had my stoma for nearly three years now and have spent most of that time trying to flush the bag out using the top connector, which is just a tube. This hasn't been easy.
Just before Christmas I had a brilliant idea (doh!) to open the tap and flush it from the bottom, soooooo much easier (I am thick at times). The thing is, I was never told how to do it correctly. I expect they thought that I was intelligent enough to work it out (ha).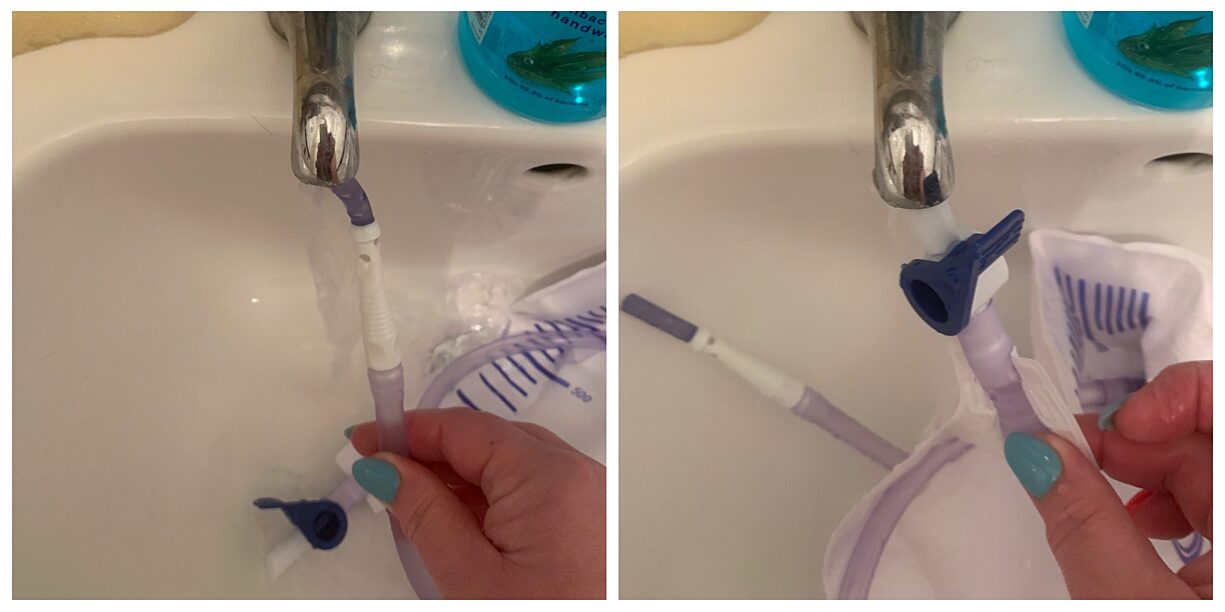 Anyway, back to the night bags. I had been sent disposable ones, ones that you slash to empty, no tap or anything. Slightly puzzled, I called the nurses to ask why my bags had been changed without my permission.
I was told it had a lot to do with the cost. I was so angry.
It's bad enough that I have a stoma due to cancer (but good to be alive of course), without them unexpectedly changing my night bags!
I protested and said they should look at my orders, I make my night bags last a long time. She told me that she would call me back and when she did, she agreed it made no sense to change my night bags and very thankfully changed the order back and sent me out a special delivery right away.
Another issue that I am fighting right now is that I use an adhesive remover spray to take my bag and flanges off.
I am allowed two cans per 60 bags. The sprays are 50ml and that's supposed to last 60 bags? Erm! They don't of course, and it's not like I spray it around the bedroom just for fun. I use small, quick sprays. I don't overuse, I just can't see how one bottle can last that long.
The skin around my stoma started getting sore, to the point that it was all I could feel and think about. The skin had become red and inflamed and, in some places, you could see where I had pulled off the flanges and bag, and taken my skin away with it (ouch, ouch, ouch).
My husband came into the room and saw it. He was horrified and got straight onto the stoma helpline.
They reiterated what they had already told me, two sprays per 60 bags. He lost it. He totally flipped. He called my healthcare company too and wanted to know why I wasn't allowed more than two. The answer was, "because that is all you are allowed for 60 bags" and that perhaps I could contact my Stoma Care Nurse at the hospital, and she could reassess my needs.
That made me laugh. What I need is more spray. I don't need to see a nurse to reassess me. I haven't changed what I am doing, and in fact I'm using less bags than when I was first diagnosed and would order four or five sprays at one time.
He called the nurse back and she sent me a few cans they had 'lying around', and the lovely lady at my healthcare company also sent two.
So that was a short-term solution. But I can't keep begging for more spray and I know they are on eBay/Amazon to purchase, but when you live on the breadline £8-10 is a lot of money.
My husband says that we shouldn't have to pay for more supplies, we should get what we need. I had to have a stoma to give me quality of life. I don't even change my bag every day, so it isn't being wasted.
It just seems that we must fight for our rights all the time. I'm too tired.
"Being capped at just two adhesive removal sprays per 60 stoma bags has resulted in sore and broken skin around my stoma." - @big_british
Share this article:
by Anita Brown
Ready to join SecuriCare?
For ongoing support, product advice & home delivery.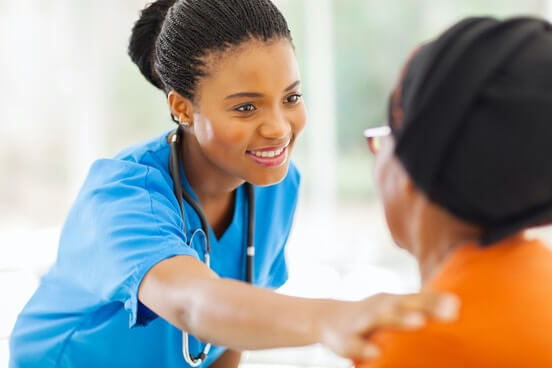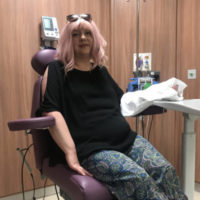 About the author
Hi I'm Anita Brown. Diagnosed with terminal small cell bladder cancer in April 2016. I've had palliative chemo and radiotherapy, and a radical cystectomy and urostomy in August 2017.
I've had problems with my bladder all my life, from incontinence, to kidney and bladder stones, and now cancer. I would like to share some of my experiences - follow me on Twitter.