My Worry-Free Christmas With An Ileostomy
Christmas will certainly be different this year and in all honesty, I'm not entirely bothered about that.
In fact, I am looking forward to it!
For the past decade, I have longed for a quiet Christmas: just me, 00Steve, the kids and the pooch. Obviously, we haven't had the kids and the dog for a decade, but I haven't spent a single Christmas with just me and my husband! I hate being stuffed in a cramped house and made to feel like I have to socialise with people (and them with me)!
The worst bit about big Christmas get togethers is waiting for the toilet when you have left it a little too late and there are like ten other people waiting to use it too.
Hopefully, this year will be different for all the right reasons.
I am working this year on the evening, and all-day Christmas Eve and Boxing Day. Luckily, I utterly adore the lady I look after. I have promised her a glass of homemade bramble brandy to celebrate the day so I am looking forward to that, and it will be a nice break from home if I need it! But I shouldn't. Having the day to ourselves means I can make Christmas dinner at my own pace and cook the foods I know my stoma can tolerate. Other than possibly having to wait for 00Steve to get out of the toilet, everything should be fine! He is the stereotypical standard bloke when it comes to the toilet!
This year I am hoping to persuade him to join me and the kids in wearing matching pajamas, and even Kobe (our new dog) will have something to wear! We can wake up in our own time or when Button loudly shouts, "Morning Daddy!" and actually have some of the traditions I was brought up with not just my husband's traditions for a change. So, I then envision we'll open presents in a flurry of paper and I'll be writing down who got what so proper thank yous can be sent; we'll have a full English breakfast and watch something festive on the television. I'll then start cooking the trimmings to go with the gammon we often have, and heck, I might even go for a run! I'm so thankful I'm able to do this now… well once I've done the run I am, the lead up to it usually sucks!
In the years just before I had my stoma, Christmas was a very different event.
To begin with, I was shattered because I worked nights, was in a lot of pain, and was also having to fake being well so I didn't ruin the day for other people. I could never enjoy Christmas the way I should have been able too, especially when my j-pouch was over active and I was on edge about how often I needed to go to the toilet whilst spending the day surrounded by people. My stoma honestly allows me to enjoy Christmas wherever I am! And just in case there's an accident, I usually have spare stoma pouches in my emergency kit, and I keep some in the car too. The kit also includes a spare pair of knickers which means if my stoma pouch does leak, I can often get away without a full change of clothes which would draw too much attention to the situation. I am not that fabulous that a change of clothes would go unnoticed!
So, regardless of how Christmas plays out this year with the uncertainty of coronavirus, and even though my stoma is causing issues that may need operating on when the world is a bit safer, my stoma will be the least of my worries this year!
"My stoma honestly allows me to enjoy Christmas wherever I am!" - @colitistoostomy
Ready to join SecuriCare?
For ongoing support, product advice & home delivery.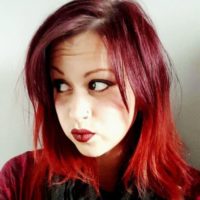 About the author
I'm Stephie - a mum, wife and punk rock ostomate, blessed to be from North Yorkshire. I'll be writing about different campaigns that can help ostomates & general lifestyle posts.


Enter your email address to join our email list
By submitting, you agree to receiving product and service emails from SecuriCare. You can unsubscribe at any time by clicking the link in any of our emails, calling Freephone 0800 585 125 or emailing orders@securicaremedical.co.uk, and you can view our full privacy policy.