My Prolapsed Stoma And Hospital Admissions During the Pandemic
The last year has been a very difficult and strange time for everyone. The pandemic has affected a lot of people both physically and mentally. It has definitely put life into perspective for me. Although holidays, going out, socialising etc. are great, the things that are most important are your family and your health.
Me and Rosie (my stoma) have been together for six years now, she has always been as good as gold and I have never experienced any major problems with her. However, in October 2020 Rosie prolapsed.
This was the first time it happened, and it was pretty scary. Rosie was a lot longer than normal, wouldn't fit into the same sized ileostomy bags and was causing unbearable amounts of pain. I was admitted into hospital six different times in the space of eight weeks. I have had a lot of hospital admissions in my lifetime due to my ulcerative colitis, but these admissions were very different experiences. I had to wear a face mask at all times to protect myself and others, and no one was allowed to go inside the ambulance with me which was very difficult. When you're in a lot of pain you just want somebody to be there with you and hold your hand to tell you everything is going to be okay... but the pandemic wouldn't allow for it, so I put my big girl pants on and told myself I could do it!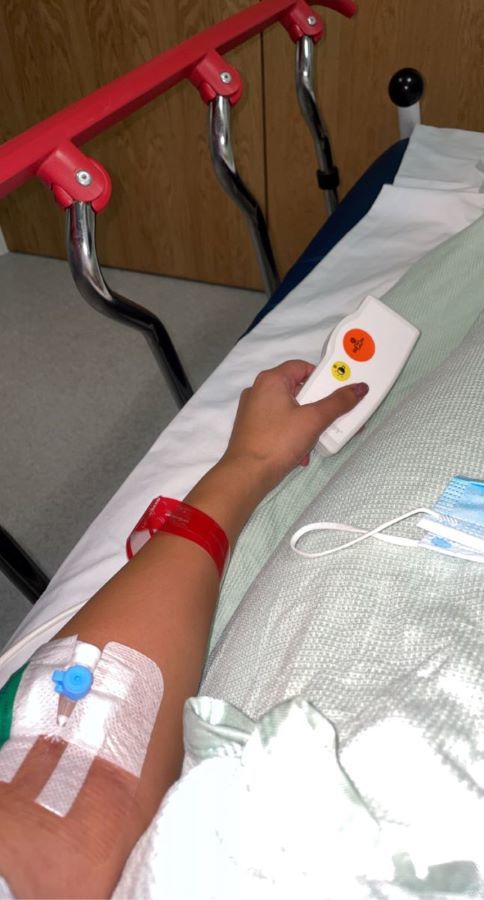 Being in hospital by yourself, in severe pain and then having the fear of COVID-19 made me really anxious.
But I told myself it was the best place to be to get better. Thank goodness for the internet! I was able to video call family and friends which definitely helped. Talking to the patients on my ward helped too as we were all feeling similar emotions and were able to support each other.
I was on the verge of having surgery and getting Rosie refashioned, but unfortunately the second lockdown came into place, which meant they prioritised emergency operations to reduce the number of people in hospital. They discharged me on strong pain relief, and I am now (as of December 2020) awaiting an elective surgery date. Although being off work for what feels like forever and taking pain relief with horrible side effects isn't the most ideal situation, I am hopeful I will be given a date soon and can then start the recovery process.
I wanted to dedicate this blog to all the amazing key workers and the NHS who have worked extremely hard during this pandemic.
They have dealt with extreme pressure and high demands throughout 2020. Thank you for all that you have done and continue to do. Also, to anyone in hospital who can't see their family and friends. I understand how hard it is, but you are not alone, we have got this!
"Being in hospital by yourself, in severe pain and then having the fear of COVID-19 made me really anxious." - @gutless_warrior
A prolapse is where the stoma lengthens and telescopically protrudes out of itself, sometimes becoming quite large. Prolapsed stomas are not life threatening, but they can be painful and you should seek medical advice from your Stoma Care Nurse. For more advice, visit our sister company, CliniMed.
Ready to join SecuriCare?
For ongoing support, product advice & home delivery.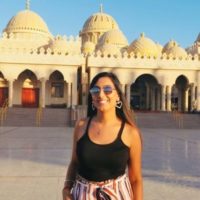 About the author
My name's Aleesha Verma - also known as the Gutless Warrior! I was diagnosed with Inflammatory Bowel Disease at the age of 18 and now have a permanent ileostomy bag - not a Prada bag, unfortunately. You can also follow me @gutlesswarrior on Twitter, Facebook and Instagram.



Enter your email address to join our email list
By submitting, you agree to receiving product and service emails from SecuriCare. You can unsubscribe at any time by clicking the link in any of our emails, calling Freephone 0800 585 125 or emailing orders@securicaremedical.co.uk, and you can view our full privacy policy.