My Original Ostomy Friend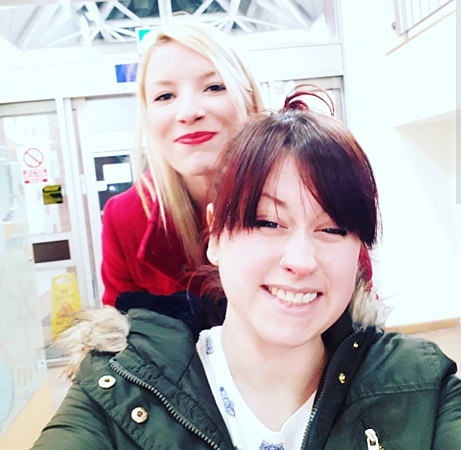 You can make some really firm friends on social media based around your mutual experiences with disease or an ostomy.
I have made some amazing friends this way and even though they are utterly fabulous, the friend I want to discuss for World Friendship Day is one I made out in the real world. The one friend who will always stick in my mind as being someone who helped me most.
That one person is my friend Louise, also known as my partner in crime.
We met before my surgery when I was admitted onto our hospital's old surgical ward; she already had her stoma for some time due to a perforation of her bowel from Crohn's. We obviously did the whole "what are you in for?" bit and she helped me have some more hands on knowledge around ostomies.
In fact the first stoma I ever saw was hers and it was pretty badly ulcerated, yet it didn't faze me about getting one.
We had the same colorectal surgeon and he said it was really good that we bonded and I had someone to talk to.
Well, the staff thought it was a good thing until we became inseparable! Louise was in hospital long-term whereas I was in for short but frequent admissions. I would come visit her when I could and when we were both inpatients we would get moved to opposite ends of the ward so she could rest as she was incredibly fatigued. On so many occasions I would walk past the nurses' station holding up magazines to pretend it wasn't me; they all knew of course and our surgeon would just give me a look that insinuated 'be quick'.
We had our permanent ileostomies done on the same day – mine was in the morning and Louise's was the afternoon.
She was put in HDU and I was terrified she wouldn't be okay. I would sit with her whilst she was under a foil sheet, when she came back on the ward and her Mum had left for some rest, and I'd just chat to her even though she was asleep.
I remember when I was in for acute gastroenteritis she was a free agent and loved pushing me around in the wheelchair!
It wasn't long however till I could see in Louise's face that she was poorly again. I told the nurse she was ill and just trying to ignore it… they told her she could have the bed next to me but she ended up being quarantined. It didn't keep us apart though as I would just don the apron and gloves, and sit with her in her room and be inseparable there too!
Even though I'd accepted that having an ileostomy was the right decision (months before meeting Louise), without her in my life, I don't think I would have adjusted as well as I did.
We don't see each other much now due to living in different places and the fact that neither of us drive, but she will always hold a special place in my heart and be my partner in crime.
I think it's important to have at least one person who helps you through the tough times and it doesn't matter what those tough times are or how you meet just as long as you have someone who 'gets you'.
"…without her in my life, I don't think I would have adjusted as well as I did" - @colitistoostomy
Share this article:
by Stephie Simpson
Ready to join SecuriCare?
For ongoing support, product advice & home delivery.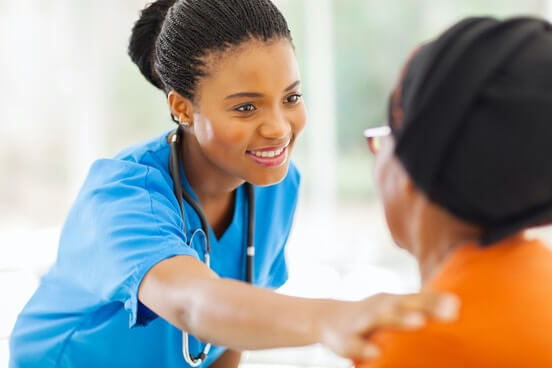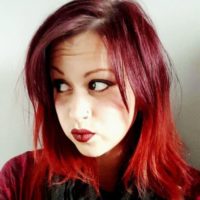 About the author
I'm Stephie - a mum, wife and punk rock ostomate, blessed to be from North Yorkshire. I'll be writing about different campaigns that can help ostomates & general lifestyle posts.