Hello SecuriCare Blog Readers…
I hope you are all doing well and are staying safe. I have really struggled with shielding since March as I'm desperate to make the most of my time outside of hospital – I have been rushed into hospital in an ambulance twice since my last post! I have missed my family and Stuart so much, but my little dog gives me a reason to get up in the mornings and once again she's making my life better. I planned on rescuing her, but she did the same for me!
I begged my parents for a dog pretty much from the moment I could speak…
But due to asthma and allergies, it was never possible to get one. One day we heard of a neighbour who adopted a hypoallergenic dog and by the time I turned 18, my parents gladly gave in and let me apply to adopt a two-year-old Bichon Frise called Bella. Bella had a rough start in life as she was abused and neglected by her previous owners, I couldn't wait to re-home her.
Thankfully our application was accepted and a few weeks later we picked up our fur baby. My parents were so hopeful that Bella would be the reason I got up every day… little did they know, she has done so much more for me than they ever expected.
Bella saved my life.
We'd had Bella for two years Bella before finding out that I needed a permanent ileostomy. I was so unwell that I could have died at any time and I felt like my whole life was ending. I thought I'd never meet anyone who could fall in love with me, as they wouldn't accept me for having a stoma. I hated the idea of my body changing forever and I was so depressed that I was suicidal. I planned every step down to the last detail. I felt like there was no life for me after the surgery and I wanted my life to end because I felt like I could never get past it.
I picked the day and as I was about to go ahead with my plan, Bella came into my room and wouldn't leave me alone. She was pawing me to give her attention and she jumped up on my lap and started licking my face.
She was wagging her tail, nuzzling in and holding my attention, so I put the pills down and started crying.
She let me cry into her fur for well over an hour and then started nudging me to take her out to go to the bathroom. She didn't leave my side for days. She somehow knew to keep me busy, so I couldn't find a chance to go through with my plan, she understood what was going on with me. I was able to get mental health support a few days after I had planned on ending my life, and was given antidepressants and counselling to help with my dangerous thoughts. I eventually went into the surgery feeling more positive about it and the idea of a permanent ileostomy.
My relationship with Bella changed the day she stopped me from taking those tablets. She became my little shadow following me around, keeping me safe.
Six years have passed since then and Bella is just a few days away from turning 11, but she hasn't forgotten. She'll be told, "You look after Jen,'' when my family go out and she with her paw on me and won't move it until they come home!
I cannot count how many times Bella has alerted my parents to me being sick, fainting and crying in pain over the years, there would have been some very dangerous situations without her. She gives me a reason to get dressed every day as she needs to be fed and walked, she cheers me up on the hard days and has made every second a happier one since we brought her home as a member of the family!
I had never heard of the term 'therapy pet' but it describes her so well, even though she has had no training, she's just so empathetic and knows me better than anyone else does.
I am so thankful she came into my life because as much as I saved her from her abusive previous life, she has saved me every day since.
Thank you for reading about my special girl,
See you next month,
Jen
"I am so thankful Bella came into my life – I planned to save her, but she has saved me every day since." - @crohnieclothing
If you're feeling overwhelmed by life with a stoma or the prospect of stoma surgery, please reach out and talk to someone. SecuriCare have lots of online information available or you can call our team on 0808 256 5400 for stoma related advice. The Samaritans are available to speak with you any time day or night, just dial 116 213.
Share this article:
by Jen McGregor
Ready to join SecuriCare?
For ongoing support, product advice & home delivery.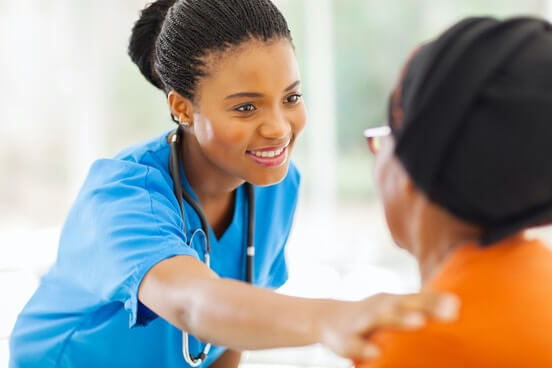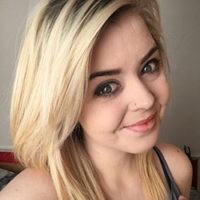 About the author
I'm Jen, I've had Crohn's Disease for more than 10 years and have a permanent ileostomy. I love all things fashion, animals and travelling. I'm also a student, a vlogger, and I have a dream to bring my adaptable clothing line CrohnieClothing to the masses.